Gramuglia steps down as Wadsworth's head wrestling coach
BY MARRAYA YOUNGBLOOD & JACOB MCDERMITT 
After 33 years, John "G" Gramuglia has decided to step down from his position as head wrestling coach at Wadsworth. This comes just seven months after being inducted into the National Wrestling Hall of Fame.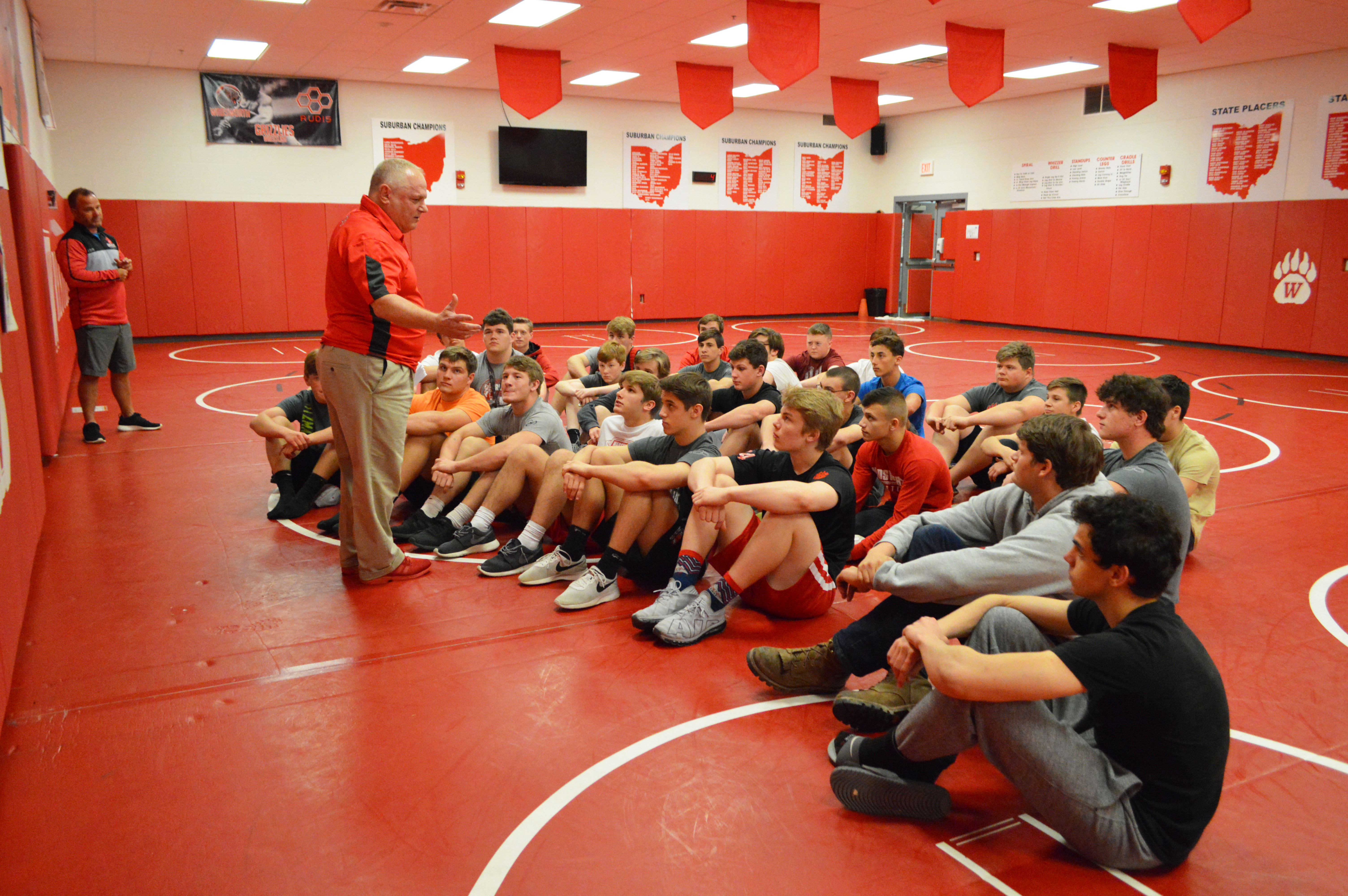 Gramuglia made his announcement at the end of the school day on May 16 to the wrestling team. The close knit group sat together as their mentor broke the news.
"It's a celebration today," said Coach Gramuglia. "I want you guys to remember that. 33 years, okay? Let's try to get through this."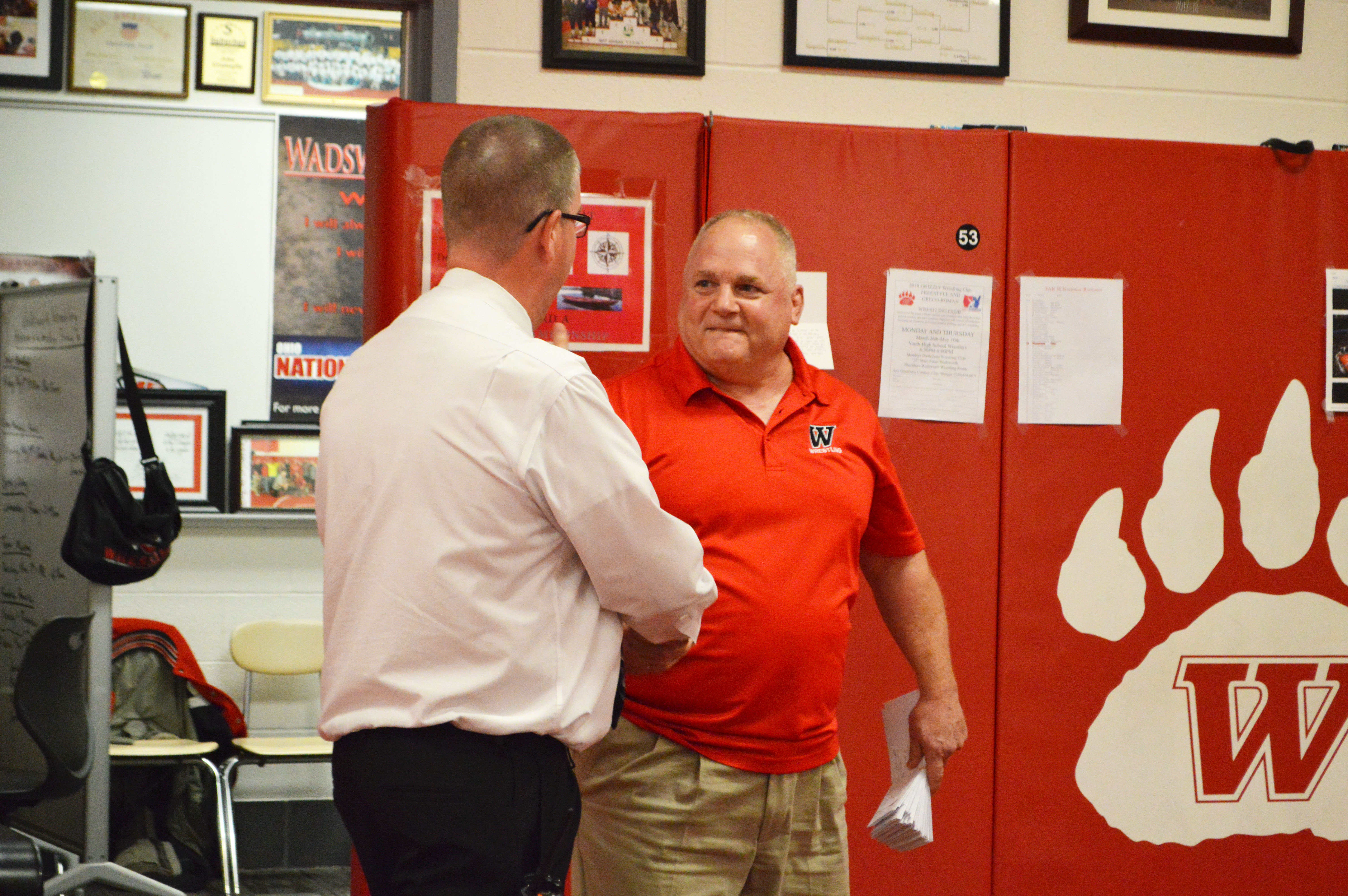 Over three decades of coaching, Gramuglia, while amassing a dual meet record of 369-78-1, won 25 consecutive Suburban League Titles, 17 sectional titles, 4 district titles, and a state championship in 2010. He has coached 328 district qualifiers, 142 state qualifiers, 92 state placers, 38 state finalists, and 16 state champions, including state champion Jordan Earnest and a 3rd place state finish in 2018. They have 16 top-10 finishes and have finished top five in the state three of the last four years.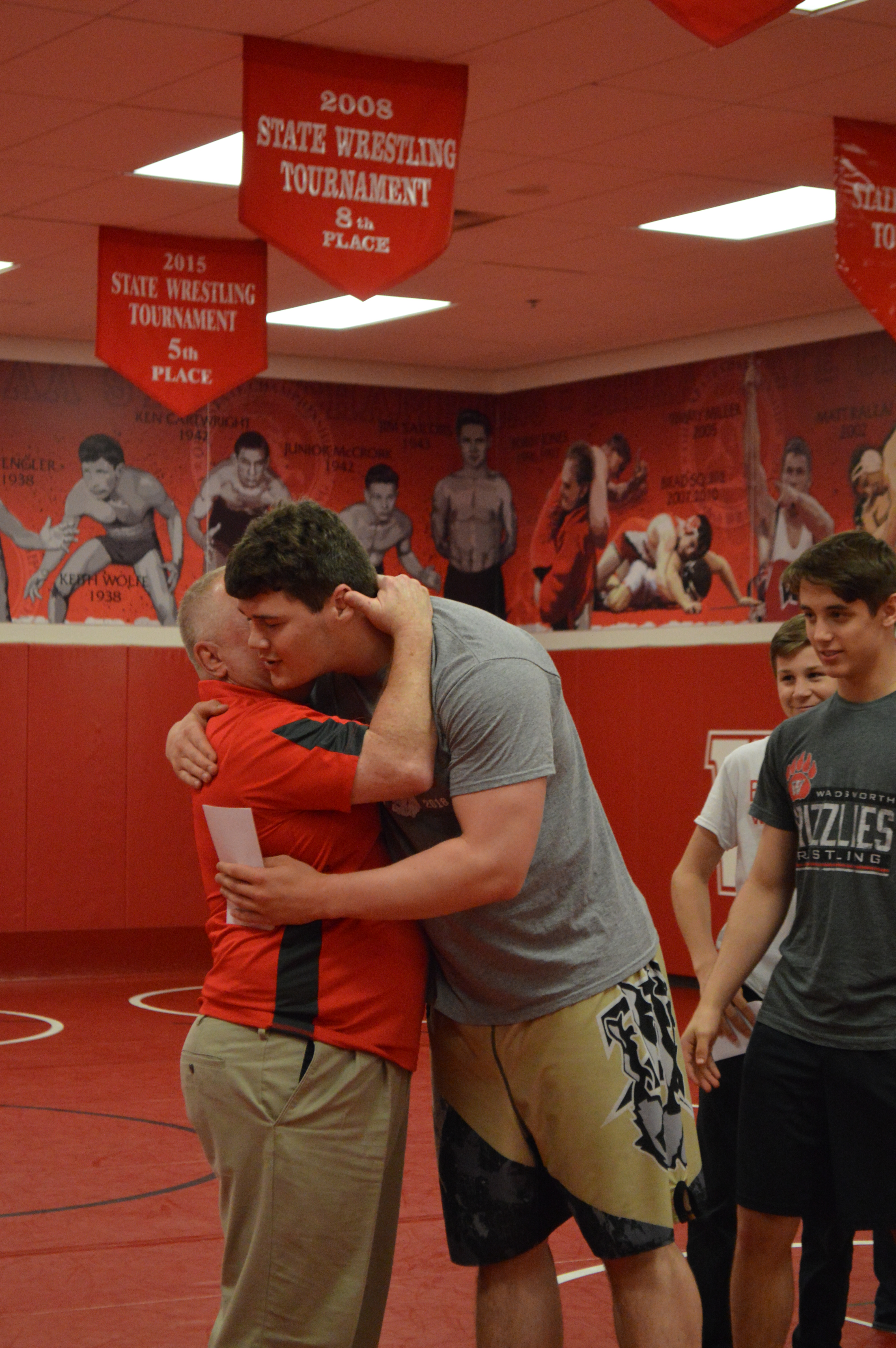 "It's kind of shocking," said Jordan Earnest, 12, who was state champion this past season under Gramuglia. "It's like the end of a legacy but he'll still be around which will be good for the program. It's just sad to see him go."
However, this is not the end of an era. Gramuglia will continue to be involved in the program. He will continue to run camps and meet with the team individually.
"We're going to make a transition here," said Gramuglia. "I'm not leaving you guys. I am going to just change roles. Everyone understand that? So I'm still going to a part of the program, we're just switching roles as head coach."
Stepping in as interim head coach will be Clay Wenger, who served as Gramuglia's assistant coach. Wenger has shadowed him for three years and the two teach together at LEAP. Wenger, who has known G since he was four years old, had nothing but praise for the Hall of Fame coach.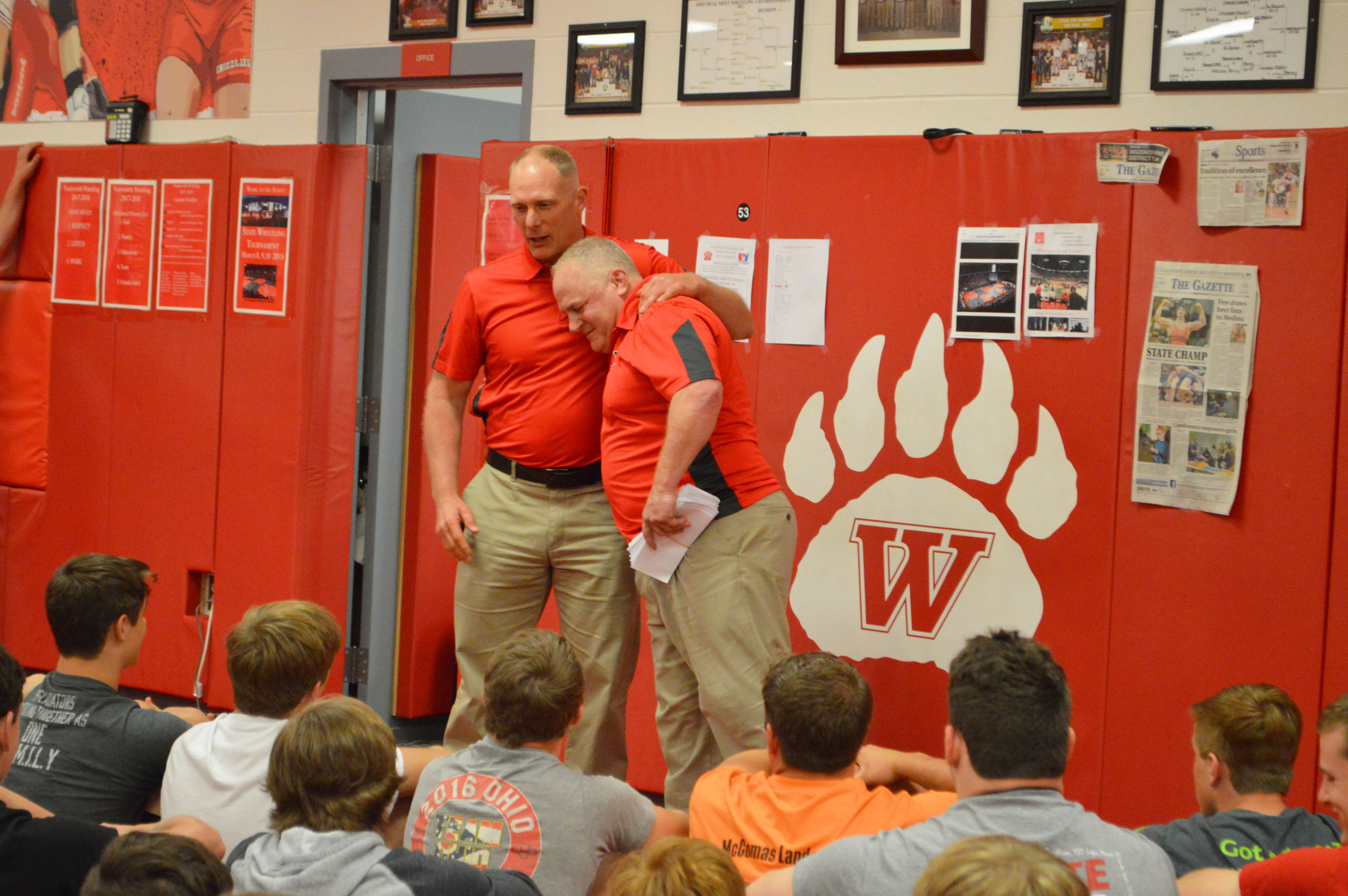 "I can't say enough about Coach G," said Wenger. "I've known him since I was four years old. He's part of my life, in all aspects of my life. He made me the teacher I am, the dad, the husband, everything. He is a leader to so many. Words can't describe the impact, I know that he's made for me, but 33 years, 50-60 kids in this room each year is unbelievable. To ever be half the coach he is would be unbelievable. I can't say enough, he's a great guy."
Aside from teaching boys how to wrestle, John Gramuglia has left these young men with lessons that they can carry into their everyday lives.
"Be a good citizen, be a good man, be a good father. That's what I wanted to teach them more than wins and losses," said Gramuglia.
However, this resignation was not a last minute decision. He had been pondering this idea for the last three years and decided that now was the time to step down.
In a press release, G stated, "My wife and I have been praying for the past 5 years about this transition, and we know that it is never easy to start another journey. Nevertheless, our faith in God tells us that His timing is perfect."
After the announcement, each player made sure to stay behind to shake his hand and to thank him for all he has done.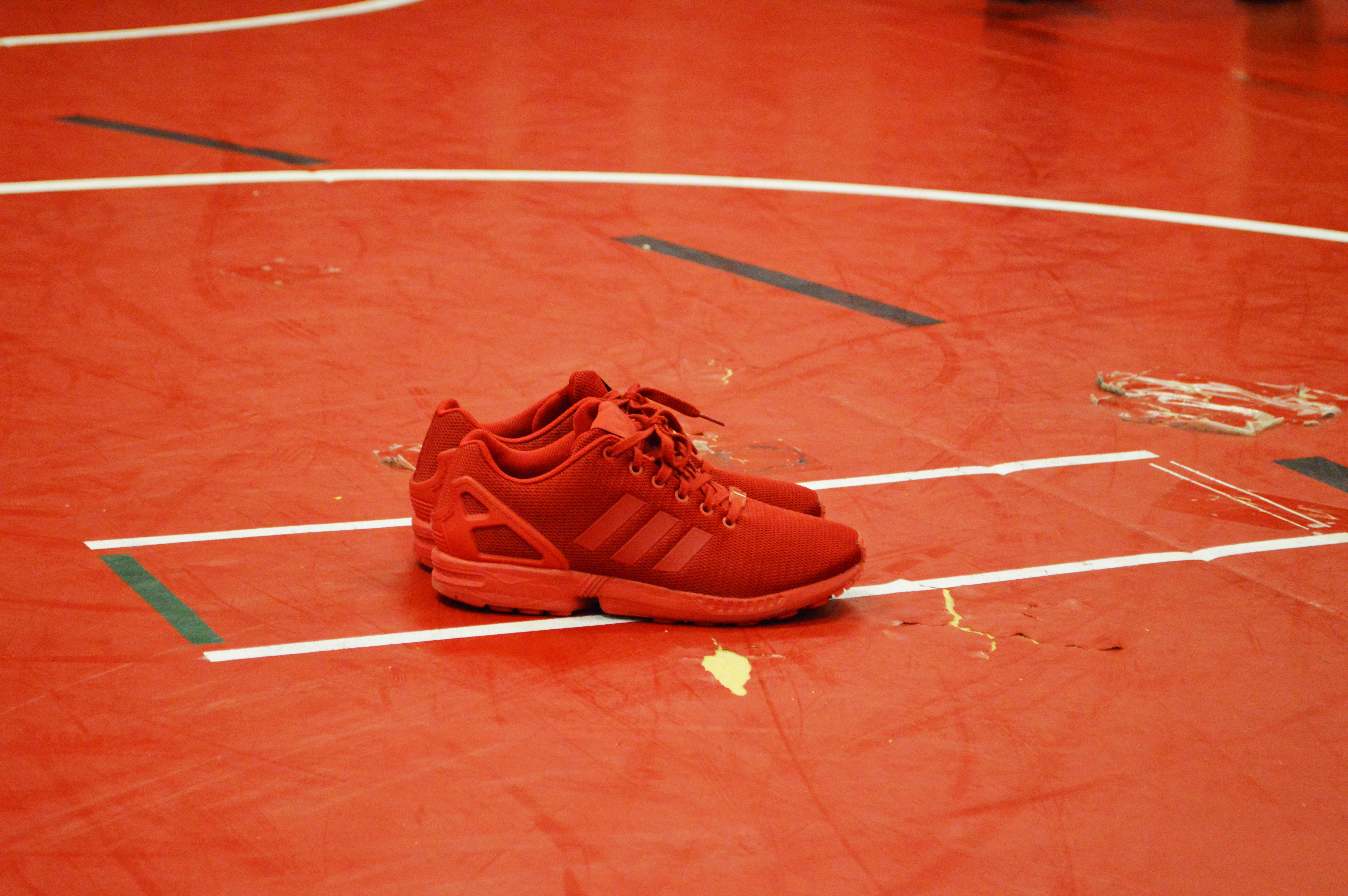 "I love you guys. You guys are Grizzlies forever. You guys are my sons forever," Gramuglia said.
Before leaving, Gramuglia made it a point to take off his shoes and leave them on the center of the mat, following a tradition that wrestlers do after their very last match.
[youtube https://www.youtube.com/watch?v=MtA0vy0R-5E]
Leave a Comment
Your donation will support the student journalists of Wadsworth High School. Your contribution will allow us to purchase equipment and cover our annual website hosting costs.