Athletes Undergo Cardiac Screening, Sign Partnership with mCore
BY LOGAN EGLESTON
Every three days in the United States, an athlete dies due to sudden cardiac arrest.
mCore, an athletic cardiac screening company, is working to prevent sudden deaths in young athletes. Certain programs at Wadsworth have picked up mCore to monitor athletes' heart behavior.
mCore was started in Columbus by Dr. Kenneth Berkovitz after being overwhelmed by the deaths of student athletes on the field. The type of testing that is done by mCore is described as an electrocardiogram, or an EKG.
According to John M. Corrington, the testing accounts for things like heart rate, diet, sleep, stress, and amount of physical activity. The athletes then receive a score determined by all of these factors, and is rated on a scale of 1-100.
A few sports programs in Wadsworth High School have partnered with mCore to protect student athletes from the dangers of sudden cardiac arrest. While an individual test costs 75 dollars, mCore partners with high schools and universities to give an inexpensive bulk price. Don Moxley, CEO of mCore and assistant wrestling coach at Ohio State, is a Wadsworth High School alumnus. This is the first year that mCore has been offered to high school level teams. mCore has been used for years by the Ohio State football and wrestling teams, the Pittsburgh Penguins hockey team, upon other collegiate and professional athletic teams.
Football coach Justin Todd started the use of mCore in the 2017 season.
"This was the first year mCore was offered to a high school level team. We were basically the guinea pigs," Todd said. "We would find that if kids didn't really workout over the summer, or just weren't in the best of shape, they would have trouble recovering when we put them through a strenuous practice." 
A normal evaluation lasts 5-15 minutes, so it is not overly time consuming. It also saves athletes from dangerous heart conditions.
"The heart rate is normal to rise after a workout for a long time, but when it does not come back down afterwards is when we can tell an athlete is not recovering," Todd said. "When we would get contacted by the physicians at mCore that we had a flagged athlete, we knew something was wrong right away. We sat a few kids out of practice this season based upon their reading so they could recover."
The screening has a simple setup. By using just an iPod touch and handheld bluetooth sensors, mCore can gain all the information on heart health that is needed. While mCore does not physically cure the issue of sudden cardiac arrest, it prevents it. Some athletes are closer to heart failure than they notice.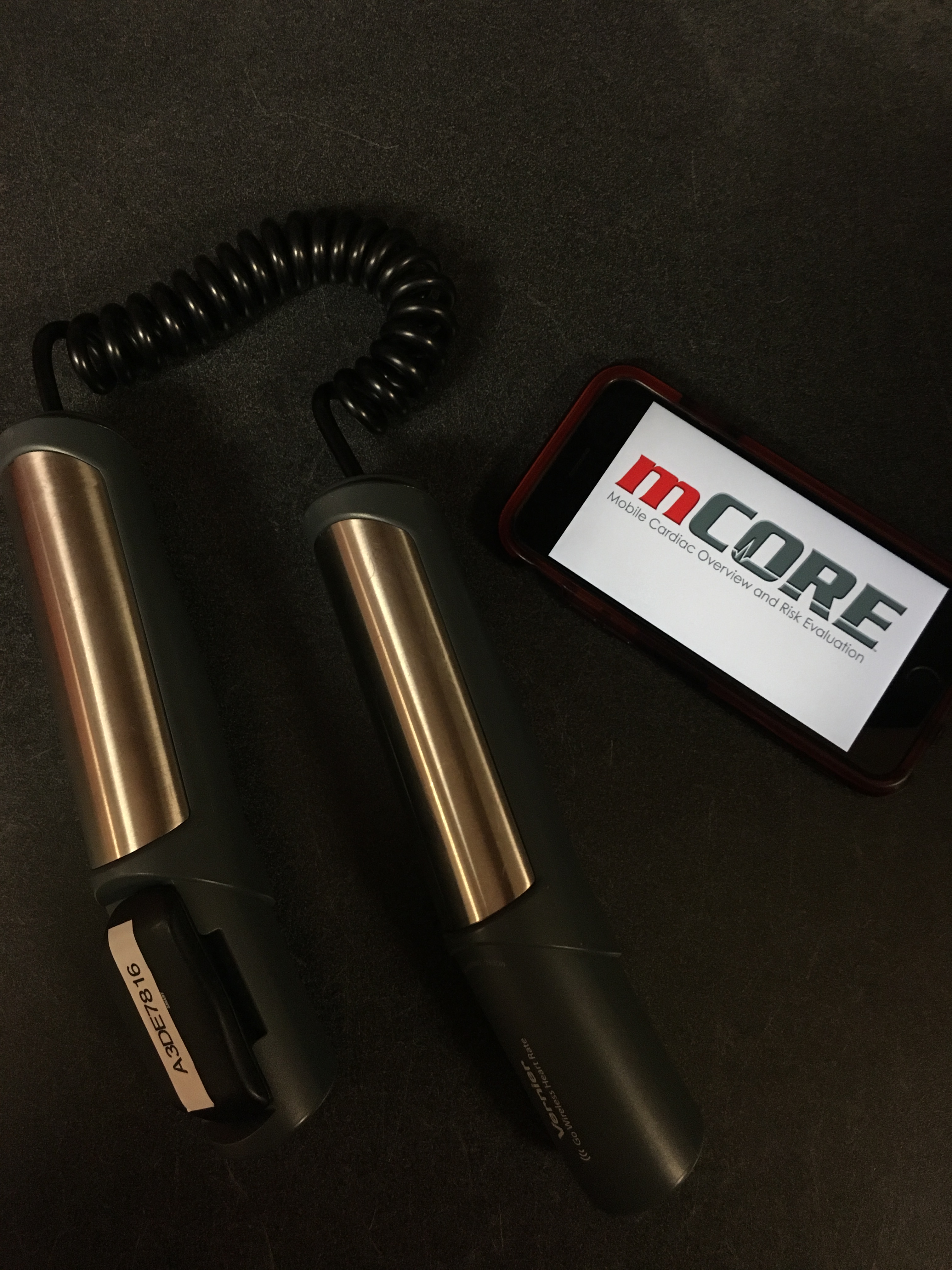 "I would recommend this to any sports program without a question," said Todd.
Lincoln Elementary School held a fundraiser at Chipotle in late April in order to raise money to bring mCore to more programs in Wadsworth, and make our student athletes safer.
Athletes that die from sudden cardiac arrest are indeed  tragedies, and mCore's goal is to prevent heart failure from happening in young athletes. This program is already used by the Wadsworth High School football team, and will hopefully expand to more programs in Wadsworth very soon.
Leave a Comment
Your donation will support the student journalists of Wadsworth High School. Your contribution will allow us to purchase equipment and cover our annual website hosting costs.