Wadsworth Football puts on mulch/mattress sale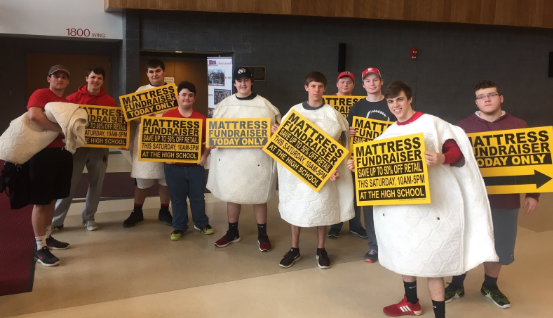 BY MITCHELL BLACKBURN
This year the Wadsworth football team put on a mattress sale for people in the area. The fundraiser was a success, raising about 200 dollars.
"All proceeds go towards top of the the line safety equipment, as well as practice accessories," said Coach Todd, head coach of the football team.
The price for the mattress is less than retail price. About 100 dollars of the mattress go back to the program. To promote players to go sell mattresses, the program gives 25 dollar gift cards to each mattress sold from the player, and then 50 dollars after the third. The sale was a real hit and Coach Todd plans to continue it in the future.
To go along with the fundraisers, the football team continued their mulch sale. The second annual mulch sale was a hit. The price is 5 dollars per bag, which includes the players spreading it for you. The team brought in over 12,000 dollars from the sale. Brett Randolph, 10, for example sold 537 bags, which is equivalent to over 1,000 dollars.
"I just went around my neighborhood for 10 hours on Sunday and knocked on every door," said Randolph.
For awards, if a player sells over 400 bags, they receive a complimentary steak dinner from the galaxy, Dri-Fit T-shirt, quarter zip pullover and travel gear.
"This is definitely something I will continue to do. It is really where we make all of our money," said Coach Todd.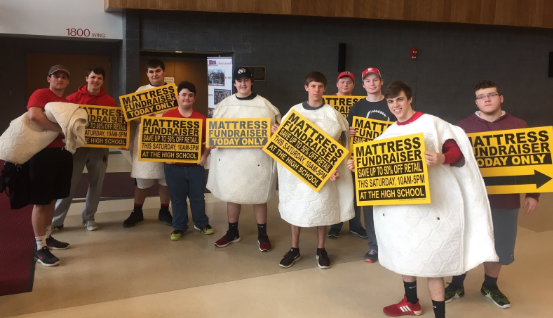 Your donation will support the student journalists of Wadsworth High School. Your contribution will allow us to purchase equipment and cover our annual website hosting costs.