BY JACOB MCDERMITT
This season, as has been true for years in Wadsworth's wrestling program, has seen a combination of new and experienced wrestlers that help contribute to the winning Grizzly team. With returning members leading the team and the hard work of each member, this team's belief in themselves is high.
"Every day they bring the intensity, they bring what they need in the practice room and then the younger guys follow that and that is a huge part of the program, what makes it special," said first year head coach Clay Wenger.
This year's captains include three state placers from a year ago, Luke Baughman, 12, Michael North, 12, and Logan Messer, 10. Joining them as captain is junior Dom Loparo, who has stepped up at 170 pounds to claim titles at Invitationals at North Canton Hoover and Medina, as well as at the Grizzly Invitational Tournament, or GIT.
"This is a really good group of guys," said Wenger. "We have good leadership with Luke Baughman, Michael North, Dom Loparo, and Logan Messer leading the way with this group. We have had some really good things all season. I am really proud of these guys so far."
North and Baughman have also won all three tournament titles in their respective weight classes, and Baughman has earned a pair of MVP awards at Medina and the GIT. The team won at Hoover and Medina, where Wenger was named Most Outstanding Coach.
"This season has gone pretty well," said North. "We've had some setbacks, but we can definitely step up towards the end."
One of those setbacks was a hard fought loss in a dual match with state ranked Brecksville, but these athletes know they can lean on the culture that is Grizzly wrestling.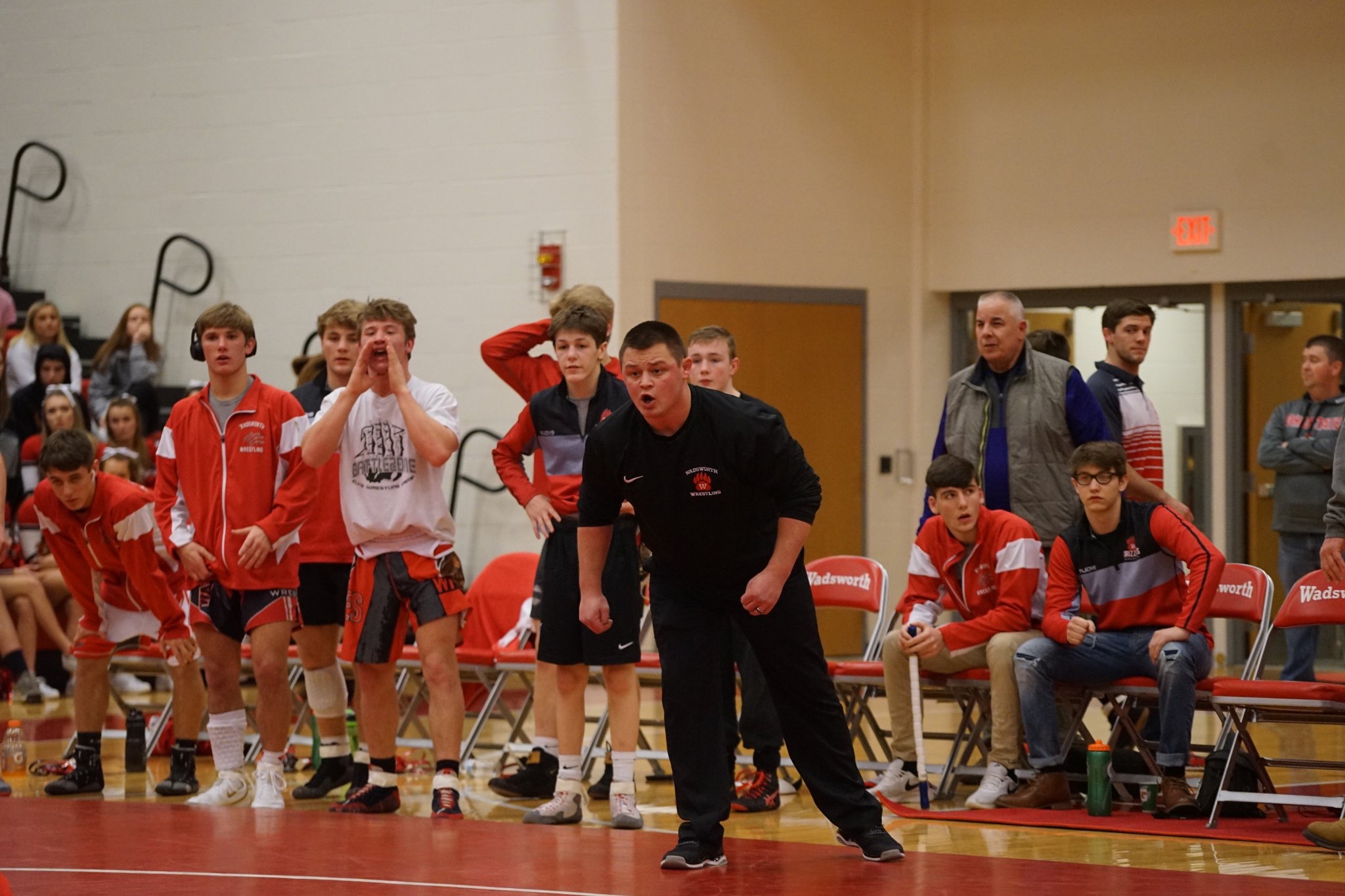 "I think every team is a little different with challenges you face and different obstacles, but that is what I think our culture is about," said Wenger. "No season is perfect, you are going to have something go wrong so that is what our culture is they know how to work through whatever problems we face. A tough loss, they keep moving forward. We lost a tough duel to Brecksville but we bounced back at the GIT. This is a special group. It is a young group but they have been around the culture for a long time and that is what makes them successful."
The sustained success of the Wadsworth wrestling program is built on that culture, which Wenger sees manifesting in this year's team's belief in themselves.
"The kids buy in, they believe in the culture so that is the most important thing," said Wenger. "This is a good group. I expect a lot out of them. They set their goals high, so we as a coaching staff just keep challenging them every day to reach those goals. Their goal is to go to Columbus and win a team state championship. That is a tough task but it is something these guys can do, working every day and taking it one day at a time. We are going to help push them in that direction."
This story was printed in February. For more print articles, check out the full issue: