The boy's golf team wrapped up their 2023 season finishing 9th overall in the Northeast Division 1 Sectional tournament with a 5-3 overall record.
Leading the team were Landon Blizzard (11) and Micahel Fahey (10).  Followed by Ethan Kuzmik (12), Ethan Dolgowicz (12), and Cameron Croley (11).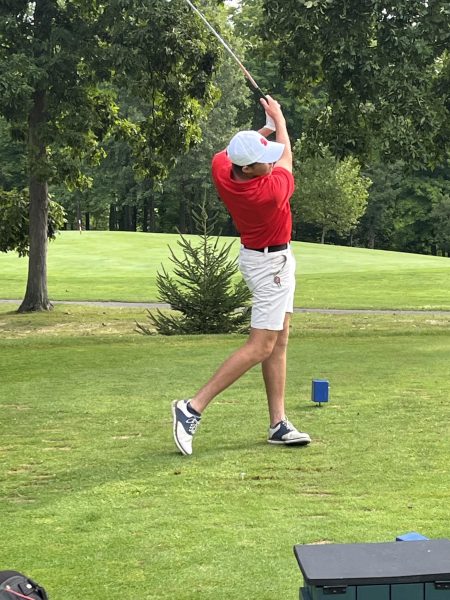 "It was close, definitely some struggle," said Ethan Kuzmik, senior at WHS.  "We had the number one ranked golf program in Ohio in that sectional match, so it's definitely challenging to move on."
For the first time in 20 years, last year's varsity team was able to place in the top four at the Sectional match, qualifying them for the District tournament.  This set the bar high approaching the past season.
"We always have high expectations," said head coach Steve Ferris.  "We're always looking to get better and improve on the year before."
With the seniors graduating, Ferris believes that there is room for the underclassmen to build on their performance from this season.
"I hope that the guys who are coming back take the time over the winter, and into the spring and summer before the next season starts to continue to improve and get better," Ferris said.
If any students are interested in being a part of the golf team next year, reach out to Steve Ferris at