BY MARRAYA YOUNGBLOOD
In the past week, WHS's International Club embarked on a new service project — The Pulsera Project. This is a nonprofit organization that aims to educate and empower Central American artists. The project has been hosted in more than 2,100 U.S. schools and its popularity continues to grow.
The Pulsera Project is run by nearly 200 artists as they create colorful, hand woven bracelets known as a Pulsera. These artists come from both Nicaragua and Guatemala and each sale empowers these artists with fair-trade employment. The project helps connect artists, families, and other organizations to students here in the U.S.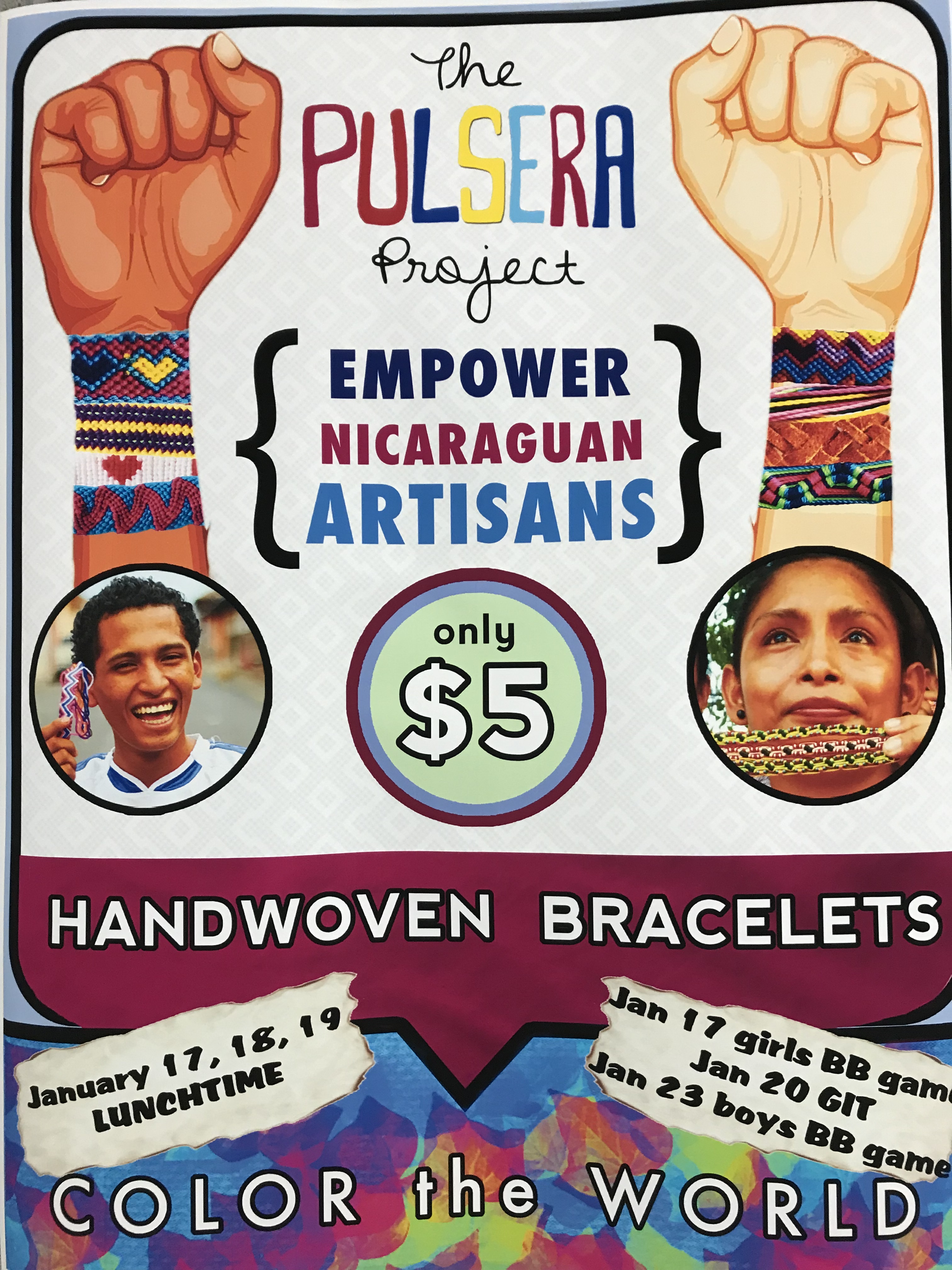 "The bracelets are really cute, cool and inspirational," said Olivia Fugate, 11.
This successful project began in 2009 by a group of 13 friends who traveled to Nicaragua during winter break in search of an adventure and a way to help. Since then, they have sold more than 400,000 pulseras, raising more than $2,000,000.
As of last Friday, they have sold 460 of the 500 pulseras they ordered and all but 2 of the bolsitas (little purses). Not a single penny went back to the school, everything went back to the artists.
"We sold a lot more than expected," says Mrs. Beavers, "it's been fun; this is a really cool service project."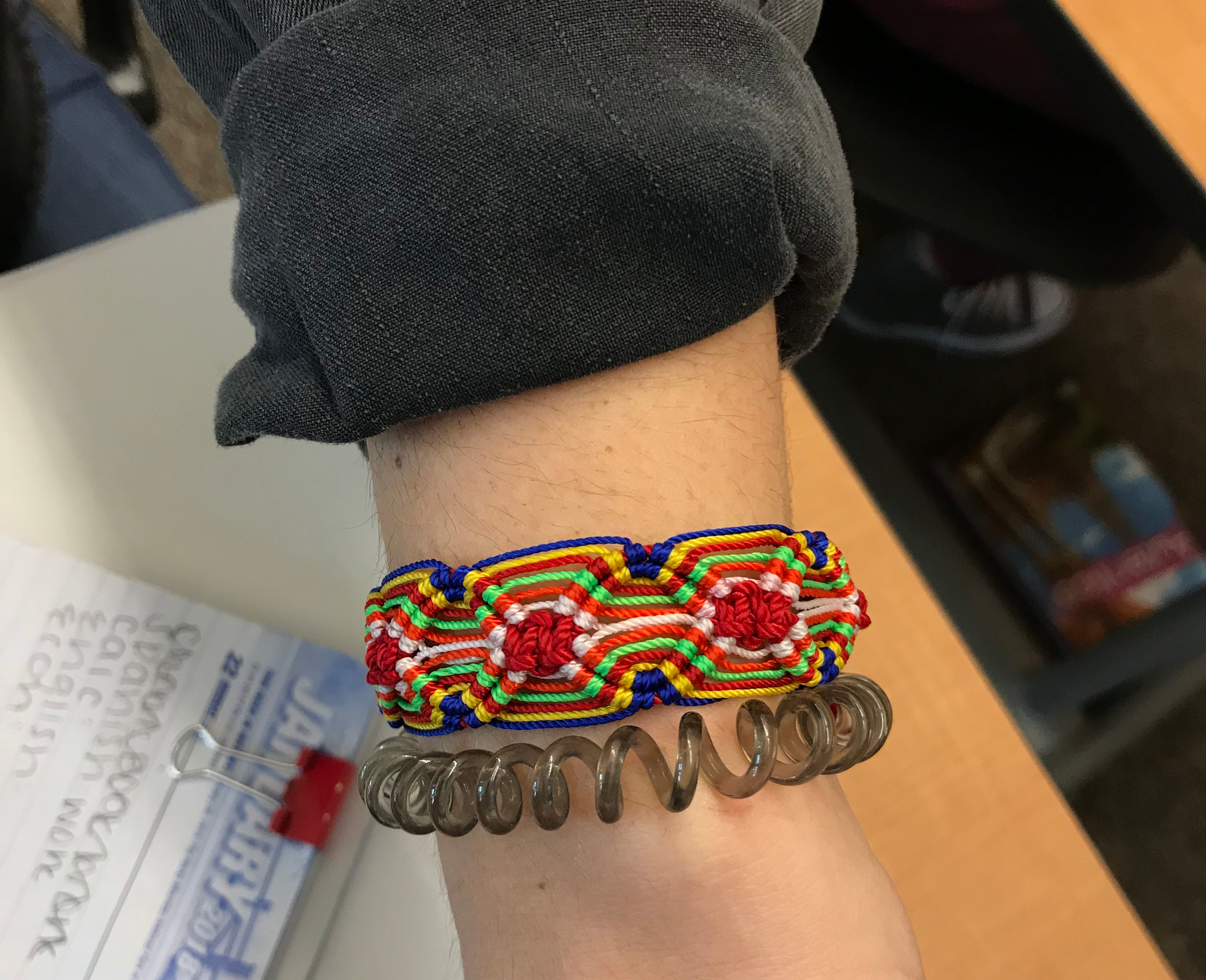 While they are unsure when the project will return, there is no doubt that the project exceeded International Club's expectations.
"I feel really good about helping those artists in Nicaragua," says Will Virgin, 11.
The Pulsera Project has continue to grown since its founding in 2009 and they will continue to color hallways and classrooms with art aimed at bringing awareness to social justice issues within Central American communities.