Colleges look to recruit soccer players too early
 OPINION BY TORI BAKER
   Some high school student-athletes are being recruited by Division I colleges during their sophomore or even freshmen year. How could a freshman or sophomore decide what college is best for them or what they want to be their major? People are questioning if high school athletes are being recruited too early.
Coach John Johnson has been coaching the Wadsworth High School boy's soccer team for 28 years. Out of the 28 years, 53 players continued their soccer career and played in college.
Coach Johnson said, "I think the coaches have to, on the girl's side especially. With so many top players, the coaches need to narrow down the star players as they have so many options to commit."
There are 335 Division I colleges in the United States. Out of the 335, 332 of the universities have a women's varsity soccer team, and 205 have a men's soccer team.
"A boy soccer player has more of a selection than a girl soccer player, but the girl has more options to play. They need to take the scholarship when it comes their way. The coaches look for the national players right away, and then they later look for other good recruits for their team," Coach Johnson said.
In college soccer, not everyone can get a full-ride scholarship to a university. In Division I women soccer, universities have a total of 14 "full-ride" scholarships. It is very unlikely for a college to commit an athlete on a full-ride.
The average scholarship money for a recruited women's player is $16,186, according to Scholarship Stats. Compared to the average tuition of a Division I school, that is not a lot of scholarship money.
It is unfair for the student-athletes to have to quickly decide on a major life choice when they are not guaranteed a large amount of scholarship money.
Emily Arellano, 11, verbally committed to University of Dayton to continue her academic and soccer career. She committed in April of her sophomore year. University of Dayton is a Division I, Roman Catholic private university.
"I was confident in my decision," Arellano said.
According to the official National Collegiate Athletic Association, (NCAA) recruitment is defined as "any solicitation of prospective student-athletes or their parents by an institutional staff member or by a representative of the institution's athletics interests for the purpose of securing a prospective student-athlete's enrollment and ultimate participation in the institution's intercollegiate athletics program."
Why should an underclassman have to decide on where they go to school and start their career if it is not a definite contract? What if the athlete gets a serious injury where they will not be able to recover and play their freshmen year in college, and the college or university they verbally committed to drops their offer? It will look very bad for the college reputation if they back out of a verbal commitment, but it still could happen and has happened to some athletes.
The NCAA adopted an outline of rules and regulations for those who are involved in the recruiting process. The NCAA rules for Division I colleges restrict the coaches from contacting student- athletes until September 1st of their junior year. This makes it more difficult to contact college coaches and for them to respond to you.
It can be very stressful and annoying trying to narrow down the list of colleges to attend when these restrictions are put on you.
"It was very tedious making my club coach the middle man trying to talk to the college coaches," said Arellano. Most women soccer players verbally commit to the Division I college of their choice during their sophomore year.
The NCAA rules state that a verbal commitment is not permanent; either the college coach or the player can change their mind. It is not common, but it is possible for the verbal commitment to be altered until the student-athlete signs his/her National Letter of Intent.
A National Letter of Intent is signed when a student athlete is being recruited by a Division I or II college or university. This college-bound athlete is agreeing to attend the college or university for one full academic year. The participating institution provides financial aid to the recruited athlete for one academic year if and only if the student-athlete is admitted to the school. Eligibility for financial aid is under the NCAA rules and regulations. Different types of financial aid do not guarantee financial aid to the student-athlete.
The NCAA specifies that the National Letter of Intent is completely voluntary and is not required for the student-athlete to obtain any financial aid or to participate in sports.
If Division I colleges are looking to recruit so early, the NCAA should alter or completely recreate the rules for recruiting. On both sides, it is too difficult for the coaches and the players to contact each other. It should be an easier, less stressful process for student-athletes to contact their future colleges and their coaching staff.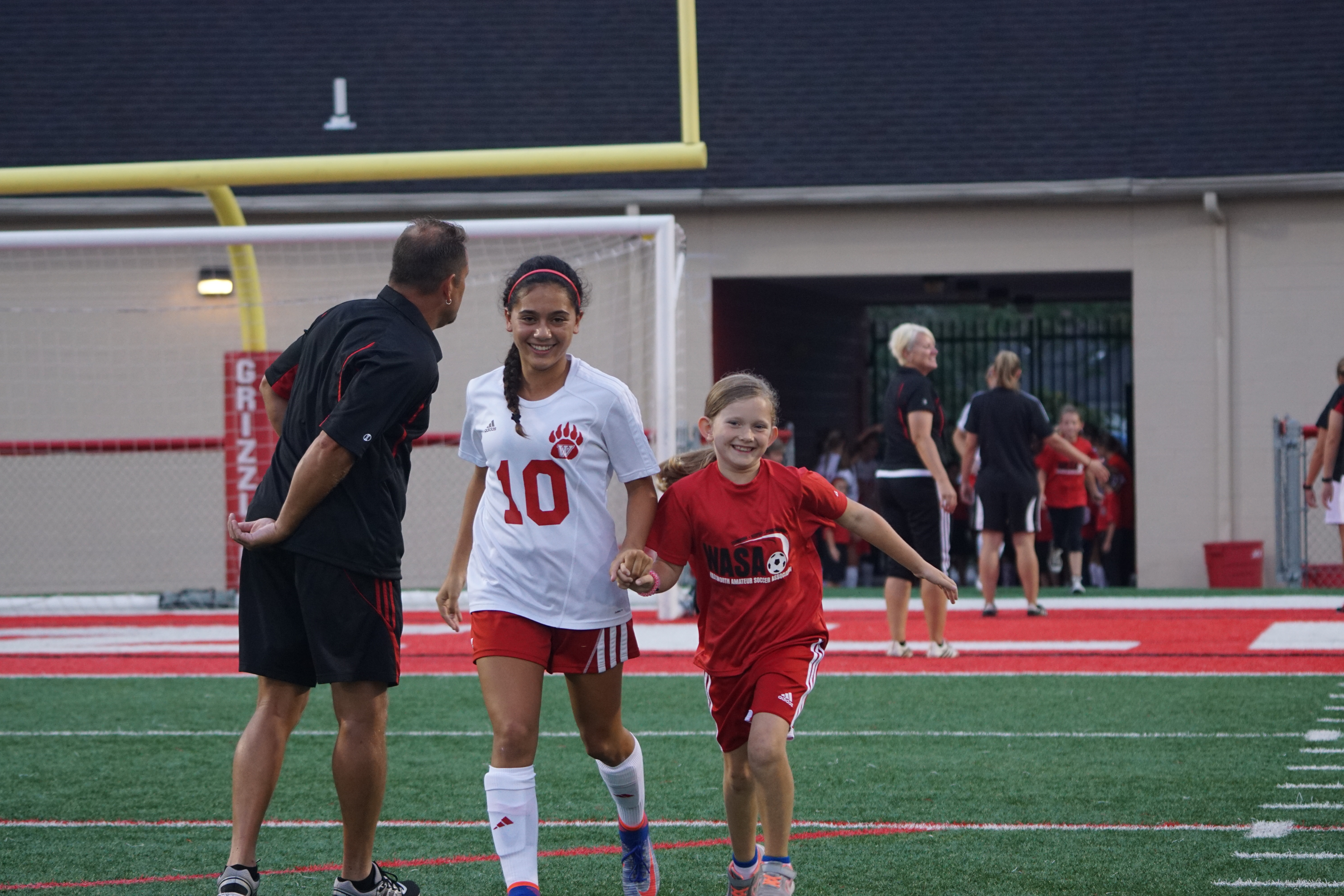 Leave a Comment
Your donation will support the student journalists of Wadsworth High School. Your contribution will allow us to purchase equipment and cover our annual website hosting costs.