BY EMILY BRANDYBERRY AND KATE MESSAM
Every year a handful of students travel from all around the globe to attend Wadsworth High School and be a part of the school's exchange student program. In 2018, two students, Patricia de Miñon from Spain and Letizia Lanzi from Italy, moved to Wadsworth for the year and were able to share their lives with new friends. Now with the worldwide outbreak of COVID-19, the two are once again telling their stories and what it is like for them living in some of the most infected countries in the world.
Patricia de Miñon – El Puerto de Santa Maria, Spain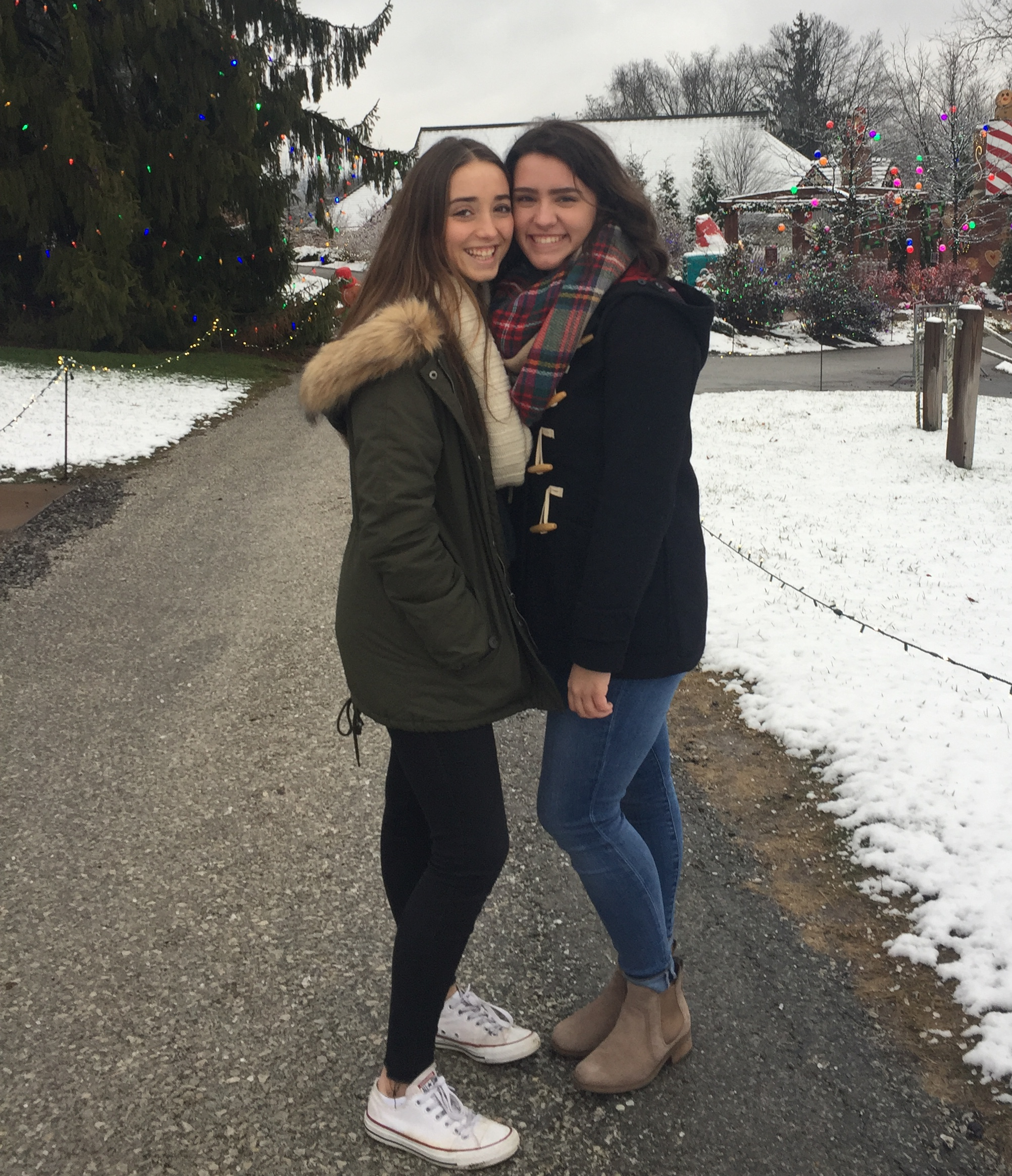 The Spanish government, much like the United States, has recently put the entire country on lockdown in hopes of preventing any further spread of COVID-19. Only one member of each family is allowed to leave their home for emergencies and essential purposes. According to the World Health Organization, over 39,000 cases have been confirmed in Spain as of March 25, with 2,696 deaths around the country. Spain is considered to have one of the highest number of cases in the world.
Even though only one family member is allowed out from each household, former Wadsworth exchange student Patricia de Miñon claims that panic still ensues in public places like grocery stores. Spanish police have now moved their attention to stores to watch over citizens' behaviors.
"People are obviously keeping their distances and they are always wearing gloves and masks when they're in public," said Miñon. "But we have gotten to the point where our army is now helping the police in the streets and hospitals, too."
Miñon, a senior living in El Puerto de Santa Maria in the Andalusia region, recounts the initial reaction of her and her peers at her school, Grazalema-Guadalete.
"We didn't want to have our schools closed," said Miñon. "It's bad for us since we are seniors compared to the younger students who don't care about missing school. At first I was excited, but then I realized it was not going to be like a fun vacation for me."
Once her school year is over, Miñon is to complete a series of tests regarding subjects such as economics, Spanish, philosophy, history, and English in order to attend a university in the fall. These tests take place over a three day period in June, and scorers have rigorous expectations for those hoping to place high enough to go to a public university. Students typically find out their results in July, but with the current delay in testing, Miñon will be spending her summer studying for the exams that are now scheduled to take place in July.
Currently, only private schools are continuing their lessons online for students. Miñon carries on a typical school day on the computer from her home, similar, but much more intense than what students at Wadsworth are doing from home.
"We are taking online classes just as if it were a normal day. We have the same schedule we normally have with the same amount of homework," said Miñon.
As a shock to citizens around Spain, the beloved festivities of Feria, a festival celebrated throughout the country, and Semana Santa, otherwise known as Holy Week, which honors the week leading up to Easter, were both cancelled.
"It feels awful to not be celebrating Feria. The last time it was cancelled was in 1920 because of "la peste negra," which was a huge illness going around Spain, and it's really weird not having both of these parties," said Miñon.
Despite the country's disappointment in the cancellation in the religious celebrations, residents are displaying their love and care to their country and those who are helping to stop the spread of COVID-19. At 8:00 each night, everyone in the downtown area of cities across Spain go out to their balconies and clap in honor of the healthcare workers who are serving the sick while the Spanish anthem plays from their homes.
Letizia Lanzi – Parma, Italy
When Letizia Lanzi arrived at the Catholic University of Piacenzaho on Friday, February 21 she had no idea that her life was going to be dramatically changed for the next several months.
Lanzi lives in Parma, a city located in Northern Italy, one of the hardest hit places by COVID-19. As of March 26, Italy has a total of 74,386 cases and 7,505 deaths, the first of those cases was a 38-year-old man from Lombardy, Italy which is the province directly above Parma.
"We were kinda worried because this boy was from a city kinda close to my college," said Lanzi. "Over the weekend, the number of cases increased very quickly and most of the [provinces] in Northern Italy were red zoned."
Although the number of cases continued to rise, Lanzi never anticipated the spread of COVID-19 getting this bad. The schools were shut down as a precaution which they thought would help prevent the spread much like in the United States.
"I used to hang out as I normally did because even if my city was in a red zone, we were still allowed to [go out]," said Lanzi.
It was only two weeks after the virus arrived in Italy that the whole country was put into a lockdown. The number of deaths spiked and the economy took a turn for the worse.
"Italy is a very touristic country and many of them have already canceled their trip," said Lanzi. "This means a decrease of inflow resources for our country and the economy will be seriously damaged."
Prime Minister Giuseppe Conte put the entire nation of Italy in quarantine on March 9 banning all nonessential travel. Within a month of the virus hitting Italy, the entire country came to a grinding halt. The only places that were allowed to remain in business were grocery stores and hospitals.
Even though Italy is on quarantine, lines can be seen forming outside of grocery stores which are already filled with people. The country has also virtually run out of hospital beds meaning patients are stuck laying in the hallways in order to get the medical attention they desperately need.
"The prime minister decided to put us in quarantine, so that we can't leave our houses unless it's for an emergency such as going to the hospital or the store," said Lanzi.
Like students in the United States, Lanzi's classes were all moved online and everything they looked forward to was canceled. Being a member of her university's swim team, all of her practices and meets were canceled for the foreseeable future. Her in person classes are set to resume April 3, but with the numbers still grim, that may not happen.
Although physically separated from her friends, they still find ways to see each other and communicate.
"Now, we are just socially connected because we can't see our friends [in person] we use Skype and Facetime," said Lanzi.
Living in one of the most affected countries has been no easy task for Lanzi, especially when it comes to how she is feeling about the situation. She lives with her parents, younger sister, younger brother and grandmother, and even at home her family members have to stay one meter apart at all times.
"It has been crazy [watching this happen]," said Lanzi. "My mom is very scared [as well as] my grandmother since she is 82. Everyday we hear at least three ambulances pass."
Personally, Lanzi feels safe yet scared at the same time. She is at home all day and in isolation so her chances of getting it are lower, however, she watches the numbers continue to rise at startling rates on the news.
"I am feeling safe because I'm not allowed to hang out, but at the same time I am scared because everytime we watch TV, we hear about new cases and new victims," said Lanzi.
As the cases continue to rise in the United States, Italy may finally be seeing the beginning of the end. Although the number of infected and dying continues to rise, the numbers are slowly shrinking with every passing day.
With the streets of her once bustling town now barren, filled with nothing but cars parked in front of houses, Lanzi hopes that the situation will end soon and her life will go back to normal.