Congressman Gonzalez awards Wadsworth freshman Congressional Bronze Medal
BY KATE MESSAM AND CHRIS STEELE
Brian Bowser, freshman at Wadsworth High School, has been awarded the Congressional Bronze Medal by Congressman Anthony Gonzalez.
"It's the highest honor bestowed upon a youth civilian through the U.S. Senate and House of Representatives," said Congressman Gonzalez.
The presentation took place in Wadsworth's Performing Arts Center inside the high school. Anthony Gonzalez, the representative of Ohio's 16th district, awarded the medal to Bowser in front of a select group of the student body which was mostly made up of freshman.
The award consists of areas including voluntary service, personal development, physical fitness and exploration. To achieve the bronze level, countless hours are spent trying to achieve their personal goals in those specific areas. One must achieve 100 voluntary service hours, 50 personal development hours, 50 physical fitness hours, and a minimum of seven months of activity needed.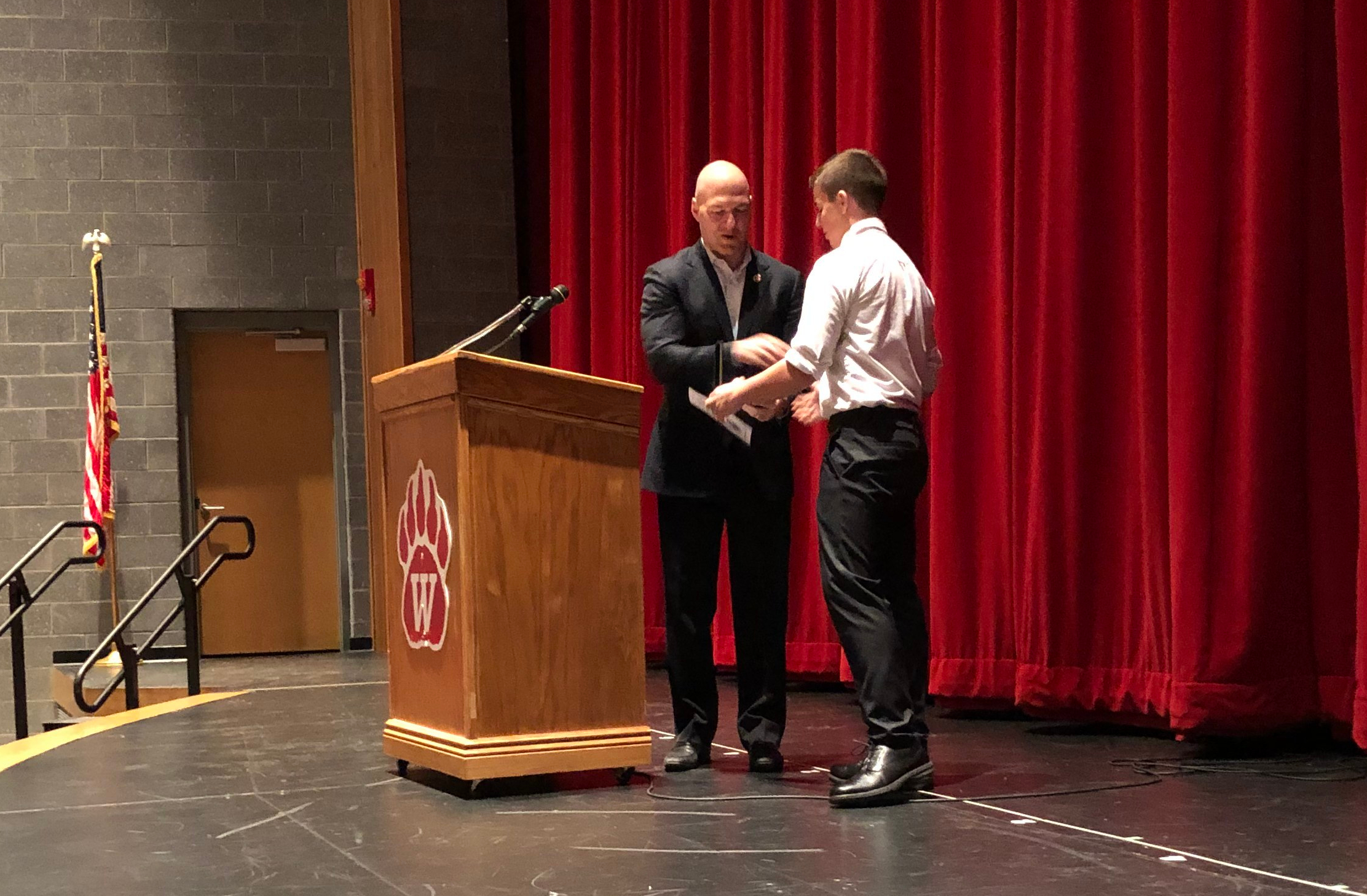 Bowser has managed to achieve the bronze level of the award, but with five other levels, he has his eyes set on the highest award, the gold medal, which is awarded by the Vice President of the United States and the Speaker of the House of Representatives.
"My goal wasn't just the bronze, my main goal was to get the gold," said Bowser. "I just have to keep working to get there because right now, this is only the halfway point for me."
Bowser's father, Mike Bowser, was in the military himself and encouraged his son to apply for the award.
"I think it's great that they're getting the word out about this award because not many people know about the program," said his father.
In hopes of attending a military academy in the future, Bowser is using the award as a platform to expand upon his repertoire. Although academies have a reputation for being difficult to get into, the award sets recipients apart and shows the school that they would be a good applicant.
Leave a Comment
Your donation will support the student journalists of Wadsworth High School. Your contribution will allow us to purchase equipment and cover our annual website hosting costs.