Renacci drops bid for governor, joins crowded Senate race
BY ANNA BOWLING
The upcoming midterm election has all eyes focused on the Senate seat from Ohio that is up for reelection. The current seat is held by Sherrod Brown. He is the only Democrat running, while there are three Republican candidates.
Before the general election in November, there will be a primary in May to pick who Senator Brown's opponent will be. The Republican primary is set to be a tough race. It includes current congressman Jim Renacci, Cleveland banker Mike Gibbons and Columbus CEO Melissa Ackison. The Bruin reached out to each of the Republican candidates for comment on their policies. Mr. Gibbons did not respond for comment in time for print.
Each candidate chooses to run for different reasons. Some want to change healthcare, others gun control. Sometimes the reason is more personal.
"As a small business owner, I was really at a point where I looked at the policymakers in Washington and saw that we were at a huge disconnect. I lived through many policies where I learned that my business was suffering as well as my family," said Melissa Ackison.
Congressman Renacci had a different approach on running.
"After seven years in Washington, I was ready to head back to Ohio [as governor]. I got a call from the White House with a request from the President," said Jim Renacci. "He asked me to run for Senate because he believes I am the only person who could beat our current Senator, Sherrod Brown. Real leadership isn't always about doing what you want, but doing what you need. I accepted the President's call to service, and I am now running for U.S. Senate."
Reasons to run are built off of a want for change. Candidates, lawmakers and elected officials all have differing ideas on how to better change the world. All candidates have varying opinions on how and what to modify, but they all have policies to implement.
"[I want to look at] fixing our federal budget. Being fiscally responsible is the key to providing a quality future for our children and grandchildren," said Renacci.
Ackison hopes to also focus on the future but in different ways.
"Healthcare reform and education reform are very important to me. I also want to look at the welfare system [for change]," said Ackison.
Education is a serious topic among lawmakers. These candidates want to ensure that the next generations of students are prepared for the future.
"I would like to look at an overhaul of the public education system," Ackison said. "[I think we should have] no more common core. It's an admitted failure."
Renacci had similar views to Ackison on education.
"I believe we need to eliminate the idea of a one-size-fits-all, federal approach to education and return control of decision-making to states and local schools," said Renacci.
While education has always been a hot-button topic in elections and campaigns, the recent mass shootings in America have raised additional questions on how lawmakers plan to better protect the students. The candidates hope to provide a safer future for American education.
"I am working on some communication methods in Congress where law enforcement and teachers are working together to make sure everyone feels safe," Renacci said. "Gun control is a difficult debate and we all need to understand that it's not just guns that played a role in what happened in Florida. We must look at the entire picture to make a change."
Ackison has a more drastic and specific opinion compared to Renacci.
"There's a desensitization within our young generation. This is not a gun problem," Ackison said. "People keep putting a value on human life. I would like to see military providing security in our schools. There's nothing wrong with metal detectors in schools either. People look for easy targets. Our schools aren't as safe as they should be."
As for furthering an education, Renacci and Ackison have differing opinions on what is the best way to prepare for the future.
"No one ever teaches [students] how to be an entrepreneur," Ackison said. "We just push that college pathway on them. I would love to see business mentors be integrated into public education."
Renacci had a more experienced outlook on college reform.
"As the first in my family to graduate from college, I know the importance of quality education and the impact it has on one's life," said Renacci. "That's why I fought for the American Opportunity Tax Credit and 529 Savings Plans in the Tax Cuts & Jobs Act so college can be more affordable for our children."
In order to provide for the future, these candidates have policies that they hope to be implemented into current schools' plans of education.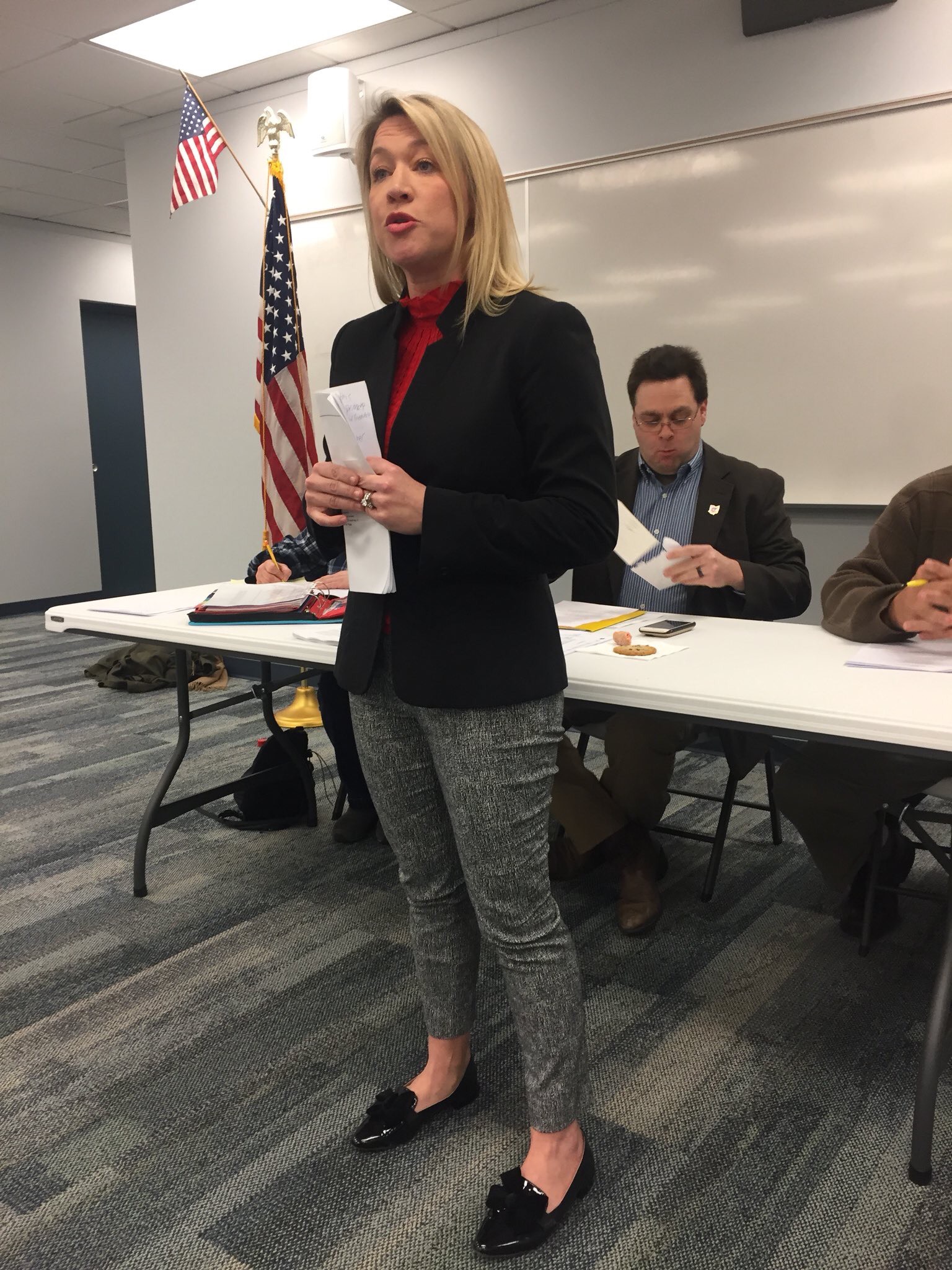 "One thing that tends to get overlooked when looking for education beyond high school are trade and technical education schools," Renacci said. "We need to do more as a country to encourage students to look at all of their options and see which ones fit their interests; actually prepare them for the job they want and are affordable."
Ackison had a similar approach to Renacci.
"I would like us to make sure that we focus on trades and skills so that students can focus on getting education that best fits their degree," Ackison said.
Renacci and Ackison both want to make important changes to current American policy. They hope to secure the Senate seat in order to follow through on those changes.
"Our republic is designed to be run by the people for the people," Ackison said. "We need to start running for office."
Renacci also wishes to provide for constituents in similar ways.
"I believe that for America to be successful, [elected officials] need to live within the same means that Americans do each and every day," Renacci said.
The current Republican who wins the primary election will go against Democratic incumbent Sherrod Brown.
The primary to decide the Republican nominee will take place on May 8, and the general election will happen on November 6, 2018.
In the April issue, we will interview the Democratic nominee and current officeholder, Senator Sherrod Brown.