Country singer Rory Feek spoke to a group of Wadsworth High School students about songwriting and following their passions. He shared his experience with becoming successful in the music industry and his creative process in writing songs. 
Feek belonged to the Grammy award-winning duo Rory+Joey with his late wife. He has written songs for Blake Shelton, Easton Corbin, and others.  
Besides music, Feek uses books, films, television, blogs, and other digital media in order to tell stories. His memoir, This Life I Live, was published in 2017 and is a New York Times Best Seller. 
He shared his story of success with the students, as well as some advice on how to pursue what they love. 
His story began when he moved to Nashville in 1995 to follow his dream of a career in songwriting.  
"I always loved stories and storytelling so I moved to Nashville to learn how to write great songs," Feek said. 
After a few years, he found success with his first hit song. The royalties from this song allowed him to buy the farm he currently lives on.  
He and his wife, Joey, were cast on the country music show Can You Duet, where they made it all the way to the finals and signed a record deal. This gave them the opportunity to tour the world.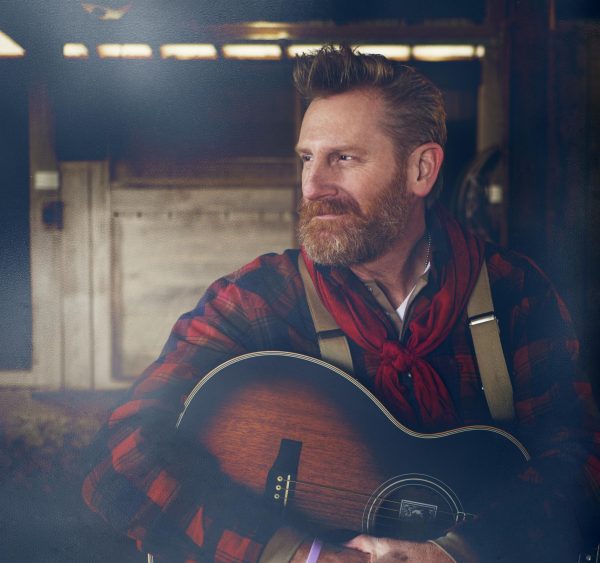 "When you start with what you love to do you may not know where it's gonna take you," Feek said.
Feek shared with the students that he has always had a passion for storytelling and songwriting. He began writing and performing his songs when he was in ninth grade. 
"I always carried that passion with me as I got out of high school and became an adult, but the reason I did it was because I loved it," Feek said. 
He advised the students to work hard on something that they care about and it will pay off. 
"The main thing I would try to do is really dig down deep and figure out what it is you love, what you're passionate about," Feek said. 
He has built his life and success around his passion for storytelling. 
"Find something you love to do and then it won't be work, it'll feel like you get to get up every day and do the thing you love, with the people you love, in the place you love," Feek said. 
He then shared his creative process for songwriting with the students. 
"I always write songs from the first line on," Feek said. 
He demonstrated how he might go about starting song lyrics with the students. He started with a single lyric and then built the rest of the story using rhymes. 
"I never know what the song is going to be," Feek said. 
He also shared one of his favorite songs that he has written with the students, "The Chain of Love". 
"This is just a pretty good example of stories that sometimes take you down a road that you don't expect them to take you down and you have to wait till the very ending to find out what the story is all about," Feek said. 
His storytelling mostly revolves around his homestead and life there. 
"My palette for storytelling is always our barn and our lives, I don't really tell stories outside of this," Feek said. 
He is currently living on his homestead with his daughter Indiana. He says that the animals and growing their own food on the farm are taking up a lot of their time. He has also created a one-room schoolhouse on the homestead, where his daughter and about a dozen other children go to school. 
"Living here on a farm, at the end of the day there is so much joy and peace and fulfillment," Feek said. 
He also hosts The Homestead Festival annually at his home. This festival brings about 5,000 people to the farm to learn about homesteading and listen to live music. 
"We turned our homestead and the opportunity to live like this into an opportunity to help other people discover the same joy and purpose that we've got," Feek said. 
This has all been made possible by him pursuing his creative passion for songwriting. 
"I thought it was really interesting and he was very well spoken, I think he left some very nice life lessons for us to think of, especially people who are thinking of going into their passions and their creativities and really capitalizing off of them," said Emma Watson, a Wadsworth High School Senior who was among the students Feek spoke to.