Northeast Ohio Dance Performs their Spring Gala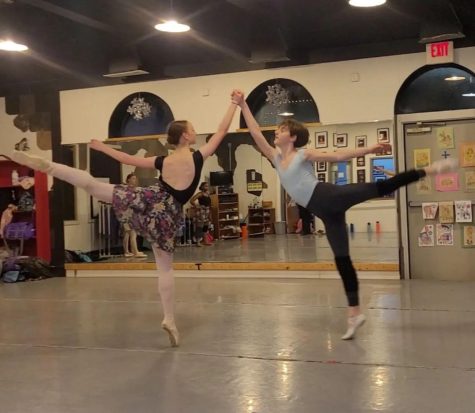 This coming spring season Northeast Ohio Dance will be performing its annual Spring Gala performance on March 18 at 7 PM.
Spring gala is performed by only the Senior and Junior Company members of the studio which is the advanced level of the pre-professional company. The dancers start rehearsing for this show right after Nutcracker season is over.
This year they will be performing a ballet piece choreographed by Brenda Stygar the co-director of the company, a swing jazz piece (will get title and choreographer), a character dance piece titled "Tambourine" choreographed by Brenda Stygar as well as any modern composition pieces that the dancers choreograph during a composition workshop.
Each year a variety of pieces are selected to be performed or choreographed and then performed by Stygar and her husband.
"You look at who you have to work with and what their skills are and what you think will be within their talent range but also which can help stretch them as dancers and that's how you choose the repertory," Stygar said.
The group of dancers the company has each year is what determines which pieces will get selected, and if new choreography is being made, what choreography will fit them best."
When choreographing, Stygar shared what process she goes through.
"I'm looking to find music that I feel will work well with the dancers and I choreograph as logically as I can trying to match the style and energy of the music to the dance choreography," Stygar said.
The character piece that will be performed is something different that the dancers really are not used to doing that often but brings light to another style of dance.
"The character dance is giving the older dancers a chance to dance in a dance genre that is used rarely now, only in full-length ballets," Stygar said. "It has been introduced to them in a summer workshop so some of the dancers have done that workshop. It's one thing doing a class in character and doing a dance in character."
Styles of dance that push the dancers' limits are sometimes chosen to go into the Gala.
The jazz swing piece that NEOD will be performing is another example of a style that is different from what the dancers are used to.
"I felt this piece was appropriate because it's not like your jazz classes are so everybody started out on equal footing," Stygar said.
The dancers in the company are part of the intermediate and advanced levels of jazz offered at the studio, so this jazz swing piece being a style of jazz that is completely different than the weekly classes presented a challenge to all the dancers.
Lisa Weiler, who made the Senior Company Apprentice level at NEOD, performed in the spring gala last year as a Junior company member and this year it looks a little different for her.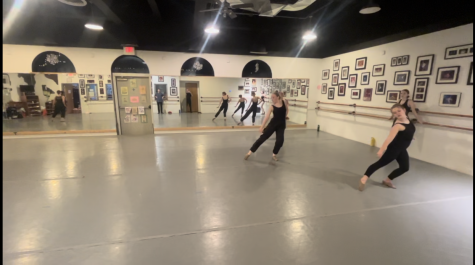 "The biggest difference between rehearsals for junior and senior company is the time and effort we put into each dance," Weiler said. "When I was in junior company we practiced one dance and ended up finishing it pretty quickly."
Once making it to senior company the dancers get more stage time for the spring gala performance and their rehearsals last a lot longer in order to perfect the multiple pieces they have.
The spring gala show is different from any of the others that NEOD presents.
"What makes spring gala so different is that it has no storyline or purpose really besides to show off our abilities to perform more," Weiler said."It is fun though and I am glad that we do it, but it is always a mix of different styles with no purpose or connection."
From the point of view of both the company Co-Director and a dancer that is newer to performing this show. Spring gala is different from anything else NEOD performs and showcases what the advanced levels are working on with technique and performing skills.
Leave a Comment
Your donation will support the student journalists of Wadsworth High School. Your contribution will allow us to purchase equipment and cover our annual website hosting costs.