Northeast Ohio Dance performs the Nutcracker Ballet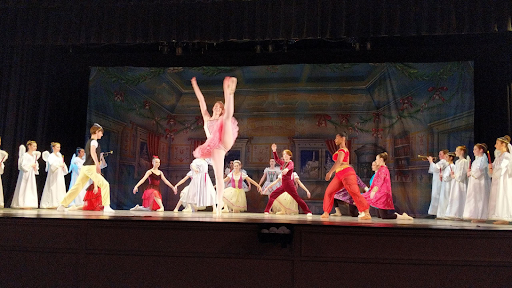 As Christmas nears and we are in the midst of the holiday season, Northeast Ohio Dance Company in downtown Wadsworth performed the ballet The Nutcracker. This was their 26th annual Nutcracker season.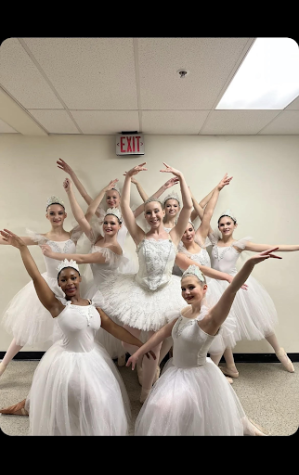 Brenda and Christopher Stygar the co-directors of the company work to put on this show every year. The studio offers a pre- professional company that students at the school can be a part of to get a glimpse of what it is like to be part of a professional company. The company dancers aren't the only people in the Nutcracker. Parents volunteer to be adults in the beginning party scene, and dancers who are in level Elementary III or higher are able to go to the audition held in October to receive the roles they are most ready for.
Atira Caton just started dancing at NEOD, after taking a couple years off of ballet. That being said this was her first Nutcracker with NEOD as well.  
"This was my first year performing in NEOD's Nutcracker. I loved getting to know other dancers as well as performing," Caton said. "I loved how NEOD gives dancers of all ages the chance to be in a production like this."
Caton is not part of the company yet but plans to audition in the spring.
"I can't wait to perform again next year. After taking a couple years off of ballet, I am so excited to be dancing again," Caton said. 
The pre-professional company is split into three levels. There is Jr. Company, Senior Apprentice, and full Senior Company. Junior Company takes part in the same roles every year, a mouse in the battle between the mice and toy soldiers and a candy cane in Act II. 
Once reaching company level, it is not necessary to audition anymore, roles are received based on the amount of time in the company and your level of improvement from the time company auditions are held in the spring through the summer into the fall. 
Nyjah Watson who had the roles of the doll in the party scene, a Marzipan, part of the Snow Corps, and the dew drop fairy. Watson has danced at NEOD for a number of years and has enjoyed taking part in the Nutcracker each year she was eligible to audition and now that she is in full Senior Company she has received one of the main roles as the Dew Drop Fairy.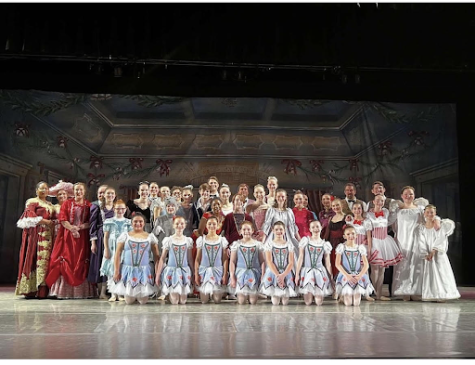 "My favorite part about nutcracker is the community and getting to be with everyone in the cast. I feel like it is such a great bonding experience," Watson said. 
Being part of the company, dancers are required to dance a number of days a week and required to be at all of the rehearsals that take place after each ballet class. That being said the dancers are spending lots of time together working to put the show together. 
"I feel like I get closer to my friends since we're with each other so much more and I feel like my technique improves so much more," Watson said. "It's more work and more time to put in though." 
Nutcracker can be a big span of time for the dancers to push themselves further than they thought they could to work on improving their technique. 
With the joy of getting to dance with friends and improving technique there comes some hardships with the sport as well. 
Emily Kniesly, new to senior company, stepped into the role of being part of the Snow Corps, being a Marzipan, and being the in Waltz of the Flowers Corps. 
"The hardest part preparing for Nutcracker is the detailed work. Especially in group dances if even one person doesn't do the movement exactly how everyone else is, the dance looks off," Kniesly said."I would describe my Nutcracker experience as a learning process. I learned how to work with other people on a more intricate level."
This was Kniesly's first year doing any of these roles and she had to learn what it was like to be part of the company and really take rehearsals seriously. 
"I would describe our rehearsals as a commitment. You have to show up and put your effort into them. You have to be there for every second and be willing to try," Kneisly said. 
Deciding to become part of a show is not only a group effort with the whole cast but working on oneself as well. 
Both Watson and Kniesly described their nutcracker experiences as a lot of hard work but they loved being part of it and feeling like a family with the NEOD Nutcracker cast.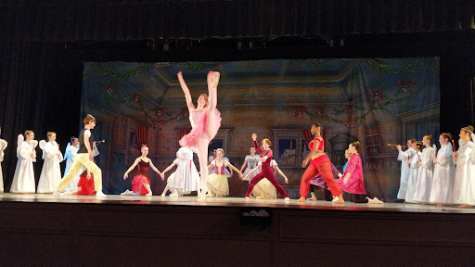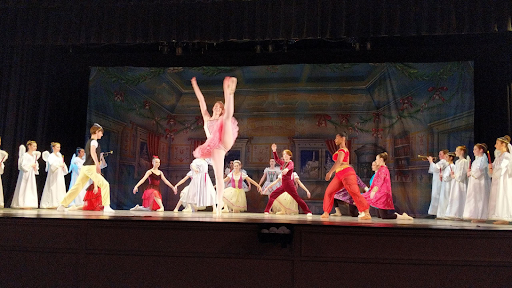 Leave a Comment
Your donation will support the student journalists of Wadsworth High School. Your contribution will allow us to purchase equipment and cover our annual website hosting costs.