OPINION BY ANNA BOWLING
The Off Broad Street Players finished out their fall season with A Midsummer Night's Dream by William Shakespeare. Adapted to fit to a 1915, Akron setting, the Shakespearean comedy was well received by the audience.
"There weren't too many people in the audience but their laughter gave us that boost to give a good performance and be motivated," said Victoria Uhase, 12, who played the fairy queen Titania. "It was a great feeling to know that they got our jokes." 
The classic Shakespearean dialogue was combined with a new, local setting, giving it an interesting take on the classic story. The 1915 setting allowed for it to be more memorable to the local Akron area audiences.
"The costumes all worked really well together and our set design was filled with levels," Uhase continued. "The lighting really brought it together though, and created a cohesive blend between 1915 Akron, Ohio, and the the wilderness where the fairies lived. I'd say the audience probably appreciated that we brought Shakespeare to a different time period and a local place instead of ancient Athens. It makes it easier to identify with."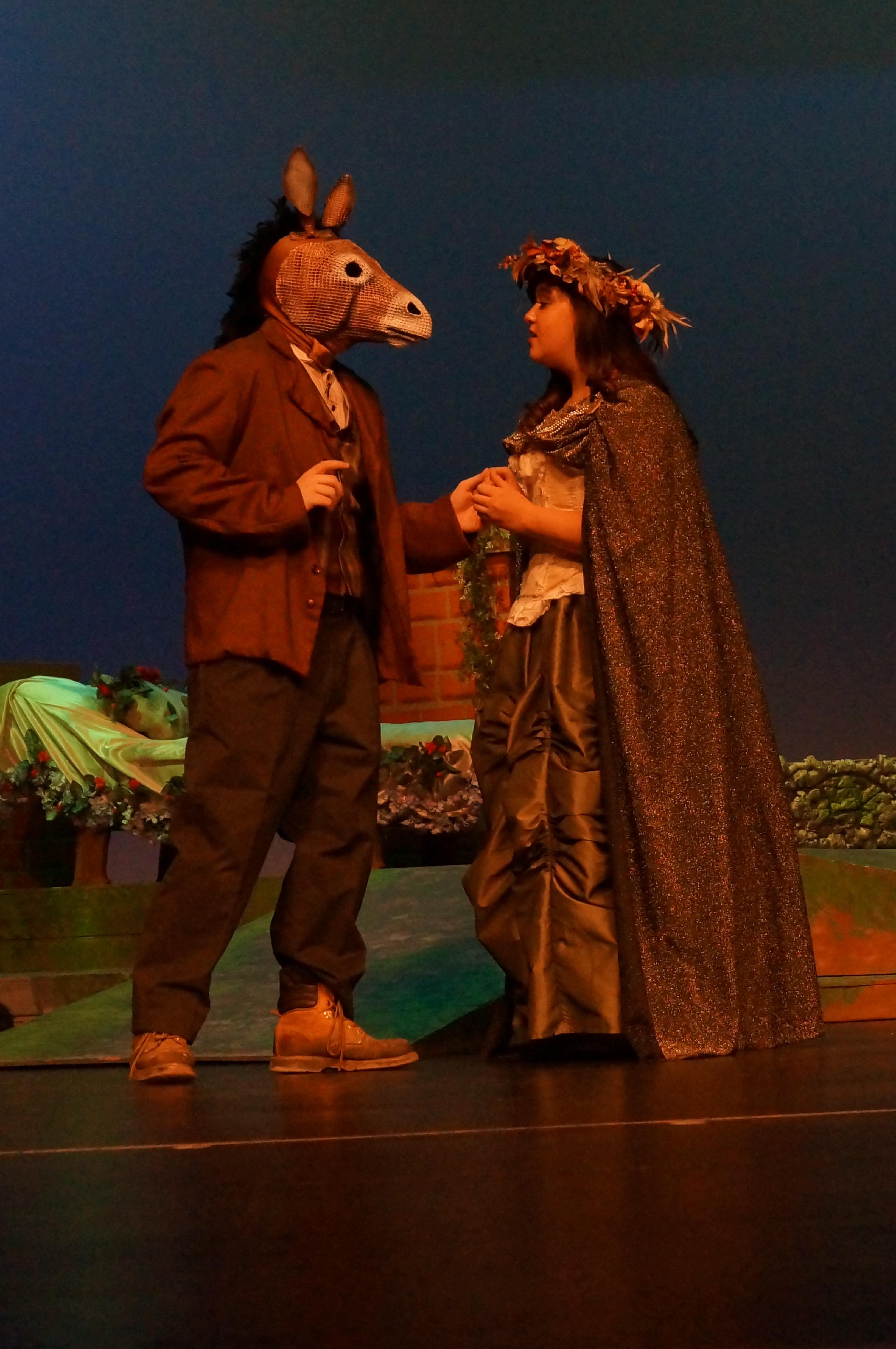 Alex Miller, 10, who played Flute the compounder, also thought that this show was one to be remembered.
"The audience came knowing that they were going to see Shakespeare," he said. "While the audience consisted of some family members and friends, others came solely to see Shakespeare come to life on stage. The audience seemed open-minded and took in the story just as they would any other show. For those who were already familiar with the story, seeing it performed on stage is so much different than reading it. It is amazing to get to bring a story that is over 400 years old to life on stage."
The cast performed three shows; each one was crafted and performed to bring the story to the audience.
"The fact that our school and the community are so supportive of our work is so valuable," Miller said. "I appreciate the fact that people come to see us on stage. They know how much work goes into each show, and that means so much to myself and my fellow actors."
Not only are the school and community supportive, those from surrounding areas enjoy the work as well.
"People from Wadsworth and other towns come to see us perform because they want to hear a story," Uhase said. "It is our job to tell it accurately and in the most understandable way, so that everyone young and old will have enjoyed their experience. It was difficult in our three months together to understand every detail of Shakespeare's story, and even harder to portray it in two hours so that there is no confusion amongst our audiences. I am incredibly thankful that we got to work together to bring the audience to a different time and a different language for an evening, and it's been an absolute gift to share this piece of literature in our own way and fashion."
While the cast, crew and directors of A Midsummer Night's Dream wrap up this show, the Off Broad Street Players do not plan on stopping there. Auditions for the Spring shows, the musical The Little Mermaid and an unannounced comedy, are just around the corner.