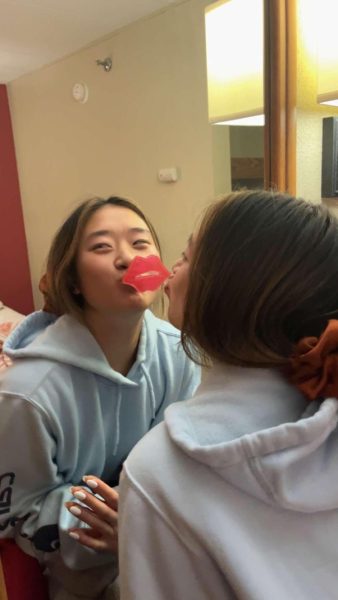 On the morning of October 13, the Wadsworth High School cheerleaders and football team arrived at the high school, bags in hand, ready to begin the trip to Cumberland, Maryland.
We loaded onto two charter buses completed with overhead storage, outlets near each seat, and a bathroom.
"We had to ride a bus with the boys to Maryland and my seat was pretty uncomfortable, but they had chargers which was nice," Chloe Piekarski said, one of the varsity cheerleaders who joined on the trip.
The nicer buses proved to be necessary for the nearly four-hour trip, which ended up being longer when accounting for the stops made along the way.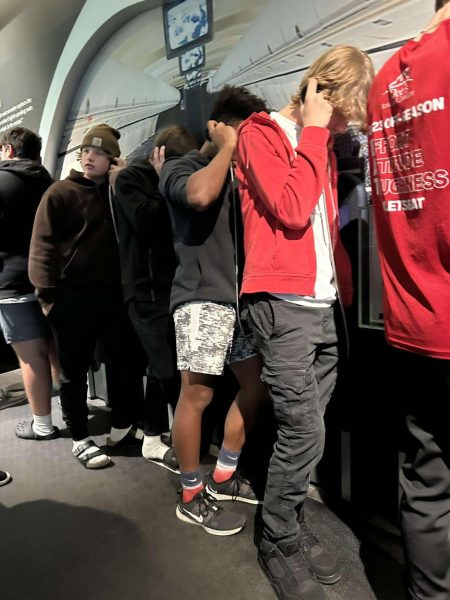 Besides the expected gas station stops, our two teams had the opportunity to view and pay their respects at the Flight 93 National Memorial in Shanksville, Pennsylvania. This was the location where 40 passengers aboard Flight 93 on 9/11 overtook the hijackers and avoided the crash into the United States Capitol building.
After arriving at the memorial, the football players and cheerleaders were allowed to walk around through the grounds and pay their respects for this national tragedy. 
Peggy Galata, the head cheerleading coach, shared how important she felt attending the memorial was.
"It was such a heartfelt day to reflect on this and personally remember where I was on the exact date and time of this tragic event for our country," Galata said, "But also to see all the kids reflect as well and acknowledge those who have given their lives to save the lives of countless others, I will always cherish moments like this and hope the kids do too,"
Following this stop, the teams continued on their way into Cumberland where the bus ride finally ended and we arrived at the hotel. 
Lynsee Chastain, a fellow sophomore, shared her experience in the hotel.
"[The hotel] wasn't the nicest place I've stayed in, but I had a lot of fun bonding with my team and playing games before we went to bed," Chastain said.
After dinner was served and everyone found their rooms, it was lit up at 10:30 in preparation for the game ahead.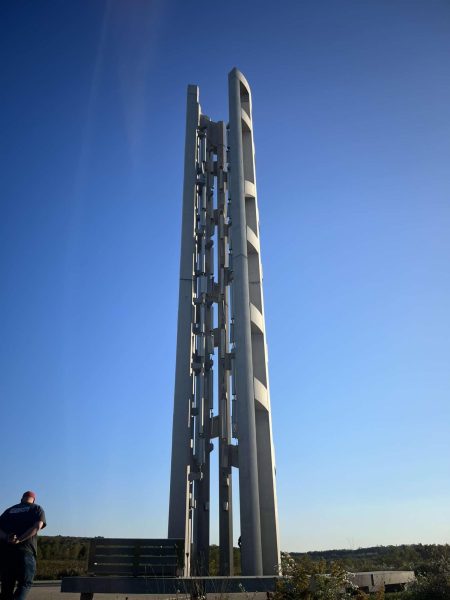 The next morning we packed our bags loaded back onto the buses, and arrived at Fort Hill High School, prepared for a rainy game.
The cheerleaders bundled up (opting for sweatshirts and pants as opposed to our normal shirt and skirt duo) and pushed through the cold as the football team relentlessly took on the Fort Hill Sentinels. 
"We had to wear our full warm-ups to cheer on the mighty grizzlies for the first time this season in the prickling Maryland cold," said Bri Perkins, a senior member of the WHS cheer team.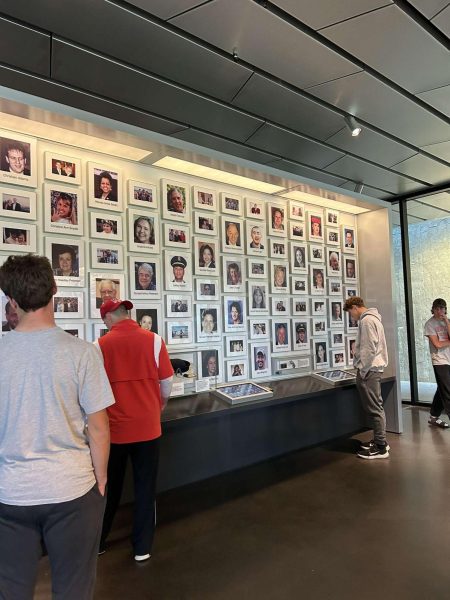 Overall, we cheerleaders and football players alike were given a great opportunity to travel to a new state for a new game of football. Though our team took an ever-so-close loss of 36-35, the experience proved to be worthwhile.