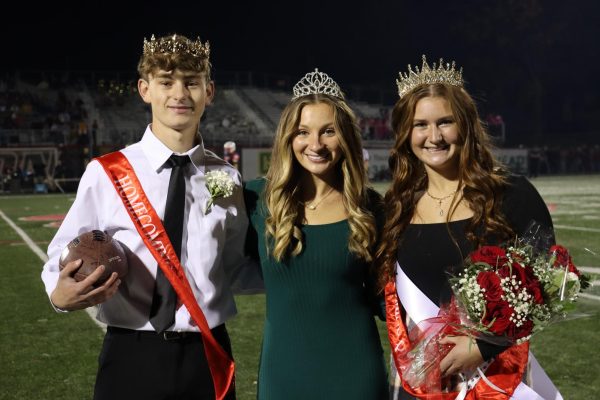 Every year, Wadsworth High School chooses two students from the senior class to be Homecoming King and Queen. 
Senior students fill out an application to be on the court and from there Student Council narrows it down to a small group of potential kings and queens. 
"I decided to run simply because I thought it'd be fun. I mean, I'm only a senior once, so why not," Lemp said"
This year 27 girls and 7 boys applied for the court and it was then slimmed down to 10 girls and 7 boys. 
After the Student Council decides, a Google form is sent to the student body for them to pick two queens and two kings.
The top 5 boys and top 5 girls with the most votes are then selected as the homecoming court.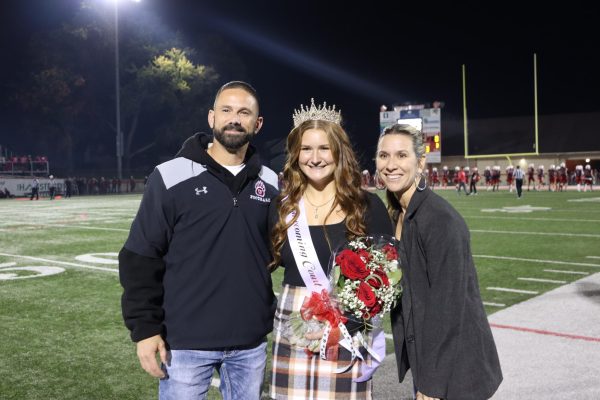 This year's court couples were seniors, Parker Ross and Anna Wallace, Jacob Schmeltzer and Brianna Stoner, Graham Young and Lauren Seiber, Jonathon Byers and Tatum Mendal, and Ethan Kuzmiks and Lotus Lemp.
The court walks the field during halftime at the Homecoming game, where the king and queen are crowned by the King and Queen from last year.
Last year's homecoming queen Julia Fortner took a trip home to crown the new queen.
This year Lotus Lemp was chosen for Queen and Jake Schmeltzer was Chosen for King.
"In truth, I'm still in awe of the fact that I'm Homecoming Queen, it's been a true honor. I feel so humbled and grateful for the love that I've been shown since winning!" Lemp said. 
"It obviously feels good to be homecoming king. It doesn't change much but it's a good feeling to be representing my family and my school," Schmeltzer said.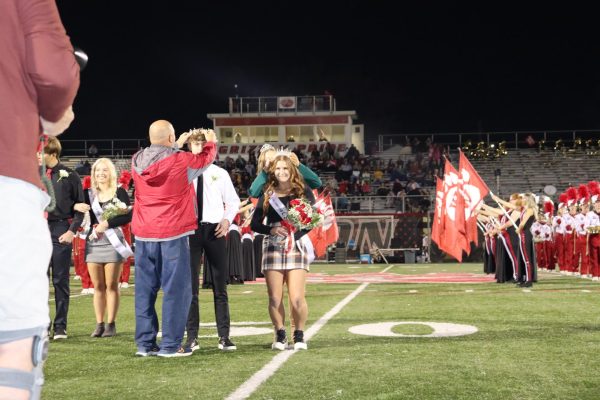 Both Schmeltzer and Lemp will be rewarded a $250 scholarship for their college of choice.