Wadsworth High Alumnus Joey Baughman Playing in Europe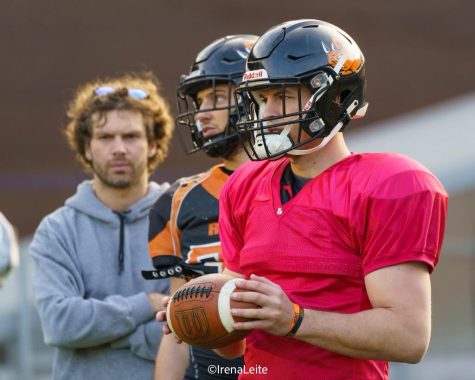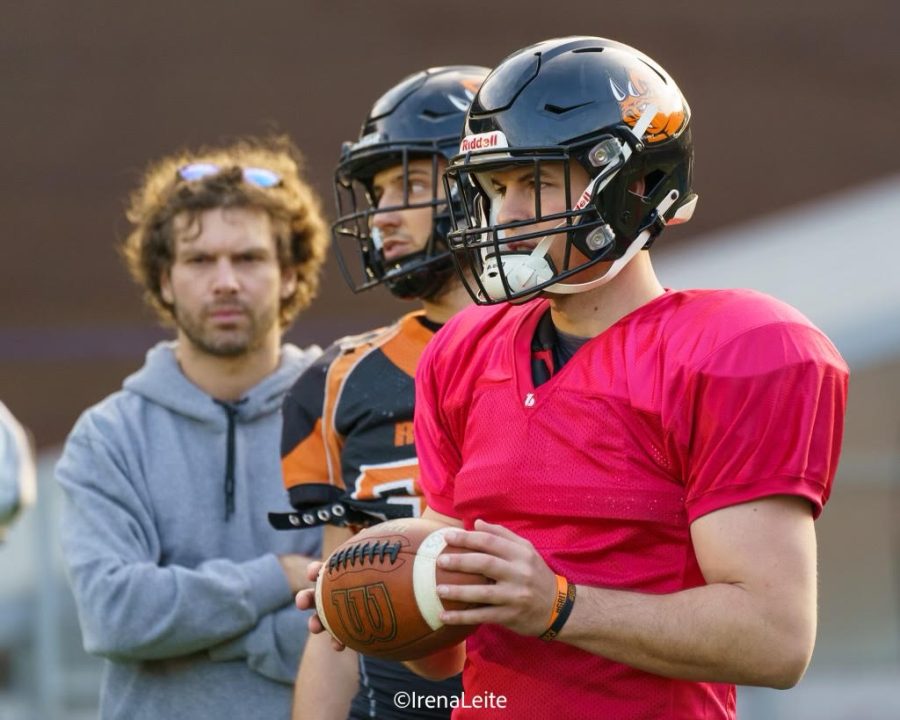 After experiencing injuries during his time playing Division 1 football at Elon University, Wadsworth alumni Joey Baughman knew his time playing football was not over yet. All of his hard work and dedication has finally paid off as he is now playing for the Milano Rhinos in the Italian Football League.
Baughman found out about this experience from a teammate on his Elon team who played for a team in Sweden for a year.
"After I talked to him about this experience I decided it was something I'd be interested in doing and was going to give it a shot," Baughman said.
There was not a second of hesitation in Baughman's mind about packing up his whole life in North Carolina and moving it all to Milan, Italy. He arrived in mid-January and started strong in training camps in preparation for the team's first game on March 11.
"I feel like this was where my journey was heading all along from the second I heard about this opportunity," Baughman said.
Not only is Baughman focusing on his game, but he is also focusing on perfecting his eager teammates' technique and teaching them concepts from true American football. Although most of his teammates have been playing American football for years, Baughman has brought a more advanced style to the field.
The Milano Rhinos practice three days a week, with games on Saturdays. They do not have games every week, which has given Baughman the opportunity to explore the country.
Elon Coach Drew Folmar was a part of Baughman's college recruitment process from the very start. After Elon was on the search for a high school quarterback at the end of their 2017 season, Baughman immediately caught the attention of Folmar. He accepted Elon's offer and immediately started getting to work.
"He was highly productive as a high school player," Folmar said. "He threw the ball well and ran exceptionally well. He was what we were looking for in a quarterback as someone who is a dual threat."
After Folmar's college years, he also went on to play football in Italy and shared his experiences with Baughman.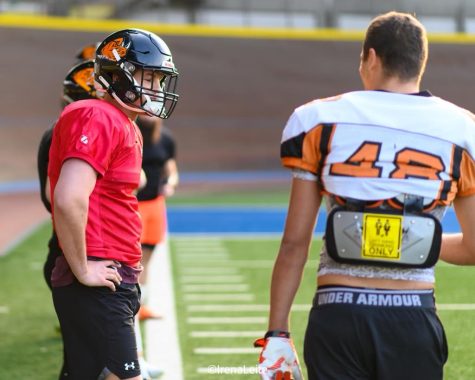 "I told him, 'Man that this is an awesome opportunity at the age that you're at, you don't have a lot of connections and ties that are keeping you here. Go over, it's a great opportunity and great experience,'" Folmar said.
Before Baughman left for Italy, Folmar encouraged Baughman to take every opportunity to teach his teammates the game of American football. While Folmar played football during his time in Italy, he did not have any American coaches and they were learning the game just as much as the players.
"American football is a relatively new game over there," Folmar said. "I said, 'You'll end up coaching players on the team as much as anybody does because of the knowledge you have."
The Rhinos have a rule about how many Americans they can have on the team. It is Baughman and two others.
"Usually what they want is an American quarterback, it's the most important position in football," Folmar said. "If you don't have a quarterback, you're going to struggle to win."
Baughman's contract with the Milano Rhinos is through the end of the season in June. After that, he plans on traveling Europe for the summer. He will sign another contract with a different team in Europe next season.
Leave a Comment
Your donation will support the student journalists of Wadsworth High School. Your contribution will allow us to purchase equipment and cover our annual website hosting costs.