Kavé brings entertainment to Wadsworth High Students
Students at Wadsworth High School are getting their evening entertainment at Kavé, a coffee shop in Barberton.
Kavé is located in the arts and entertainment district of downtown Barberton. It first opened in 2014 as a small coffee shop inside the Nine Muses Art Gallery. Being located in an art gallery, there were always many different displays and exhibits in the building.
@wadsworthbruinMany WHS students are attending the Open Mic Night held on Thursdays at Kave Coffee Bar.
After several years, Nine Muses closed, leaving the space exclusively to Kavé. The art gallery would have a lasting impact on the environment of the coffee shop.
"Once Nine Muses closed and Kavé grew in size, we wanted to keep that artistic spirit and incorporate it into the new Kavé facility," said Ryan Struckel, the General Manager of Kavé.
Kavé was remodeled in 2018 into what it still looks like today. Throughout all the changes, one of the traditions that carried over was Open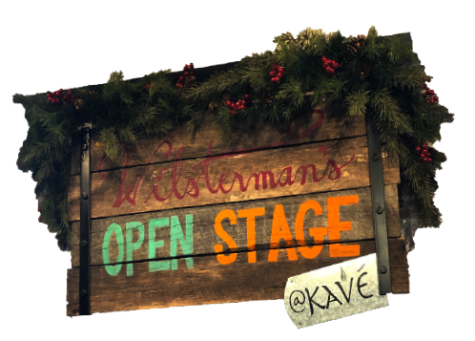 Mic Night. This event is held every Thursday evening from 6-8:30 and gives locals the opportunity to perform live.
"The goal was to host an event, not at a bar where local youth performers could feel comfortable performing in front of a crowd," Struckel said. "We want to make sure that there is a space in the community for people under the age of 21 to grow and explore their talents in a constructive way, and we believe that hosting an Open Mic onstage in a family-friendly establishment is one of the best ways to provide that experience." Erik Schnell, a senior at Wadsworth High School, has taken advantage of this opportunity.
Schnell began participating in Open Mic Night in August of last year. He was introduced to the event by some of his friends from Barberton who were involved in it. As a member of both choir and drama at WHS, Schnell was no stranger to performing in front of a crowd. He soon decided to get involved himself.
"I originally came to watch [my friends] perform and support them, and then found out that I would really like to do that," Schnell said.
Schnell now performs at Kavé most Thursdays. Despite having some nerves in the beginning, he has grown comfortable with Kavé's small, intimate atmosphere and receptive crowd.
"The environment is very welcoming, and people don't really mind if you mess up," Schnell said.
Each of Schnell's performances is around 15 minutes long. This gives him enough time to play two or three songs of his choosing.
"I pick a lot of my favorite songs," Schnell said. "I also try to pick things that the crowd would like, and I take recommendations from them."
Schnell's weekly performances have drawn other WHS students to go to Kavé.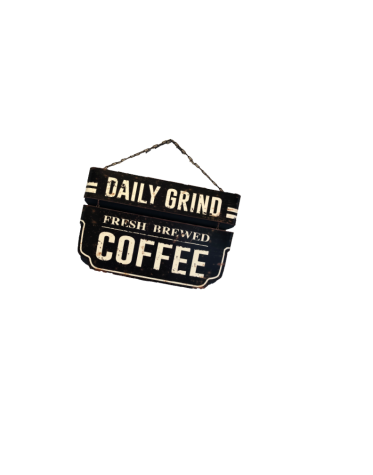 Camryn Henderson, a junior at WHS, is part of a group of students–most of whom are also members of the choir–that attend weekly Open Mic Nights. At these events, they are able to support Schnell and other performers, while also having an opportunity to spend time with friends.
"I started going to Kavé because my friend told me to go, so we went together," Henderson said. "I kept going because I made a bunch of friends, plus the coffee is really good."
Junior Carsyn Derrig also goes to Kavé every Thursday. Like Henderson, she was drawn to the friendly environment of the small coffee shop.
"Everyone is super nice and welcoming, the coffee tastes great, and the live music is so fun!" Derrig said.
Despite its location in Barberton, Kavé has become a go-to spot for WHS students to perform, drink coffee, and hang out with friends.
Leave a Comment
Your donation will support the student journalists of Wadsworth High School. Your contribution will allow us to purchase equipment and cover our annual website hosting costs.