The teacher's voice: Giving a treasured gift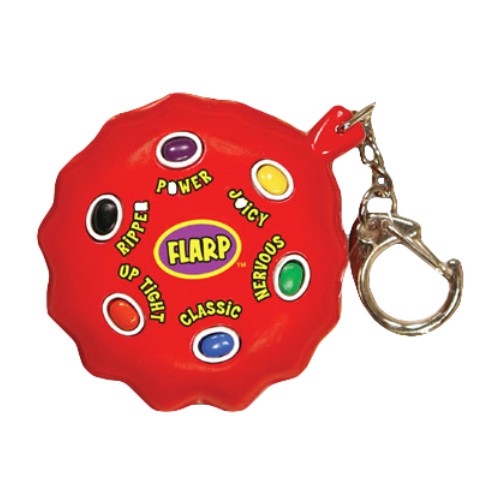 BY MRS. SARAH TRAUSCH
My husband often says that I have the mind of 10 year old boy. It's true. To me, like all 10 year old boys, some things are always funny: mustaches drawn on models in magazines, teeth blacked out with a marker in old yearbooks, and lastly, the oracle of all humor– fart jokes.
Last Christmas, fueled by my own immaturity, I purchased for my sons the FARTBLASTER 2000, a hand-held beauty featuring SIX fart styles. Each noise was epic and pristine and genuine. They were: POWER, RIPPER, UPTIGHT, CLASSIC, NERVOUS, and disgustingly, JUICY.
They loved it, but eventually they moved on to build their new Lego sets. I, however, nestled next to the sparkling tree and crackling fire and let the FARTBLASTER rip long into the afternoon. I mastered several carols using the tone and pitch of the six buttons: Joy to the World, Jingle Bells, and ironically, Silent Night.
In an effort to pull me from my reverie, my husband asked if I'd go to the store for a fresh jug of egg nog. I shoved the blaster into my pocket and drove the snowy distance to Circle K.
I recognized the clerk immediately. Teachers often can't remember former students' names, but we can remember where they sat, their handwriting, and any outstandingly mean –albeit true– comments on their essays. Such was my memory of the clerk. I hate small talk, and I could tell the clerk did not remember me fondly, either. I wanted out of there. I plopped the jug next to the register and leaned into the counter to pull money from my purse.
It was at this very moment that the Christmas stars twinkled, the planets aligned, and from my pocket came a crushing, curdling noise. ALL the FARTBLASTER buttons were pushed at once. Yes, it was as if Beethoven himself had composed a literal SYMPHONY OF FLATULENCE that poured forth from my pocket with tidings of great joy.
Did he hear that?
His quick glance to the register and stifled smirk betrayed him, and I knew he had.
I didn't know what to do. The only thing WORSE than uttering "excuse me" would to be to actually pull out the device and reveal that I carried a FARTBLASTER 2000 in my pocket, like an immature ten-year-old boy .
My embarrassment was wild and raw. I never thought I'd recover. But then, grace descended, and I remembered that it was Christmas. Christmas is about giving. So in the end, I chose to say nothing and offer my pink-faced shame as a gift he could treasure. I knew he would.
He handed me the receipt; I bashfully mustered, "Merry Christmas!", and I pushed out the door into the cold, glittering night.
Your donation will support the student journalists of Wadsworth High School. Your contribution will allow us to purchase equipment and cover our annual website hosting costs.