Freshman breaks Wadsworth swim record
BY HAYLEE JOY
Madelyn Schnelzer, a freshman at Wadsworth High School, broke a swimming record for the school's team on December 30, 2020. The record that she broke was the 100 Butterfly.
Schnelzer has been swimming for eight years now. Two of those years were spent at the YMCA when she was younger, and the other six have been spent with USA Club, her team being Copley Water Warriors.
The previous record holder was Hannah Berlin in 2019, whose time for the 100 Butterfly was a 1:01.22. Schnelzer broke that record with a time of 1:01.11. She shared that her and Berlin have actually been friends for a few years now, and that Berlin has been a motivation and inspiration for her success.
"Hannah and I were actually friends through Club," Schnelzer said. "I can remember her telling me about the record in seventh grade which I believe my time was around 1:01.50. After she broke it, she was very excited and told me that I had to break it, which meant a lot especially coming from a senior."
She shared that there are many people who have supported her throughout the years and helped her get to where she is now. Her coaches and family are huge factors of her success.
"My parents and my older brother got me to practice every day, my club coach was always pushing me to do my best and knowing what I was capable of even if I didn't think I was," Schnelzer said.
Although she has only had her high school coaches for a short period of time, Schnelzer said that they have been a tremendous help by talking about goals for her and how she can accomplish them. Apart from coaches and family, her teammates have also pushed her to be the best that she can be. She shared that her teammates on both her school and club team have been very supportive.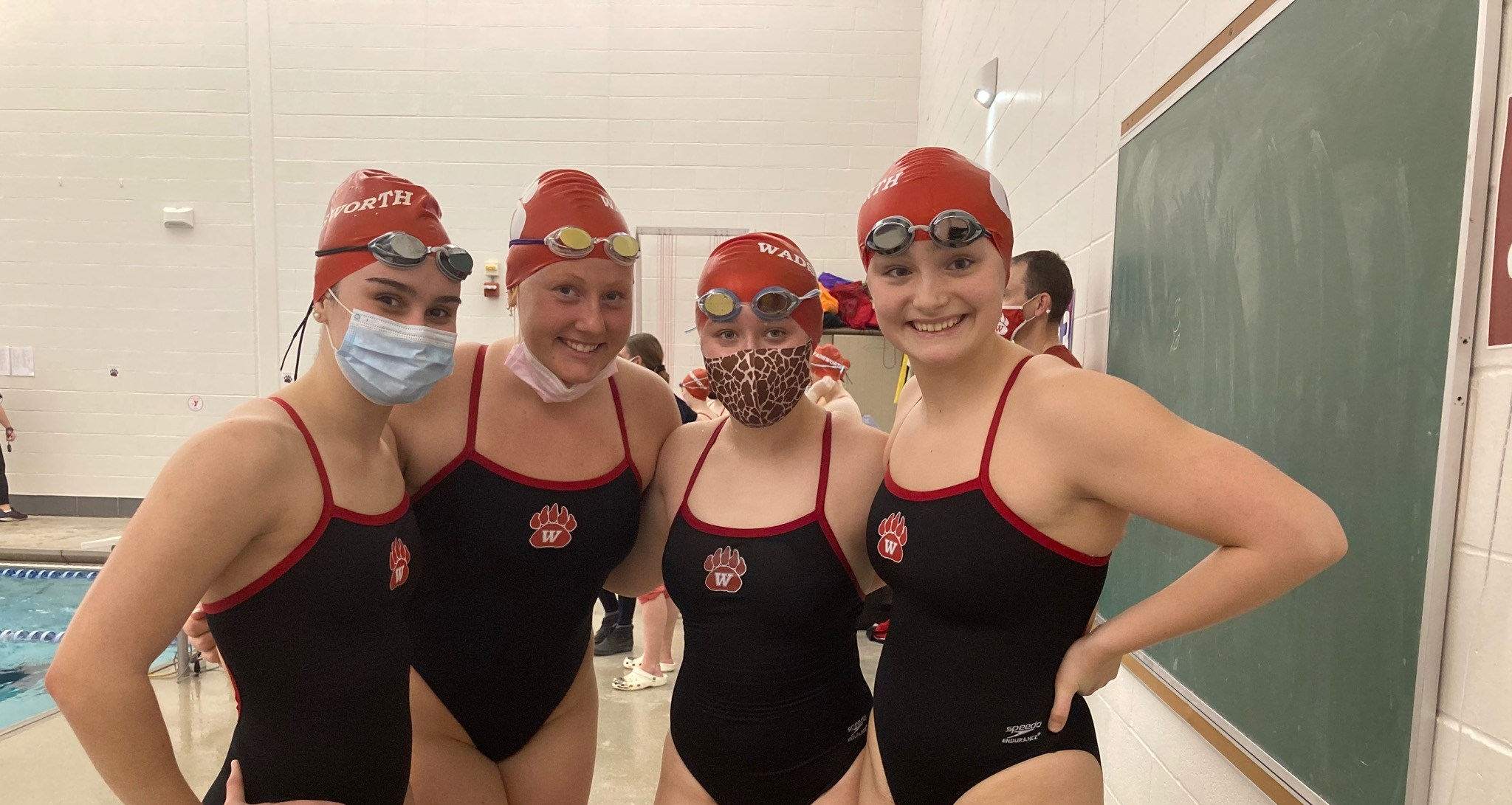 "My teammates at Copley and Wadsworth who are always there cheering me on, especially Annalisa Lobello who would come to big meets with me just to cheer me on, waking up at 5 a.m. on a weekend," said Schnelzer.
Lobello, a sophomore swimmer, has been by her side for many years now.
"I wasn't there in person to see Maddy break the record but I have been swimming with her for years and she's probably the hardest worker I've ever met," she said. "It's really awesome as her teammate to get a front row seat to see all of her hard work pay off. She has accomplished so much and it's only her freshman year, so I am really excited to see what the future holds for her these next few years."
Emma Larj, a senior on the swim team, also had some encouraging words.
"I am so proud of Maddy breaking the record as a freshman," Larj said. "She has such a bright future ahead of her."
Those people may have helped her be the athlete that she is, but a lot of it has to do with mentality. Consistency is a priority for her.
"I show up to every practice, try to push myself to make faster sendoffs, and have a positive attitude," Schnelzer said.
Leave a Comment
Your donation will support the student journalists of Wadsworth High School. Your contribution will allow us to purchase equipment and cover our annual website hosting costs.