BY ADAM DARWICH
At roughly 10:00 PM, the last whistle blew and your Wadsworth Grizzlies took home their first victory of the season. The initial quarter was very competitive with the two teams trading touchdowns, ending the quarter with a score of 14-6. Eventually, the Grizzlies took control as the defense continually held the Falcons' offense back. Taking advantage of a stout defensive showing, Joey Baughman, senior captain, led the offense to 49 points submitting a stat line of 20-29 for pass completion, 350 scrimmage yards, and four touchdowns.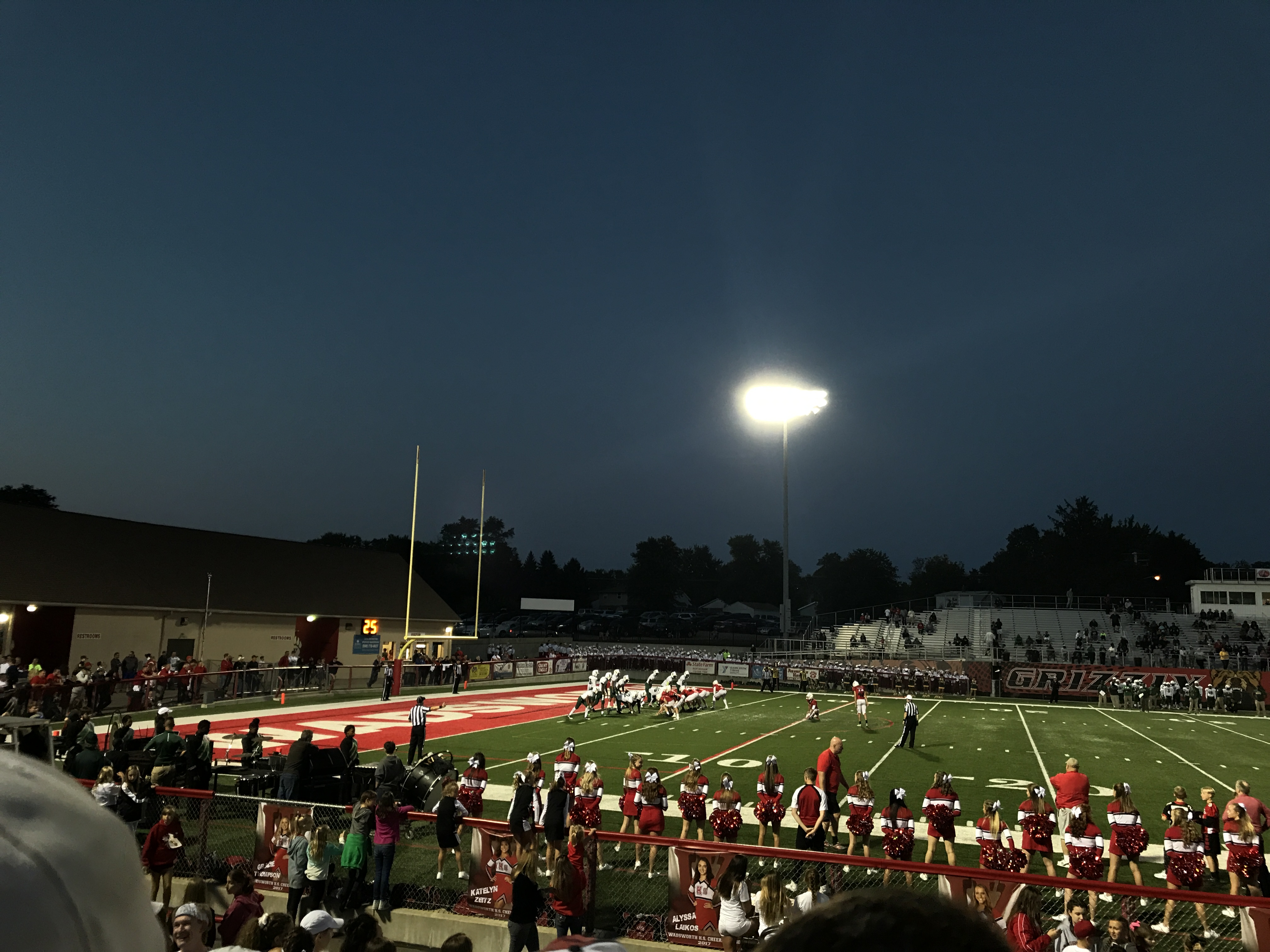 "I thought the defense did a really good job at making a short field for our offense," said Coach Todd. The Grizzlies' defense scored the last touchdown when Teon Pickett, a defensive linemen, took a fumble recovery back to the end zone.
Other key contributors were Mitchell Blackburn, 12, who had six catches for 140 yards and 4 touchdowns, and Christian Szalay, 12, with 10 catches and 111 yards.
With an exciting offense and a determined defense, Coach Todd reaffirmed the belief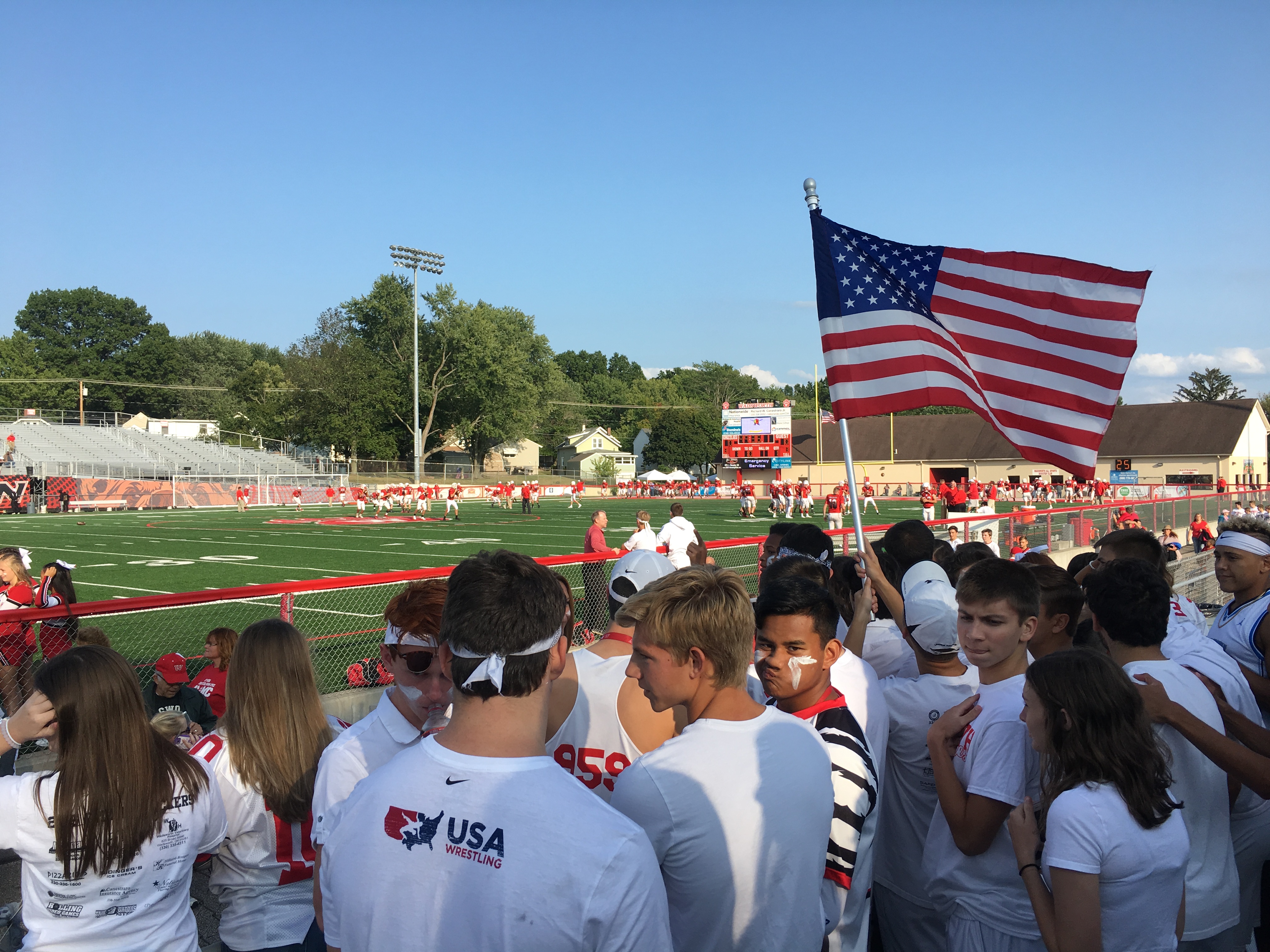 that a good football team is on the school's hands, "if we keep working hard every single day and keep an eye on our goals, we have the chance to be a pretty good football team."
A large student section supported the team throughout the entire game.
The Grizzlies look to find success again at Art Wright Stadium against the Wooster Generals this Friday night. The theme for the student section is Support the Troops.