Chris Steele competes in bowling states
BY JAKE LOGUIDICE
Freshman Chris Steele became the first bowler in school history to go to states. On March 11th, 2017, Steele made his first appearance at the OHSAA state tournament.
Steele is a very dedicated bowler, but he went to states with a chip on his shoulder.
"I've been bowling since I was three and I've always wanted to go to state. I think I got a bigger motivation because everyone said that bowling is not a real sport so I tried to prove them wrong," said Steele.
Steele certainly has a mindset that he wants to prove people wrong about the sport of bowling.
Steele bowled a 171, 200, and a 204 at states. He said it was rough, but he managed to finish in 45th place out of 207 bowlers.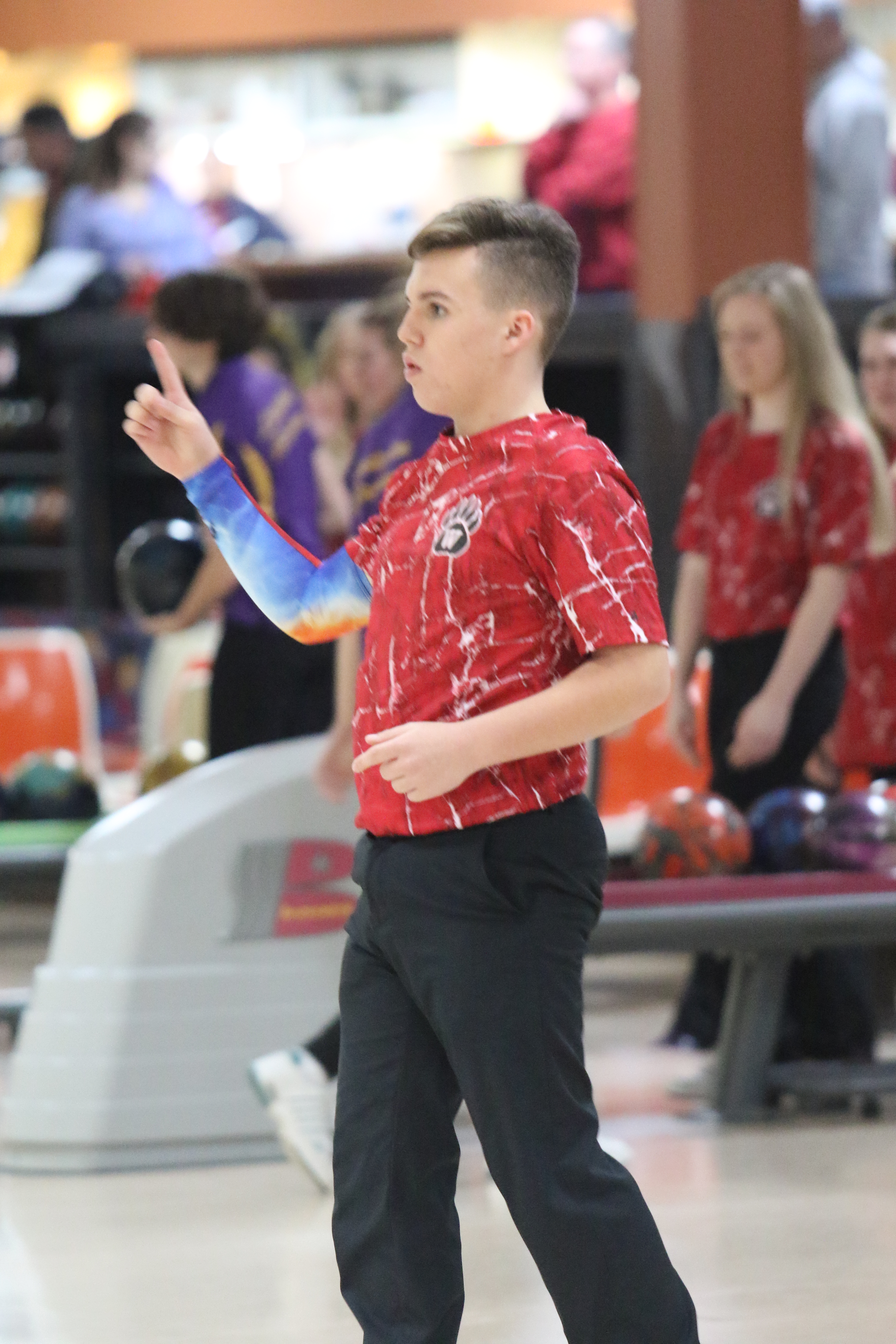 This led him to finish with a 575 series and an opportunity at a top spot because of his performance in the tournament.
Steele's performance did however get him in the top 25% of all the individual bowlers in the state. It also got him a few awards such as the Suburban League honorable mention and the Medina Gazette MVP.
In states, Steele proved that he is a top competitor in what is only his freshman year. By his senior year, Steele says he wants to sign to a college such as Muskingum University or The Ohio State University to pursue his bowling career.
High school bowling has shown to be an upcoming sport lately. The 2017 OHSAA State Tournament had a huge tournament with many teams competing. However, Steele is used to this kind of pressure,
"I've already started bowling in junior pro tournaments but I eventually want to go on to the adult pro tour (PBA)," said Steele.
He certainly has a lot of goals for his future in bowling and they start next season.
Steele says he thinks that the boys bowling team will return to state and do much better than they did this year. Individually, Steele is working hard to improve his game for  next year.
He plans to get better before next season, his sophomore year, and advance to the postseason once again. Steele aspires to advance further and do better than he did last year.
Steele's coach, George Steele, has a lot of confidence about the upcoming seasons for the bowling team. Their performance next season is a product of their state appearance this last season.
"I would like to see our team grow into one of the state's strongest programs," Steele said.
The attitude towards next season appears to be hopeful for the Grizzlies. The coaches and players share the same mindset when it comes to the goal for next season.
"I would like to see a State Championship brought to Wadsworth from the boys and girls teams," said Steele.
The future of Wadsworth bowling may contain more State appearances. The bowling team, including Chris Steele, are hopeful for the future.
"Next season we are going bigger and I would like to see us do better in States," says Steele.
But for now, Steele is trying to improve his match scores to prepare for next season.
Steele also plays soccer for the high school team in the fall season. He is a multi-sport athlete but finds a tremendous amount of fulfillment from performing well in bowling.
Leave a Comment
Your donation will support the student journalists of Wadsworth High School. Your contribution will allow us to purchase equipment and cover our annual website hosting costs.