Mental health during a global crisis
OPINION BY BRIANNA BECERRA
In only two weeks, the whole world as I knew it came crashing down. The things that were meant to be set in stone are now drowned in question marks, as no one knows exactly what agenda this virus has.
This uncertainty has been impossible for me to grip onto, and it feels like COVID-19 is stealing bits of my sanity with each passing day. A majority of the conversation is focused on physical health, but it seems that many have neglected that this pandemic is a mental health concern as well.
Not only has this virus put a damper on my high school experience, but it has also created a whole new brand of fear that I have never experienced before. My doctor prescribed me an inhaler two weeks ago, telling me that it would be a good idea to be prepared if I contract COVID-19. I have had asthma my whole life, but it is only a concern when I am sick. Since COVID-19 attacks the lungs, it will cause my asthma to flare up. I have not yet been able to cope with the reality of this situation, as contracting this virus is a serious threat for my health.
I had grand plans to visit universities in Illinois, Missouri and New York in the next few months, but this is no longer an option. This has left me feeling even more uncertain about the future, as I will have to continue to wrestle with the anxiety that comes with selecting the perfect college. I can research universities all day long, but nothing is comparable to the feeling of setting foot on the actual campus.
The vacations I was looking forward to have been cancelled, rescheduled or are swimming in the neverending pool of "maybe it will be over by then". Traveling is one of the most calming things for me, as I will never grow tired of seeing what the world outside of Wadsworth has to offer. The loss of these opportunities is only adding on to the already heaping pile of worries that have been dug up due to COVID-19.
I know that I still have another year of high school left, but losing these precious upperclassmen experiences is wearing me down. I would never have imagined that I would be so saddened to leave my teachers for a month, but I struggled to hold in the tears as I walked out of the high school on March 13. This year has been symbolic for me and my personal and academic growth. It felt like I was finally going down the hill of the rollercoaster with my hands in the air, but everything came to an abrupt stop.
I have never been shy about discussing mental health, as I feel that openness is a step in the right direction. If I am being completely honest, I am an absolute ball of anxiety. Uncertainty is a major component to my anxiety, and the coronavirus is the definition of uncertainty. I know that shutting everything down is the right decision to prevent the virus from spreading, but it has deteriorated my mental health in a way that I had never expected.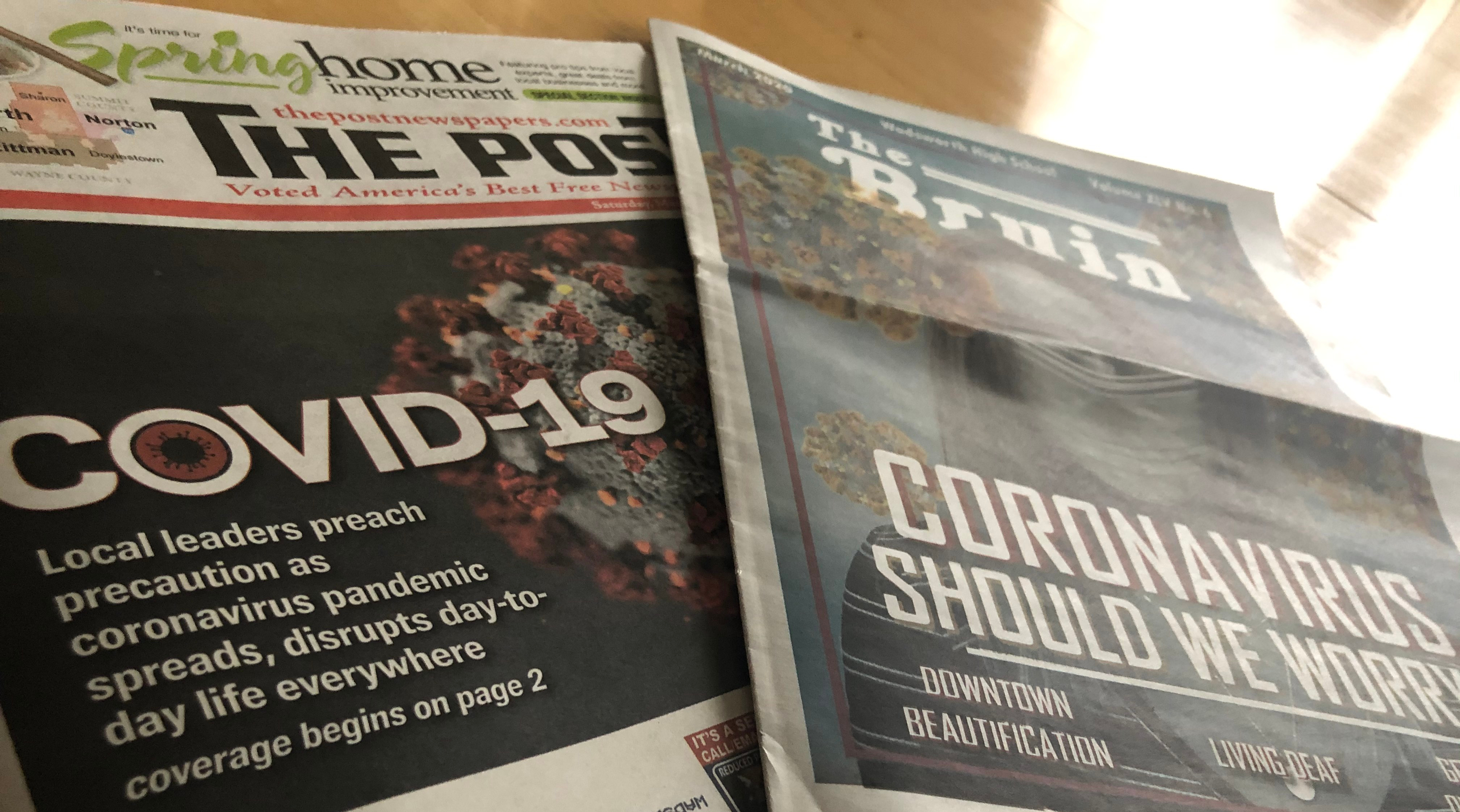 This may sound childish, but I love the zoo. I have always found so much joy in seeing the exotic animals, as it provides a sort of escape from reality. But oh, how the tables have turned. I have become a zoo animal locked in the cage that is my house, and the coronavirus is tapping the glass, watching me squirm.
I feel like hiding under my bed until all of this is over. Facing the ugly reality of the coronavirus is something that I have struggled to do, as I do not even want to imagine losing someone I love to this virus.
But the world is still turning. The sun still rises every morning. These things are guarantees, and I have held on to them for dear life. It seems like they are the only guarantees left in my search for stability.
The only way to battle this anxiety is to talk about it.
The world may be in a panic because of a global epidemic, but that does not mean that mental health is put on the back burner. The coronavirus has been a lesson for me. As cliche as it sounds, it has taught me to value everyone and everything, as I will never know when these things or people will be taken from me.
Leave a Comment
Your donation will support the student journalists of Wadsworth High School. Your contribution will allow us to purchase equipment and cover our annual website hosting costs.