Wadsworth High Students Win Awards for Business Plans
Freshman Carissa Napier and senior Sydney Friedt attended the Believe in Ohio State Business Plan Competition held at Kent State University on April 29. Both students were awarded scholarships for their business plans. 
Napier won a $1,000 scholarship for designing a product that removes the glue residue left on plastic when a sticker is removed. Her creation was inspired by a personal experience. 
"I was doing my dad's dishes," Napier said. "My little sister has sensory issues with the sticky glue on the bottom [of the dishes], and she was complaining about it. I thought, 'I have a project coming up. Why don't I use this?'" 
Friedt also won a scholarship for her plan for a plant pot that can be controlled by an app.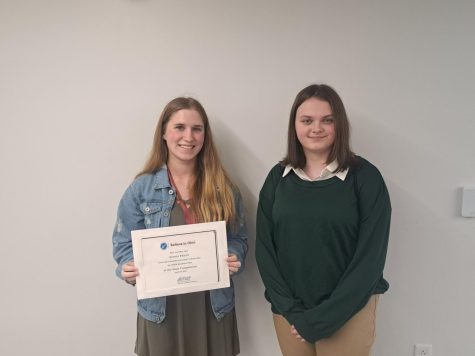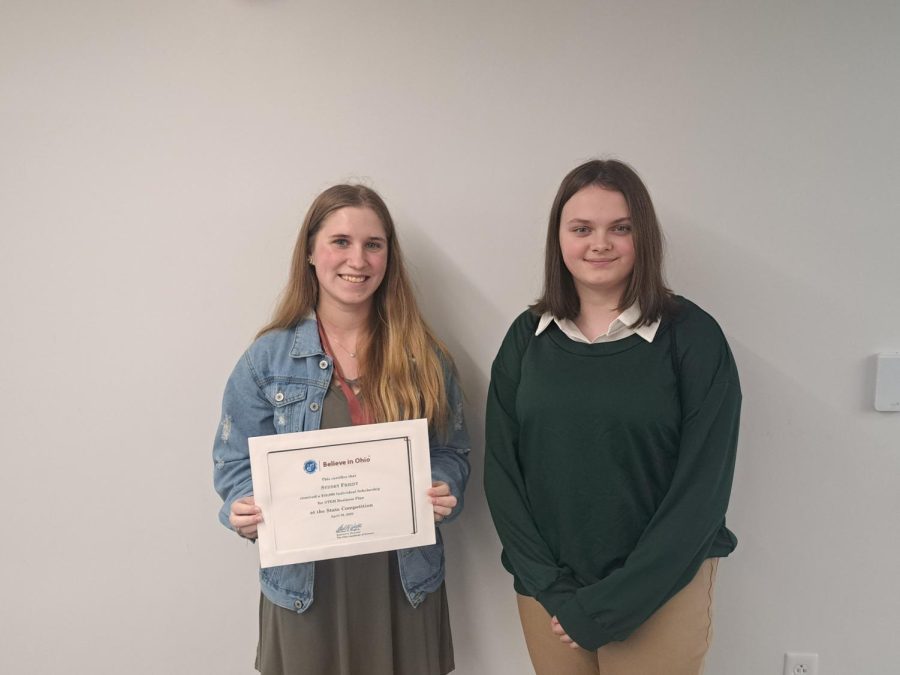 "My business plan focused on the creation of a self-watering plant pot that connects to your phone with an app that has all different types of plants on it," Friedt said. "This allows the app to tell the planter when and how much water to deliver over the plant."
Like Napier, Friedt designed a product aimed at solving a relevant problem in her life. 
"I struggle to keep any and all plants alive on my own, so I thought up the self-watering pot," Friedt said. 
Napier and Friedt created their business plans in Mr. Kaufman's Business Entrepreneurship class this year, beginning in early February. Over the next few weeks, the students stayed on track with their plans by writing "milepost" papers, which each focused on a different aspect of the plans, including financial issues and making a prototype. 
After finishing their plans, Napier and Friedt submitted them to a competition. They first had to advance through a preliminary competition in order to go on to the state competition. After qualifying for State, they were guaranteed at least a $1,000 scholarship–but could potentially win more. 
As a freshman, Napier considered qualifying for the state competition to be a significant accomplishment in itself. 
"I was really excited," Napier said. "I didn't think that my project would go that far."
Friedt felt a similar sense of surprise and excitement to have qualified. However, she soon learned that she had not only made it to the event but had won the top scholarship available. 
"I was very shocked," Friedt said. "I was already surprised to be there in general, so when they called my name for the $10,000 [scholarship] I didn't really believe it, especially not in the room filled with kids who go to STEM schools and had more intricate ideas than my planter."
In college, Friedt plans to pursue either a minor or double major in marketing to go along with her major in journalism. Creating this business plan has helped her develop skills that will be necessary for her future career.
"I would say that this experience has helped me understand and grasp how to write on the business side of things, which is exactly what I want to do in the future," Friedt said.
Leave a Comment
Your donation will support the student journalists of Wadsworth High School. Your contribution will allow us to purchase equipment and cover our annual website hosting costs.