BY STANLEY BINGHAM
With Kawhi Leonard's buzzer-beater over the Philadelphia 76ers in Game 7, the Eastern and Western Conference Finals have officially been set. The Giannis Antetokounmpo-led Milwaukee Bucks face off against the Toronto Raptors and the Golden State Warriors, without Kevin Durant for the foreseeable future, will take on a guard heavy, high scoring Portland Trail Blazers team.
The juggernaut which is the Buck's offense ran through the rest of the league in the regular season, racking up 60 wins. They then swept the Detroit Pistons and beat Kyrie Irving and the Boston Celtics in five games to finish out the second round. Milwaukee has employed an offensive philosophy first used by LeBron-centered Cleveland Cavaliers teams. The Bucks have surrounded Antetokounmpo with shooters which opens up driving lanes and creates three point shots. Toronto, on the other hand, took down the Orlando Magic and 76ers. The Raptors use a well balanced attack built around Leonard with other playmakers. While Kawhi carries the scoring load, Kyle Lowry and Pascal Siakam ease the defensive pressure on their star player and force the other teams to have to guard all five positions. This series will most certainly be hotly contested with two of the best players in the league going head to head. Home court advantage will play a role, in Milwaukee's favor in this case, and Toronto must slow down the Bucks offensively while also finding a way to put up points against their stout defense.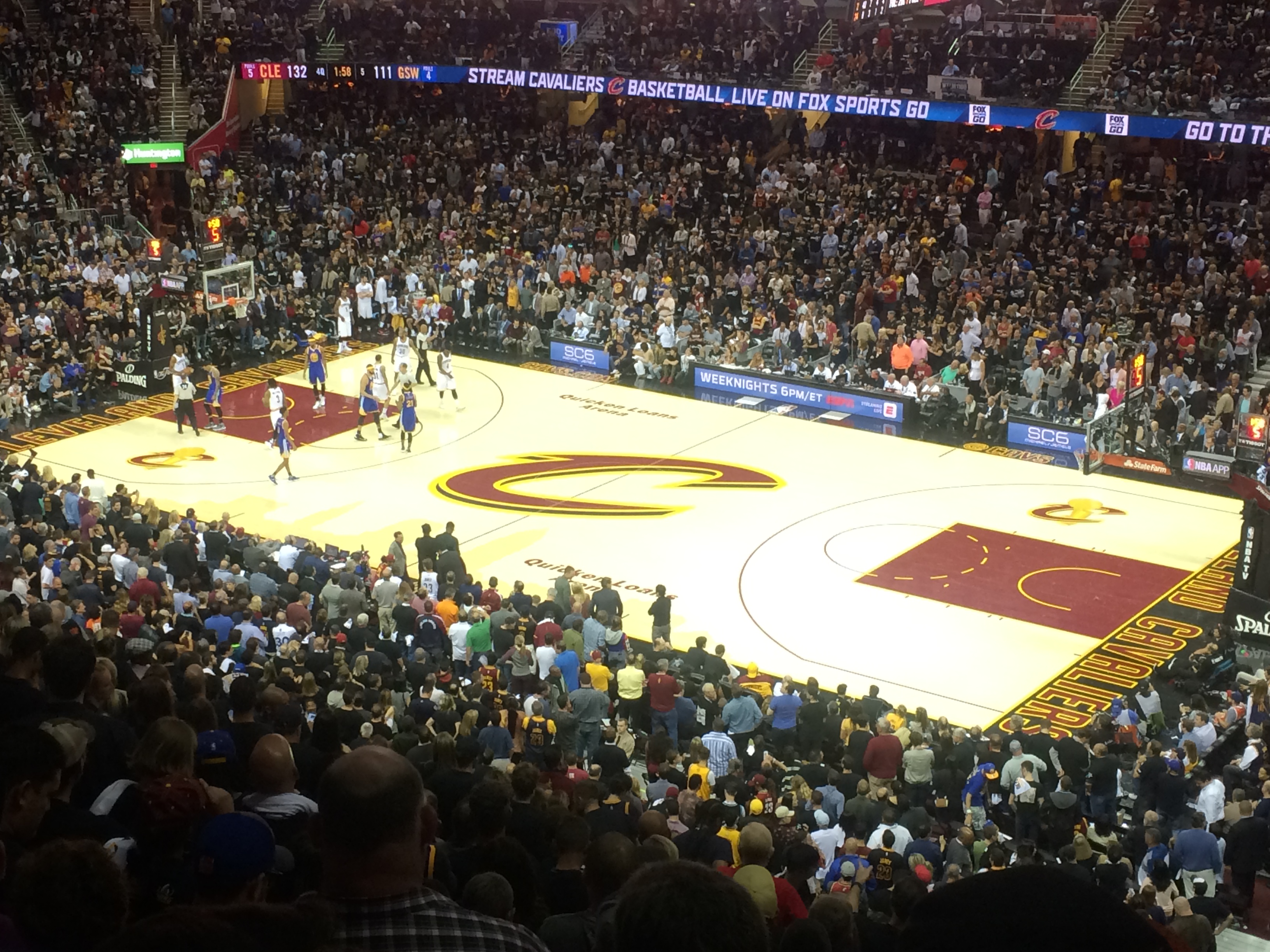 Golden State's otherworldly offense has not been stopped up to this point in the postseason. The lethal combination of lights out shooters in Stephen Curry and Klay Thompson paired with an unguardable Kevin Durant simply stretches opposing defenses too thin. However, KD's strained right calf in Game 5 sidelined him, forcing the Warriors to resort to their style of play from their historic 2016 season which finished off the Rockets in Game 6. Steve Kerr and his coaching staff will be well served to implement the offensive sets and schemes from 2016, which resulted in a 73 win season, for the remainder of the playoffs. Portland prevailed over the Oklahoma City Thunder and Denver Nuggets to reach the conference finals. The Blazers arguably have the best backcourt in the NBA in Damian Lillard and northeast Ohio native CJ McCollum. Offensively, the Blazers have turned solely to isolation basketball after losing Jusuf Nurkic and have been very successful. Lillard, currently averaging 28.4 points per game, trades off 1-on-1 possessions with fellow teammate McCollum, who puts up 25.6 points a game. Both guards regularly dismantle defenders and are collectively a defensive nightmare. In order to dethrone Golden State, Portland's two guards have to exploit Curry and score a massive amount of points to keep pace with the Warriors. Defense will play little to no role in this series and it will turn into a shootout for the ages between all-time great guards.