BY ADAM DARWICH
Over the past weekend, people were put in a state of shock, awe, and downright frenzy as the OHSAA Swimming and Diving State Championships were held in Canton at C.T. Branin Natatorium.
For Wadsworth Swimming fans, their awe began at the start of the season. Elyse Waldow, 10, has been rewriting the record books the whole season and continued her successful sophomore season with an 18th overall finish in the 100 yard breaststroke. Her postseason success began at Sectionals where Waldow won the 100 breaststroke while setting the Medina County record. Then, Waldow took on some of the best swimmers in the Northwest District at Bowling Green University and qualified to swim at State Championships.
Her focus never wavered as Allison Pallija, Wadsworth High School Varsity Swimming and Diving coach, stated, "She has this inner drive. She not afraid to work to be better and you can tell that through the amazing amount of success she's had this year."
At State Championships, her hard work and dedication paid off.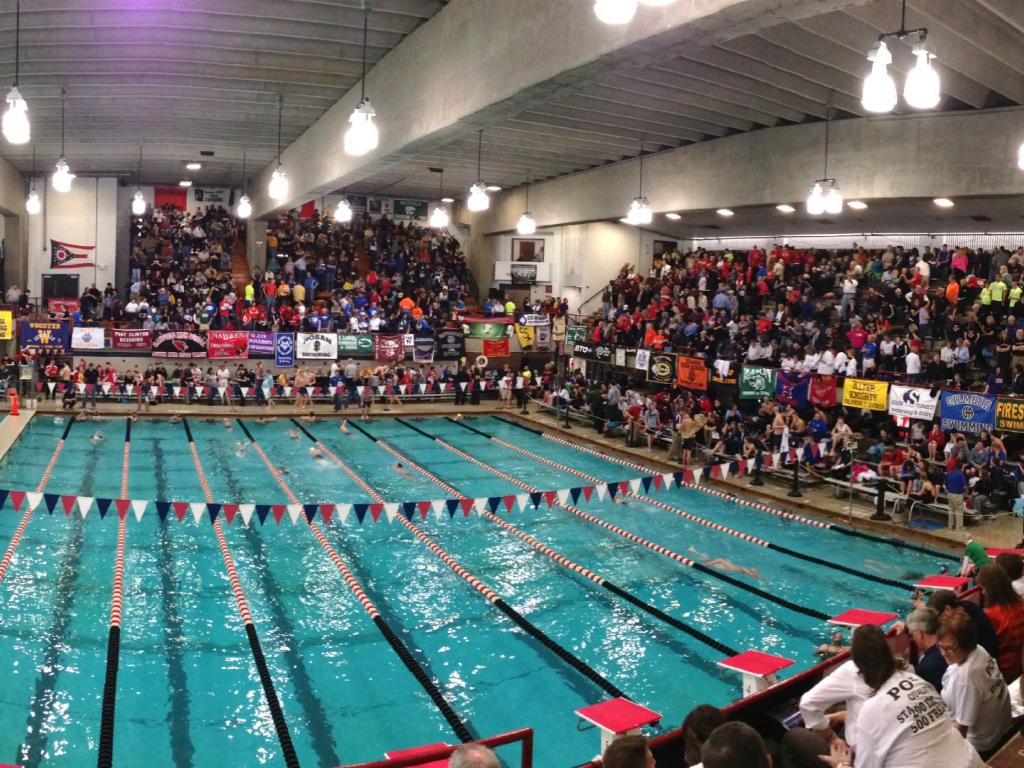 Also competing this weekend at the Diving State Championships was returning State Qualifier Wadsworth junior Gabe Currens. Currens battled a rolled ankle to qualify to States for the second year in a row. His final placing earns him the right to call himself one of the best in the state, as Currens managed to finish 17th overall, this past weekend.
Currens managed to do just more than just compete as he says, "It was a great experience. There were a lot of old and new faces and I made a lot of new friends."
Currens hopes to make another trip to C.T. Branin Natatorium next year and hopes to do better.
"I wouldn't be surprised if he makes another trip next year, he is hard working kid and the sky's the limit for him,"  said Coach Pallijia.