Hassinger Hired as Wadsworth's Hurdles and High Jump Coach
With the spring season approaching track season is in full swing with practices. WHS track team has begun their new season and Drew Hassinger, student-teacher and coach has taken the position of hurdles and high jump coach for this season.
Hassinger first heard of the job while talking to some of the track coaches and found out there was a position open.
"I've had experience with basketball before, the past three years I've coached basketball, this year with the varsity boys here at Wadsworth," Hassinger said.
Hassinger thought he would take this opportunity after hearing a little bit about what this job would entail.
Hassinger ran cross country in high school and although track and cross country are not the same, they go hand in hand. Hassinger is also not completely new to the Wadsworth community, he went to school in Wadsworth until high school. 
"When it comes to teaching, I especially like to broaden my knowledge and I think track offers the opportunity and I think as well track is something that incorporates a lot of students instead of something like basketball that you just have a smaller team," Hassinger said.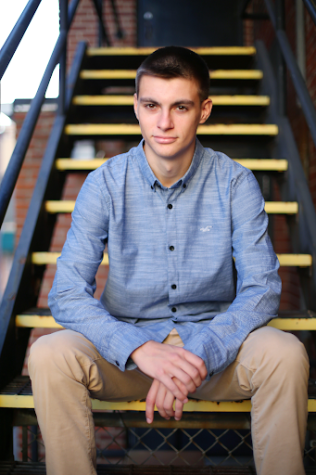 Hassinger has gotten comfortable with a smaller group of students on a team and is interested to see how it is working with a larger group of students. 
"My anticipation with it is kind of working in tandem with the other track coaches," Hassinger said. "Coach Beery is the head coach so I will be following his lead and breaking off with certain runners and jumpers, whatever needs to happen I'm the person that'll fill those roles." 
Hassinger's first practice with the team was February 23 and was not completely sure what to expect because this is a new sport for him to coach. 
"I'm excited to see some growth," Hassinger said. "I'm thinking there might be some people that, especially with something like hurdles, maybe they haven't done it before, and maybe they try it and like it a lot. So hopefully I can see some growth both personally with myself, as a coach, and hopefully, each one of these student-athletes can grow as a person and as an athlete." 
Hassinger will continue to settle into coaching a new sport as the season progresses.
Leave a Comment
Your donation will support the student journalists of Wadsworth High School. Your contribution will allow us to purchase equipment and cover our annual website hosting costs.