Interact Club attends Interaction and forms a district service project
BY KAITLYN SETERA
The Wadsworth High School Interact Club is a student-run organization associated with Rotary and is well known for their charitable acts in putting service above self. This year members of the group drew from the inspiration of others to decide upon a district service project that they would later participate in at the 2018 Interaction Day event.

Interaction was hosted at Tallmadge High School on Saturday, November 3, and gave young students an insight on the many ways that they could give back to the community. Those who attended were able to listen to guest speakers, learn about youth leadership programs, and form a district service project idea with 14 other Interact Clubs from different districts.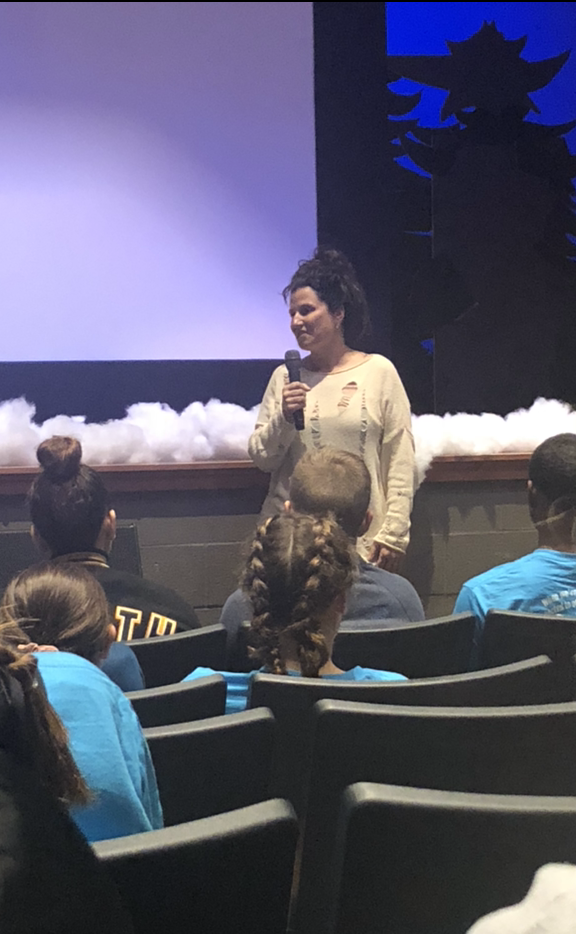 Michele Campbell, executive director of the Lebron James Family Foundation, was one of the many speakers who took the stage that day and answered questions pertaining to the "I Promise" program. She shared her personal experiences with the company and encouraged individuals to allow their passions to guide them in helping out the community in a deep, meaningful way.

"Although it was interesting hearing about the 'I Promise' program, there was another speech that got to me," shares Henning Elsass, 12. " Tallmadge High School's teacher, Mark Horner, had many good things to say. His anecdote about helping a homeless man really stuck out. His son pushed him out of his comfort zone to help this stranger who he had learned to see as family. The message hit close to home because of how often I see it and we should always help others despite how they appear on the outside."

Other speakers included representatives from the Rotary Youth Leadership Awards, the Rotary Youth Exchange program, and Harbor Light Center.

Harbor Light is a safe place that was built by Salvation Army for victims of human trafficking and those who attended Interaction, donated basic needs to provide for the comfort that these people need and often lack. Wadsworth specifically brought in deodorant.

The biggest way in which these clubs contributed to the community though was by forming a district service project. This year students decided that they would specifically help those who are in need in the foster care system. Each school will be assigned products that they need to collect and bring to a future district conference. From there, these selected items and toys will be distributed to foster care children using a buddy-like system.

"I hope from the district project, there is a sense of unity in helping in the foster system," says Shaina Harbaugh, 12. " I hope that everyone involved in the project sees the real reason why people volunteer- to make a difference. Even if it's small, it has the potential to one day help thousands of people."

Leave a Comment
Your donation will support the student journalists of Wadsworth High School. Your contribution will allow us to purchase equipment and cover our annual website hosting costs.