New Mr. WHS Crowned
BY EMILY THOMPSON
Wadsworth High School's annual Mr. WHS fundraiser competition took place on April 18th in the PAC at Wadsworth High School. The fundraiser featured eleven contestants from all four grades at WHS. Sam Hanna, Gabe Currens, Connor Beheydt, Logan Eggleston, Vinnie LaBello, Derek Kraft, Joel Witcherman, Deagan Sloan, Ben Punchiak, Andrew Depero, and Tyler Barnheart.   
The eleven very talented men showed off their special talents in an array of categories to impress the judges and win the coveted crown and sash. The crown and sash was won by senior Connor Beheydt.
This year there were four categories in the competition: formal wear, beachwear, talents, and a questionnaire section.
Malik Wells, 10,  attended the fundraiser with a few of his friends. He enjoyed this years performances and said that there were many unique talents. Wells said that his favorite category was the talent portion of the competition. Specifically, he enjoyed Logan Egleston's, a sophomore at WHS, rap performance. Egleston performed an original rap song for the audience.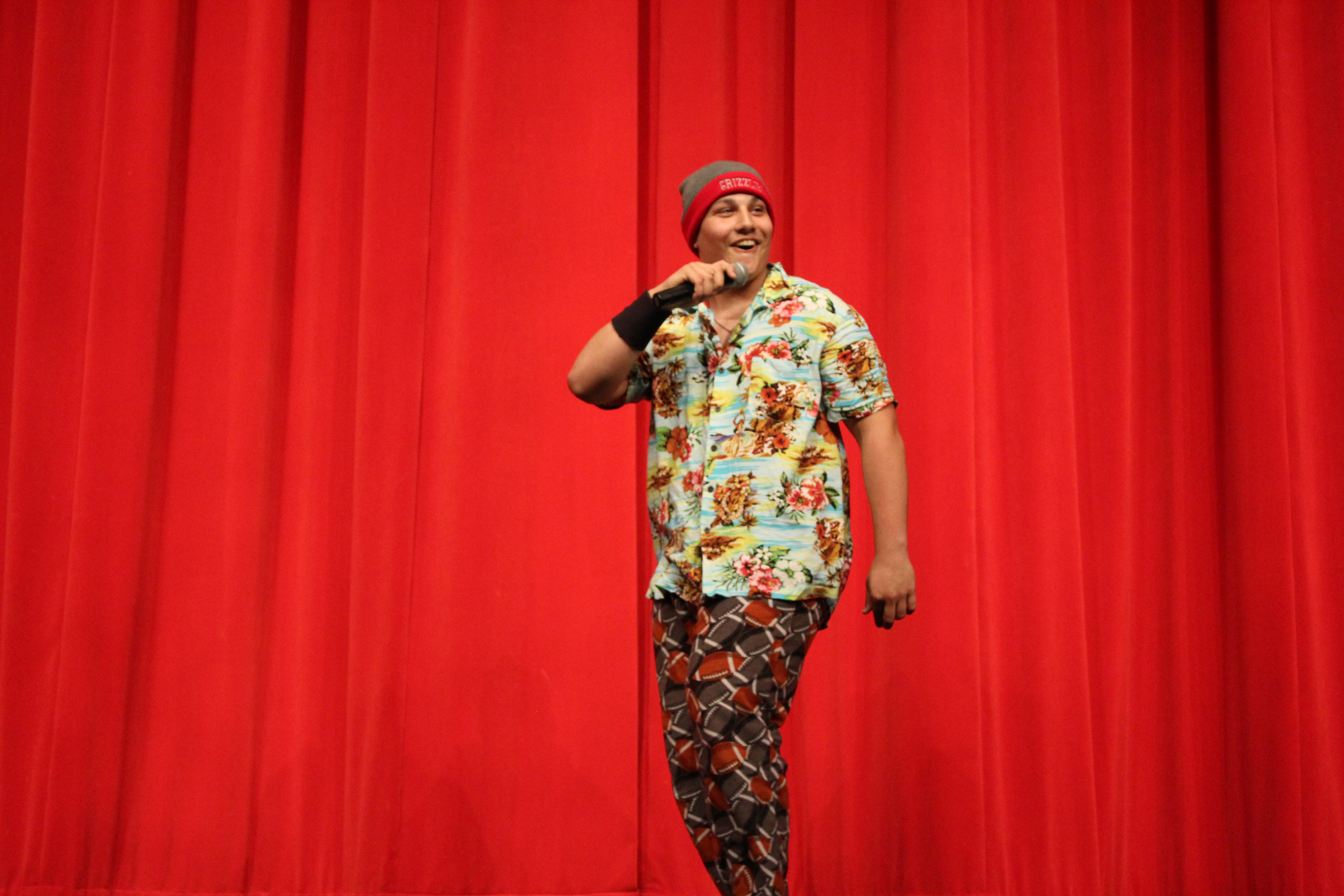 "I feel like his rapping is a very original talent and there has never been anyone like him in previous years of the fundraiser," said Wells.
However, Wells said that he thinks the 2016-2017 fundraiser was more entertaining than this years.
"Last year's competition had more people with more interesting and original talents, this year's contestants seemed like they tried too hard and weren't actually interested in their 'talents'," said Wells.
On a different note, Allie Nixon, 10, enjoyed all the performances. It was her first time attending the fundraiser and said that it was more than she expected it to be.
"Conner's performance with the toaster was my favorite because I never would have imagined someone doing that on stage," Nixon said.
Overall Nixon said she enjoyed all the performances and is excited to attend next years fundraiser.
All the performances were very entertaining and enjoyable to watch. The talent portion of the fundraiser was the most entertaining. Ribbon dancing, rapping, and playing the drums on a toaster were just a few of the wonderful talents displayed by the contestants. My personal favorite was also Logan Egleston's performance. Egleston is very confident when performing, making his music enjoyable to watch and listen too.
Leave a Comment
Your donation will support the student journalists of Wadsworth High School. Your contribution will allow us to purchase equipment and cover our annual website hosting costs.