New clubs spark the interest of students
BY KAITLYN SETERA
Teenagers have very diverse pursuits and passions. WHS' student body is no exception, with each one of our 1.6 thousand students displaying many different interests. Enough students have shown interest in two different subjects that  have grown into fully fledged clubs; Yoga and Veganism.
Yoga Club
The Yoga Club initially started from an idea  Amy Tucker developed and presented to the school. She is a certified instructor who teaches at Yoga Bliss in Akron and Roots Yoga in Wadsworth. Tucker feels as though educating the public about ways to cope with stress is something that needs to be extended to the youth.
"What I love about yoga is the non-competitiveness of it and that it is a completely judgement free zone," says Tucker. "It is a very safe place to strengthen your body and your mind; and in light of all of the violence in school these days, I just feel like yoga needs to come into the schools."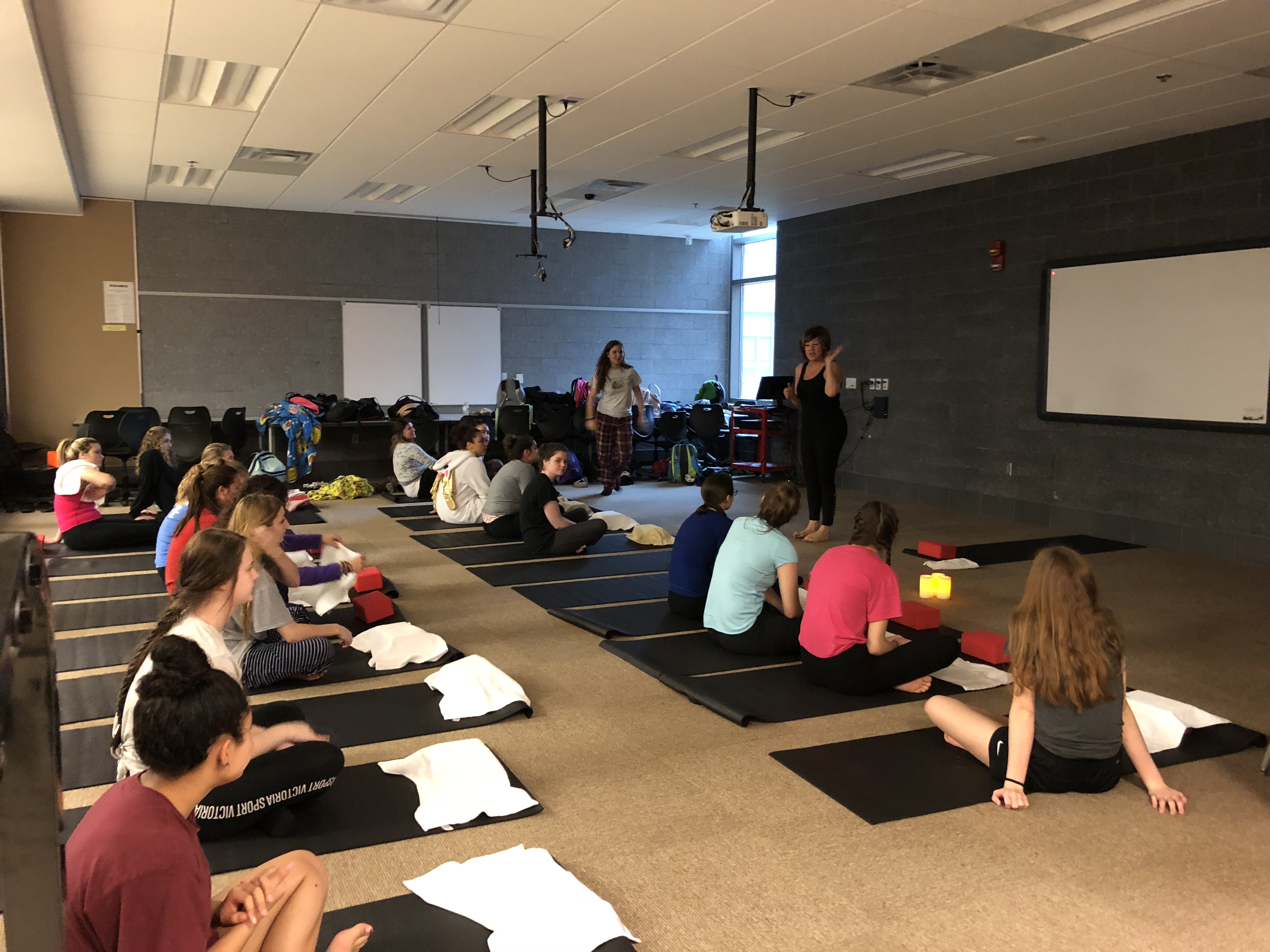 Tucker continues to say that she feels it is necessary for students to learn about ways to release the tension that they may be experiencing, and how to relax through healthy, beneficial means.
The benefits include having a healthy awareness of one's body both mentally and physically, along with creating a positive mind set. With all these points in mind, the school gave Tucker permission to start teaching, and she then proceeded to  raise $1,000 worth of equipment in preparation for the classes.  All of this happened in a matter of three days and shortly after, fliers were posted throughout the halls to promote the club. Students anticipate the potential success of such an activity.
"I would have never thought the school would start a club relating to yoga, but I think it is really interesting and I am looking forward to what the instructor may have to share with us students in the future," Sydney Killinger, 11, states.
Tucker also expresses her excitement and states that it is a privilege for the school to allow her to do this. She says, "I can't wait to share with all of the students that are willing to listen and learn how yoga can influence lives in a positive way."
The Yoga Club holds its meetings every Thursday in the 1300 Extended Learning Lab.
P.E.A.R. 
Another club in which students have been talking about is the People for the Environment and Animal Rights Club (P.E.A.R.).
This club works to promote and educate students on healthy lifestyle choices that they can choose to follow and could make an impact on the world  through their selves.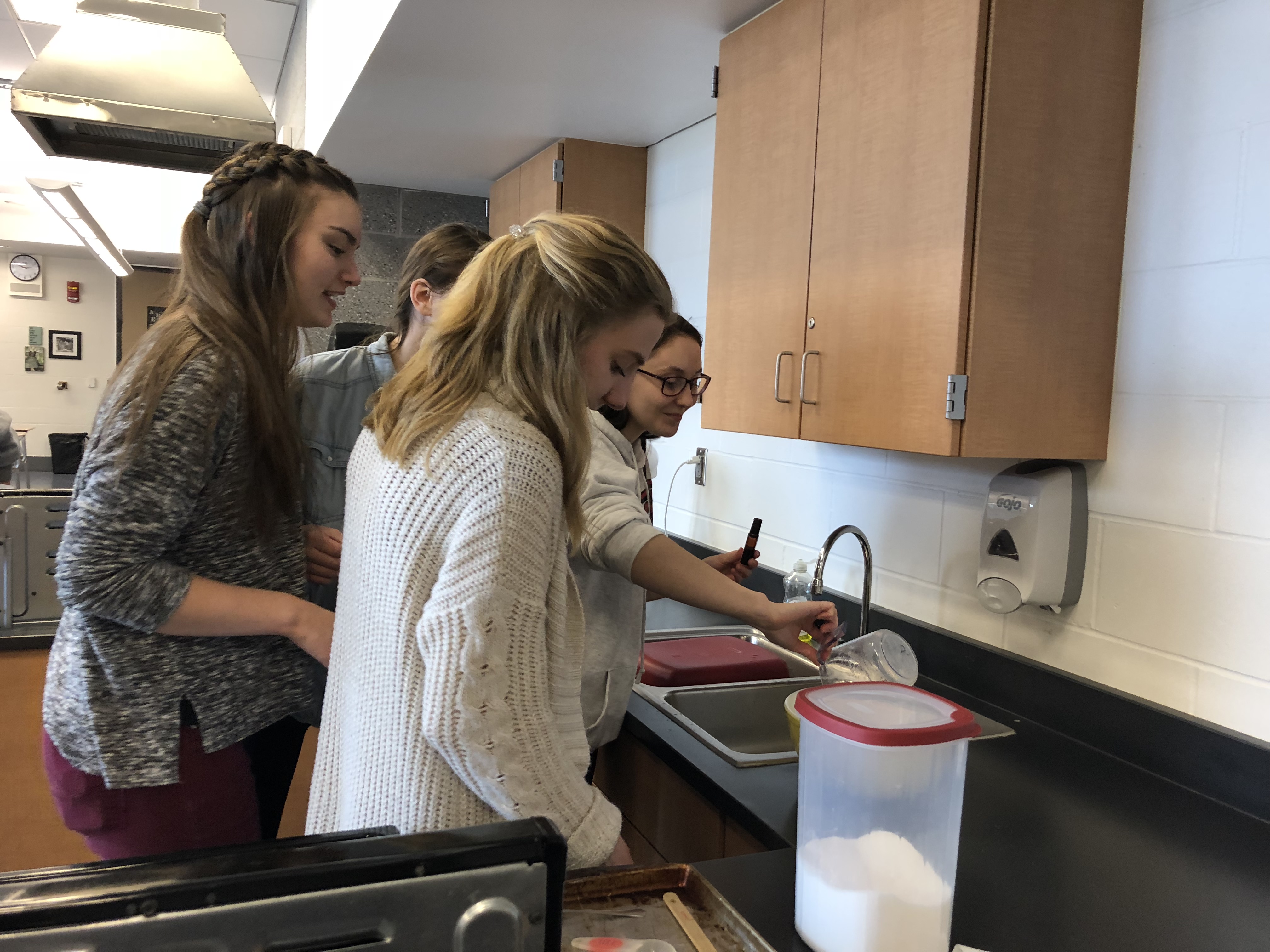 The group got its start when Joie Askew, 11, Gillian Bushi, 10, and Julia Holik, 11 presented their ideas to the administrators of the high school. They wanted these counselors to consider adding a program to the school that would introduce young teens to a concept they were all passionate about. These group of girls participate, believe in and practice veganism, promoting animal rights and raising awareness for the environment.
"I think it is rather interesting what has to be said on the topics that the club and the leaders want to bring forward," says Secilia Ho, 11. "But more importantly, I think it is great that students are given the opportunity to recognize an unfamiliar lifestyle on a whole new level."
Holik adds that there is a type of stereotype associated with vegans that many students use as a reason to avoid P.E.A.R."I think a lot of people just are not willing to learn about what it means to be vegan, or have not put much thought into it. I hope P.E.A.R. changes this and that students will understand," said Holik.
Holik was raised a vegetarian and most recently became a vegan with her mother. The leaders of the club are hoping to incorporate the information in a manner that is educational, fun, and delicious. P.E.A.R. sometimes provides vegan snacks to attendees. The only thing that is asked from the leaders of the club is that those who choose to attend are willing to learn with an open mind. Meetings are held every other Wednesday in room 1407.
Leave a Comment
Your donation will support the student journalists of Wadsworth High School. Your contribution will allow us to purchase equipment and cover our annual website hosting costs.