Wadsworth Matchstick run adds a half-marathon in its third year
BY JACOB MCDERMITT
For the third straight year, the city of Wadsworth, Ohio will have its annual Matchstick run. It is a part of the community's five day celebration known as the Blue Tip Festival. In its first two years, the run has featured a 5k and a 10k race. In 2017, a half-marathon will also be offered for participating runners.
In its first two years, the race has exceeded expectations. It has had over 415 participants over its two year existence. So far, the half-marathon has only built on that success, with more than 200 runners already signed up for the new race.
"This year we added a half-marathon and that's kind of exploded. Right now, we have more than double the number of registrations than we've had in past years. Most community races are gonna have between 200 and 300 runners total. This year we're expecting to have about 700 runners," says John Powell, creator of the Matchstick run and member of the race committee.
However, the half-marathon is not a new idea. It has been in the back of the minds of the race committee from the beginning. However, they wanted to be sure they would get the necessary participation and community support.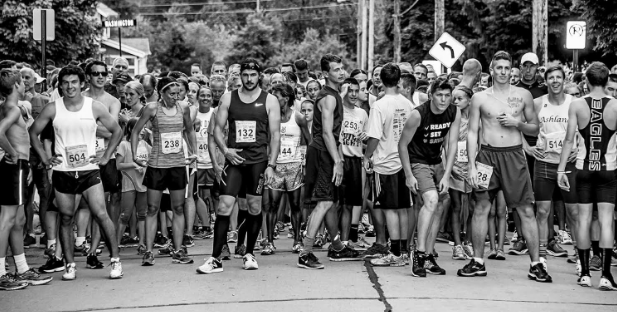 "We actually had [the half-marathon] on our radar the first year. But we wanted to get the race established first with the 5k and 10k. Taking on a half-marathon requires a lot of logistics, a lot of support from the city and the police and volunteers," said Powell.
They expect big things from the new race. They see it not only becoming successful as an individual race, but there is belief that it can become the centerpiece of the whole event. Due to its ability to pull in participants from a much wider range of areas than the other two races, Powell and the committee think it could become that in its first year.
"I think the half-marathon is really going be the center of attention because we're noticing a lot of people registering for that are actually from out of town. There are probably about 20 times as many 5k races as half-marathons, so the competitive runners really have to work hard to find half-marathon races to run. We're bringing in a lot of people from out of town. Being in the month of June, a month where there isn't a lot of half-marathons due to the summer heat, we're providing a good race for northeast Ohio runners," said Powell.
Bringing the excitement of the races to northeast Ohio, and Wadsworth specifically, was what Powell had in mind when he came up with the idea for the Matchstick race. He saw a chance for both families and competitive runners to enjoy themselves, and not only through the race. He thought he could create an environment that would bring people together
"There used to be a matchstick race, years ago, and it kind of went away. I'm a runner and I like the bigger city races. I thought it would be neat to bring a more exciting race to Wadsworth that has a bigger environment to it by being at [Art Wright] stadium, and being under the lights and having a live DJ. All that makes it more exciting for the competitive runners," said Powell.
Races begins under the lights at Art Wright Stadium. This is the home stadium for the local Wadsworth high school football, soccer, and lacrosse teams. The high school is very involved, with many students volunteering or helping out in other ways.
"The school has been very supportive. They've been great to work with. We get a lot of involvement from the high school. They make our course signs. The shop class made our ramps that lead to the football field level. We offer the opportunity to students to volunteer, which would fill their volunteer requirement. We can provide enough hours by them volunteering that night of the race. We encourage any high school students that are interested to volunteer," said Powell.
The races are for both families and competitors, but that is not the only thing that draws people in. Pre-registered runners get a t-shirt and all participants get a Blue Tip ride ticket for the festival. The race is broadcast live on the radio, with the top three finishers in each age group receiving an award. Food at the finish line and a live DJ allow for racers and spectators to enjoy themselves.
In 2017, the third annual Matchstick run will take place on June 23. Registration for all three races (5k, 10k, and half-marathon) cost $29 until June 11, when the price increases.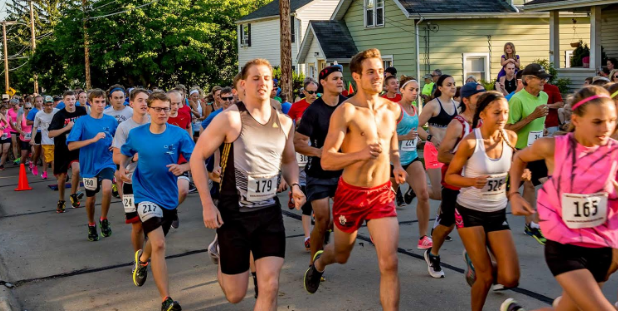 Leave a Comment
Your donation will support the student journalists of Wadsworth High School. Your contribution will allow us to purchase equipment and cover our annual website hosting costs.