Breaking ground on new turf, field house
BY OLIVIA PORPORA
This summer our track will be undergoing a new renovation. They will be putting in a new field house and a new turf around the track. Breaking ground for the new turf will begin on June 1 and will last about three to four weeks.  The field house should start construction in June and be completed sometime in the fall.
"I think that the turf and track needs as much improvement as it can get but I think it is going to be really hard for summer sports teams who use the track everyday. I run cross country and I think that it is going to be difficult to do some of our workouts without the track for a month." said Rachel Osterhouse.
The school has decided to put in the new turf because they believe it is a good choice for the community and can really help the students of our school.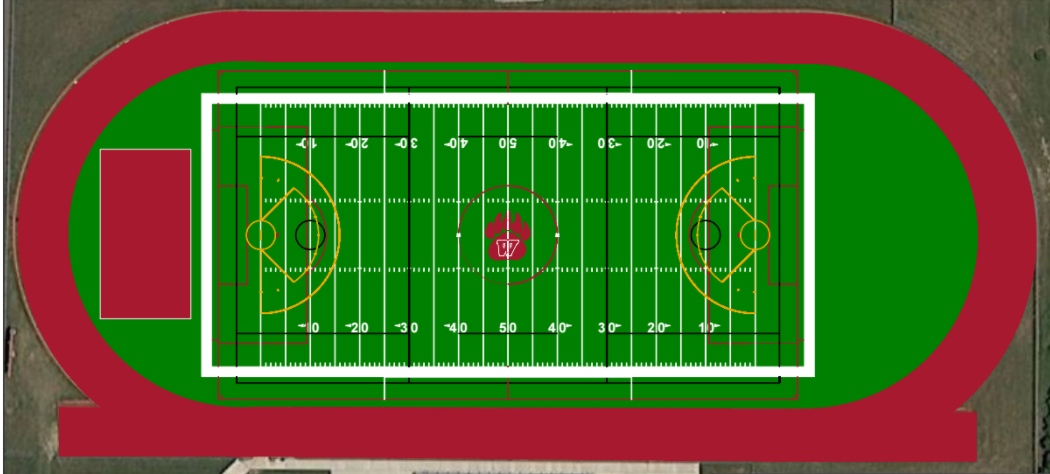 "Putting in this turf will really help the students in the band because they can now practice on the field instead of marching on the concrete. Once the construction is complete, everyone in the community will be able to use the new turf." said Mr. Musgrave.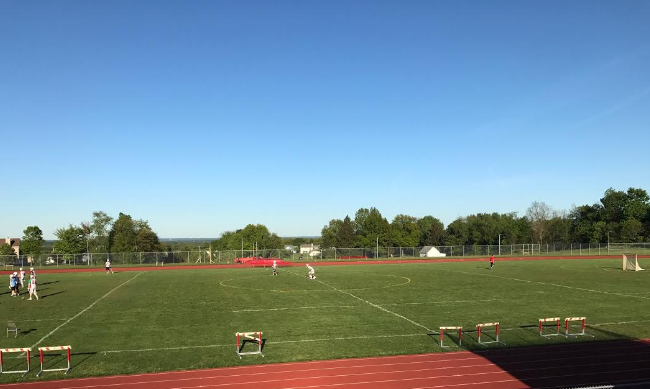 One of the biggest drawbacks for putting in the turf is that in about ten to fifteen years, the turf will have to be replaced with another one. While this is going on, no one will be allowed on the track due to the construction workers and machines.
"I think it's a good idea and will help a lot of people involved in sports in the high school and middle school, but summer sports, like cross country, will be forced to move their practices to somewhere else." said Noah Porter.
The school is also putting in a new field house to go with the new turf. This complex will contain three batting cages, will be twenty feet tall, and will be able to be used by all sports. It will be located near the softball and baseball fields. This field house will be completed sometime in October and will cost about $663,300. The money used to pay for the complex comes from Medina County sales tax money. The Knoch Corporation will begin construction in early June.
"I am really excited about this field house. I am happy that all athletes can use it and I think that it was a really good idea." Alyssa Driss.
Over the next couple of months, the Wadsworth High School campus will be undergoing some huge changes that will help benefit the students and the athletes of our community. With the addition of the field house and the new turf,  Wadsworth High will be looking brand new.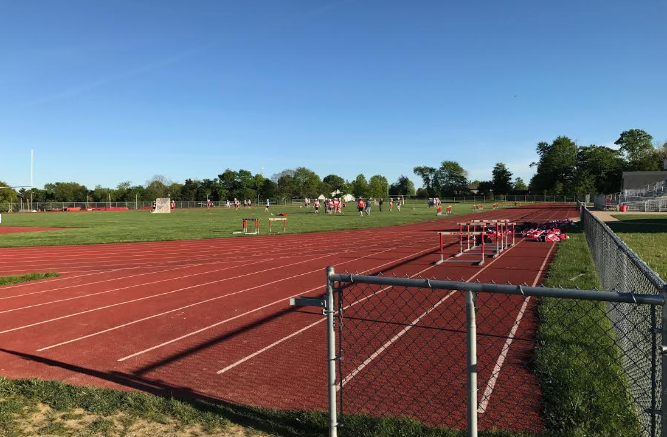 Leave a Comment
Your donation will support the student journalists of Wadsworth High School. Your contribution will allow us to purchase equipment and cover our annual website hosting costs.