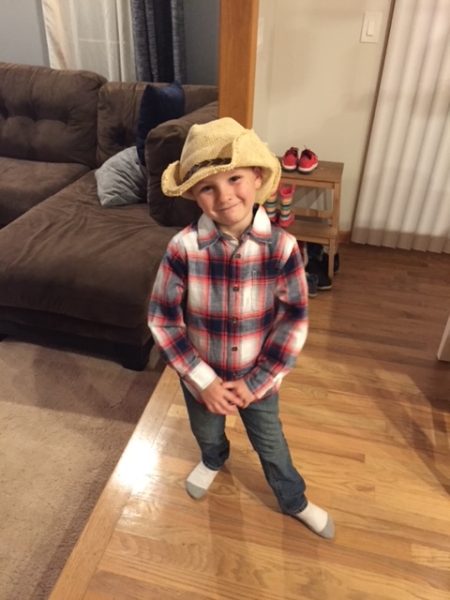 Each year, Wadsworth has the city-wide Trick-Or-Treat on October 31, but in a recent poll, Wadsworth citizens disagree on whether the event should be changed to the weekend before or to keep it on the actual day.
Mr. Chad Bever, an English teacher at Wadsworth High School believes that the idea of having Halloween on the Saturday before is a good idea.
"I appreciate having it on a Saturday because it allows for maybe a get-together before or after at our house," Bever said.
One of the main reasons why parents are concerned about the date change is because of children's safety during the night and on a weekend with other adults out drinking and having parties, potentially harming younger children. Bever does not have a big concern with this.
"Personally I am not worried about my children's safety or the children in our neighborhood," Bever said.
Having the Trick-Or-Treat event on the weekend would also make it much easier for students so that they do not have to worry about getting up for school the following day, or possibly trying to do homework and other assignments the night before.
"I honestly think it's better because really I get to stay out later, I don't have to worry about going to school the next day," said Natalia Vujas, a sophomore at Wadsworth High School.
Vujas does not understand why some people are trying to contradict this decision at all, she believes that there is really no difference between having it on the weekend before or the actual day.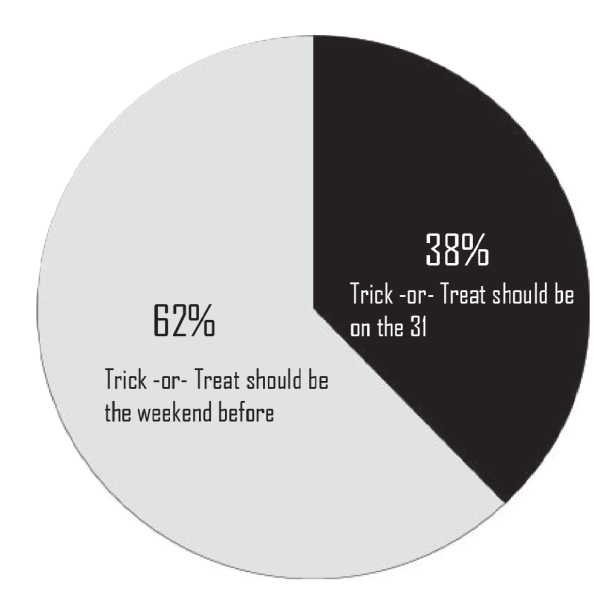 "I think it's the same thing just on a different day," Vujas said.
Vujas said that having the Trick-Or-Treat on a Saturday would allow her to stay out later and have more fun.
"I just honestly think it's better," Vujas said.
Also having the event on the weekend gets rid of the stress of having to prepare for sports activities and games the next morning. In addition, lots of students are also involved in clubs and extracurricular activities, and having the event on a weekday could possibly result in some kids missing out.
" I do think more people would be able to do Saturday over a weeknight because of all of those after-school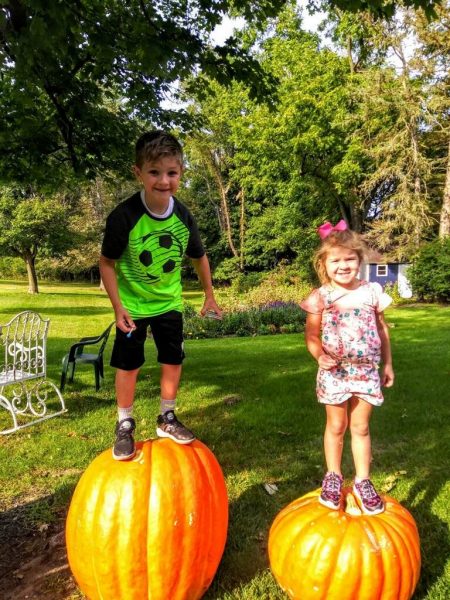 extracurricular activities," Bever said.
Additionally, changing the Trick-Or-Treat date allows more people to enjoy the holiday. Not only can children enjoy the holiday without worrying about school, but adults can spend more time walking from house to house with their children.
Bever said that the Trick-Or-Treat event being on a weekend would allow him and his family to enjoy the experience more while his kids still want to walk with him.
"Whatever day it is, I'm going for as many years as I can because once they quit doing it you don't have that same luxury," Bever said.
Changing the date of the city-wide Trick-Or-Treat to the weekend before Halloween would overall benefit everybody who participates. It would allow for time with families and less time worrying about school or activities the next day.