Wadsworth opens up possibility of 1 to 1 for all students
OPINION BY JAKE LOGUIDICE
A few years ago, both Wadsworth High School and Middle School implemented the BYOD policy that we use now. For the 2019-2020 school year, Wadsworth City Schools is proposing a "1 to 1" policy, which means that every student from middle school and above will receive a personal Google Chromebook to use for their school work.
"The benefit is that we are providing all of them with the ability to do their work in the classroom," said Mr. Moore. "Also, they can take it home and finish their assignment."
The idea behind the 1 to 1 policy and new chromebook additions is to compensate for the use of new online textbooks that WHS is in the process of converting to.
By next year, nearly all of the school's textbooks will be online. So, the Chromebooks will be necessary to access the student's textbooks during school hours.
With this plan, the BYOD policy will become strongly restricted. The theory is that the use of distracting things like texting and Snapchat will become less frequently used. Many students are skeptical about having more limited access to their phones during the school day.
"I am concerned about not being able to use my phone in school," said Haley Bush, 9. "What if I need to contact someone during the school day?"
Even though phone use will be more limited, having a Chromebook computer will compensate for the lack of phone use. Phones will not be necessary except to contact others.
A lot of classrooms are Red Zones anyway, meaning students cannot use their phones, so the classroom setting will not change, except for the fact that every student will have a computer. This could be a great way to enhance the learning environment.
WHS has many teachers who could find this policy useful and many even have lessons that would benefit from having Chromebooks in the classroom.
"The challenge will be that they will have to bring them charged every day," said Mr. Moore. "I think that students can handle this."
Instead of having to make frequent locker trips and carry around heavy textbooks, all will be available together on the chromebook. Also, accessing emails and other important data will be far easier with the personal computers.
However, there are also concerns about the execution from students. Having a computer for every single student in the school seems quite expensive. Many wonder what or who is paying for all this new technology, and if WHS students will be able to make the new chromebooks a priority.
"I just wonder if students are responsible enough to have them," Bush continued. "But it will definitely be easier than carrying a bunch of textbooks around."
Having a personal computer for school could make student lives easier. It could be especially beneficial for students who don't have access to a device at home. They will still need to have WiFi in their homes, but most homes already have it. If they do not, there are many ways the student could have access to the tools they need, such as Google Docs offline.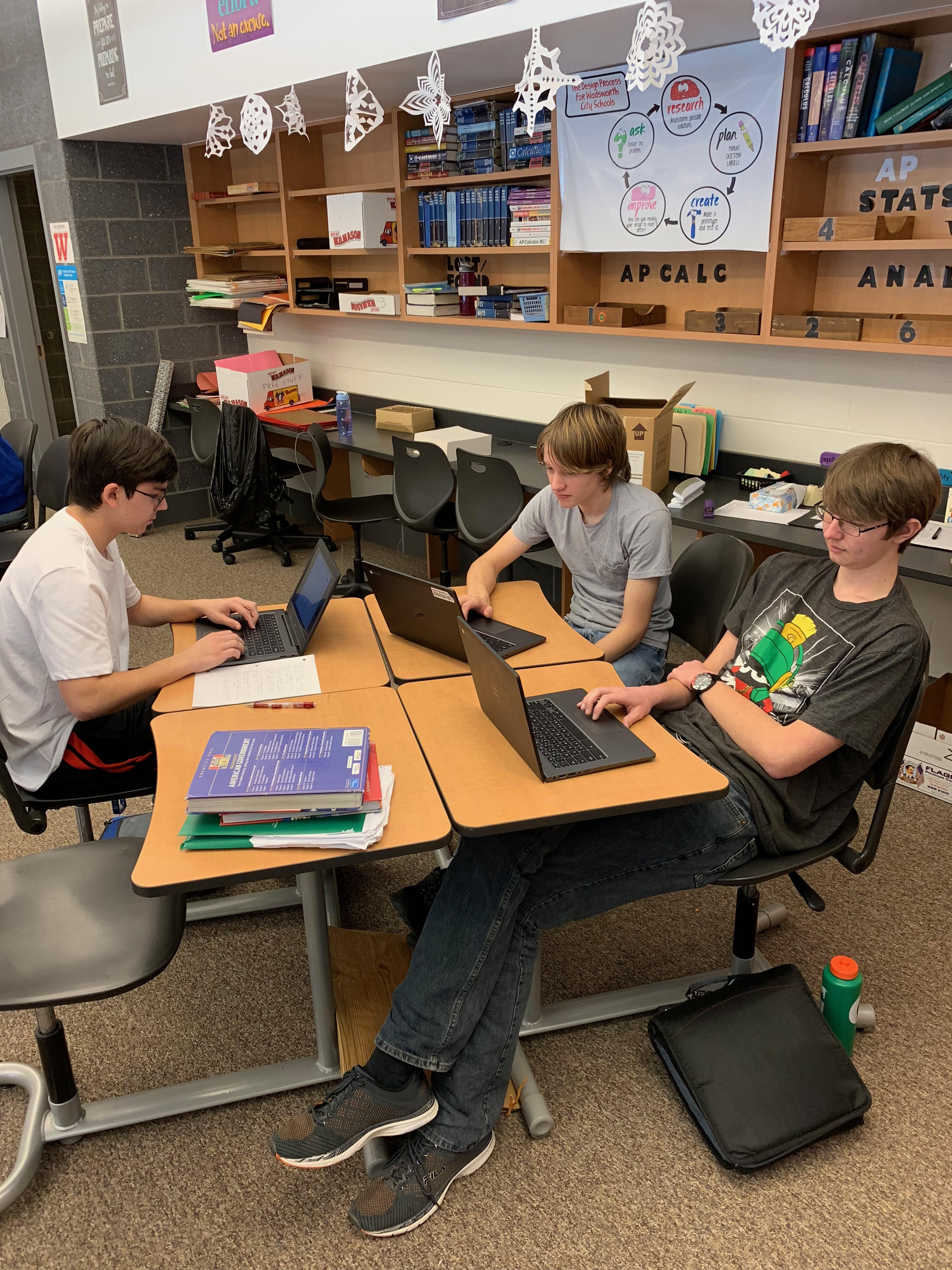 There is also talk about setting up charging stations in the school so students can charge up during school hours.
Teachers could easily integrate more online activities into their lesson plan, which can offer much more fun than normal lessons. Students can also stay more up to date with emails, grades, and tasks that require the use of internet.
"We have talked to a lot of other schools that have gone with the 1 to 1," said Mr. Moore. "From what we have learned, the positives far outweigh the negatives."
The 1 to 1 policy will be proposed to the board this year, and could possibly be implemented for the 2019-2020 school year.
Although there is not an official decision yet, Mr. Moore said that it is probable that the board will accept the proposal because it is a positive step in the future of our education.
This story was printed in February. For more print articles, check out the full issue:
Leave a Comment
Your donation will support the student journalists of Wadsworth High School. Your contribution will allow us to purchase equipment and cover our annual website hosting costs.