Construction of new Tennis Courts wrapping up in Wadsworth
Wadsworth City Schools announced that they were planning to replace and relocate the tennis courts in the fall of 2022 and construction began in the spring of 2023. The courts had issues with water leaking through cracks, causing students to slip and get injured during matches. 
"We had players slipping and sliding and falling all over the courts," said Cara Johnson, a JV tennis coach and teacher at Wadsworth Middle School. 
The tennis players would often have to clean off the courts between matches and during games just to be safe.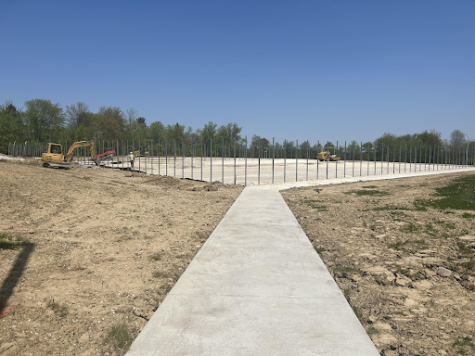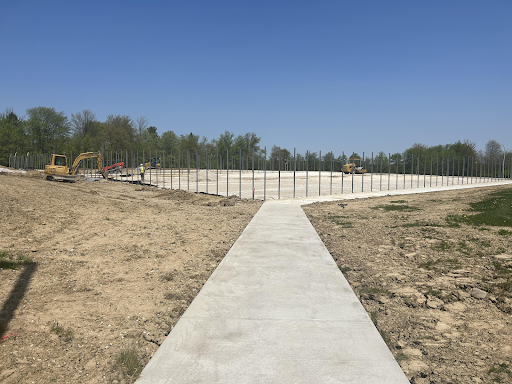 "The old ones [tennis courts]  suck, we had to squeegee them at every point [during a game]," said Laney Ross, a WHS freshman and tennis player. 
The courts have gotten so bad that during the boys spring season, the weather has often determined if they were able to play. 
"It's very different between the girls and the boys season because the girls kind of have nicer weather but with the boys, with the rain and whatnot, the courts are often completely unplayable," Johnson said.
"It's almost embarrassing to have other schools out and say 'I'm sorry our courts are wet, our courts are cracked, we can't play on them today.' That just looks really bad to be honest," Johnson said. 
The students and the coaches are excited to be closer to the courts and not have to worry about other sports going on at the same time
"It was always awful to try and find parking in that high school lot, I'm hoping it's going to be better," Johnson said. 
The courts are still being worked on and should be finished and ready by the end of May.
"I'm super excited for the tennis courts," said Ross. 
With the courts being done by the end of May, that gives the students the summer and upcoming fall to practice and use the courts.
"Both teams are so excited, they can not wait to get new courts," Johnson said.
The old tennis courts were located south of Wadsworth High School, but the new tennis courts will be located to the north of Wadsworth Middle School.
Leave a Comment
Your donation will support the student journalists of Wadsworth High School. Your contribution will allow us to purchase equipment and cover our annual website hosting costs.