Grocery stores change hours amid pandemic
BY JULIA SWAIN
Although it may not seem like it, the COVID-19 pandemic has been affecting the lives of Ohioans for over a month. Schools are closed, businesses are shut down and lives are forever changed by a pandemic. One of the major changes that has affected the Wadsworth community and the state of Ohio as a whole is found in grocery stores.
An activity that was once part of an individual's routine, now has guidelines, procedures and protocols attached. Shoppers now wear masks and gloves, workers are protected by a plexiglass screen at checkout and stores have special hours for elders and first responders.
Grocery stores once open 24 hours are now forced to close their doors early every evening in order to thoroughly sanitize the store for the next day's customers. They are also limiting the number of people that can shop at one time. While these changes may serve as an inconvenience to shoppers that are used to being able to shop whenever they want, it is all in an attempt to flatten the curve of the coronavirus.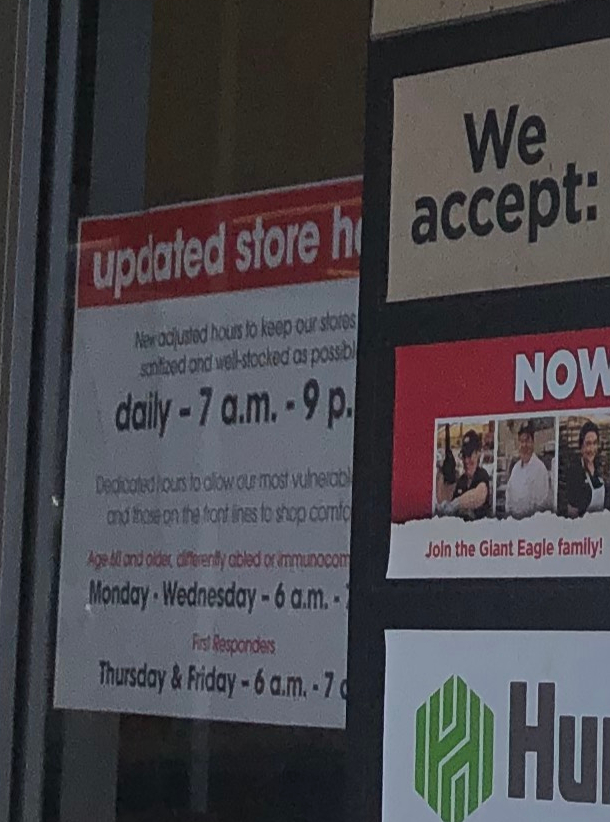 Wadsworth area grocery stores such Walmart, Aldi, Buehler's and Giant Eagle have all adjusted their store hours to comply with Governor Mike DeWine's orders.
Walmart ceased their 24/7 operations. They are now open from 7 A.M. to 8:30 P.M., seniors may shop on Tuesdays one hour before they open and no first responder hours have been added at this time. They also have a capacity limit, have customers stand outside and have one-way shopping aisles.
Aldi has only slightly limited their hours. They kept their 8:30 A.M. opening time but have shortened their closing time by two hours, now closing at 7 P.M. Like Walmart, they also have capacity limits and temporary one-way shopping aisles.
Buehler's is now open from 6 A.M. to 10 P.M. Like Aldi, there are no hours listed for elders or first responders. They are also frequently sanitizing their grocery carts and shelves. On their website, they have offered schedules that list the busiest times at each location so shoppers can avoid overcrowding.
Giant Eagle has changed their overall hours to 7 A.M. to 9 P.M. daily. Additionally, Giant Eagle has added senior only shopping hours (6 A.M. to 7 A.M. Monday-Wednesday) and first responder only shopping hours (6 A.M. to 7 A.M. Thursday-Friday). These changes were all put in place in order to offer more protection for the seniors and first responders.
Joyce Johnson, Wadsworth resident and regular Giant Eagle shopper, had only good things to say about the new hours and changes in grocery stores over the past month to protect workers and shoppers.
"I think it's great," said Johnson. "We as a society need to do everything we can to protect our older generations. They may not have someone who can go to the store for them. This provides a 'safer' time to shop."
Wendy H., who asked to have her last name omitted, agrees with Johnson's sentiments.
"…Having a set time for our elderly to shop is extremely kind and thoughtful regardless if there is a pandemic or not," said Wendy.
Wendy also says the adjusted times have allowed those grocery store workers to spend more time with their families.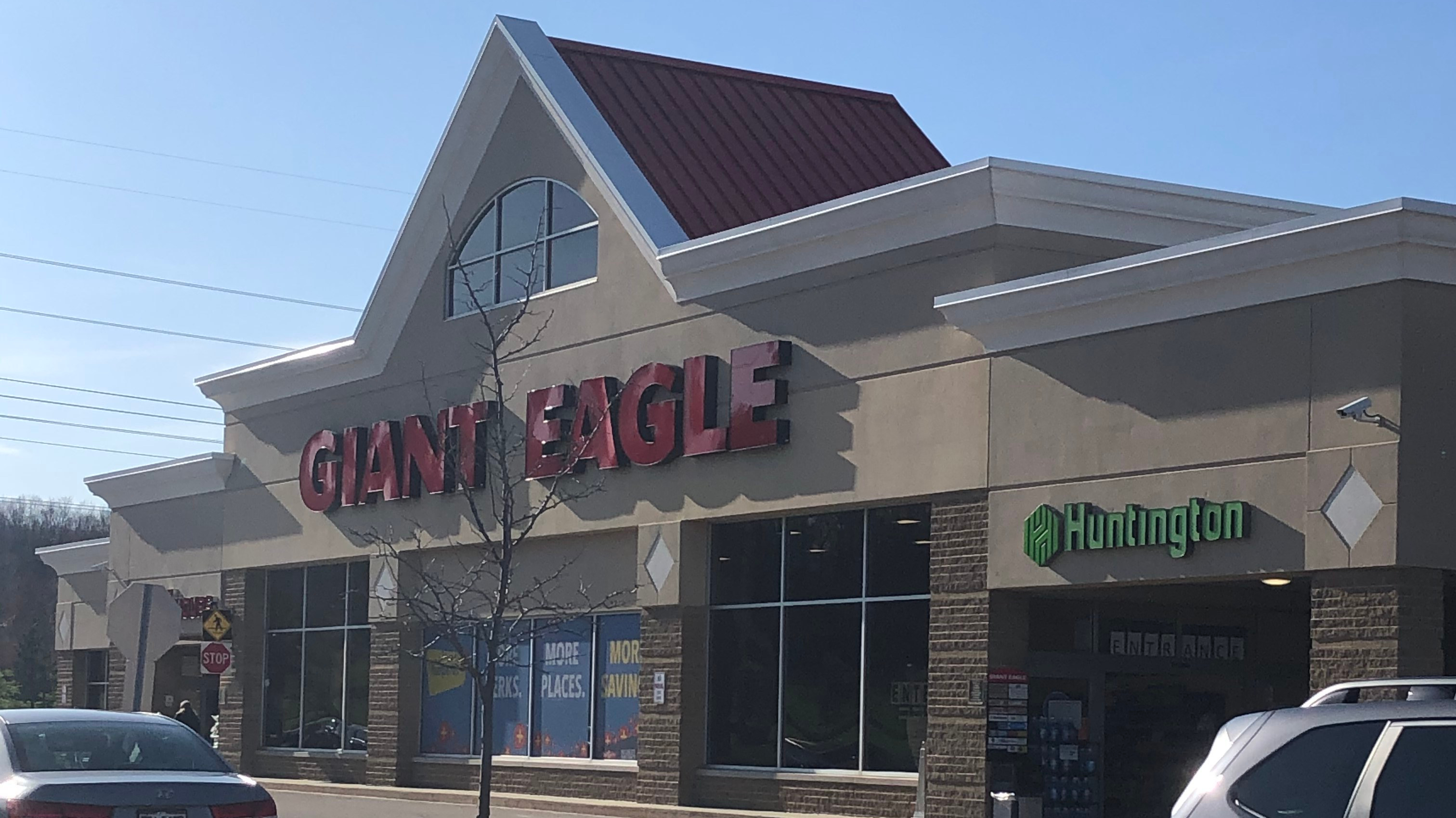 Both Johnson and Wendy have found a benefit in the adjusted hours, as they hope that senior citizens and first responders are offered as much safety as possible during this health crisis.
While these new hours may be an inconvenience to some community members, ultimately this is just one more step that Governor DeWine and the state of Ohio as a whole has taken in order to help stop the spread of this highly contagious virus.
Leave a Comment
Your donation will support the student journalists of Wadsworth High School. Your contribution will allow us to purchase equipment and cover our annual website hosting costs.