BY NATALIE MAHER
Two students at Wadsworth High School has decided to spread some Christmas cheer this holiday season leading up to midterms and winter break.
Juniors Donnie Hurrle and Jacob Jariga decided to take on the challenge and spreading this cheer. Hurrle and Jariga decided to put up a little Christmas tree last year in the sophomore parking lot. It had "take one, give one" basket for candy. This idea came about by discussing how hard it can be to get up in the morning as the first semester comes to an end.
They hoped it would give the extra boost needed to get through the last week of school leading up to midterms.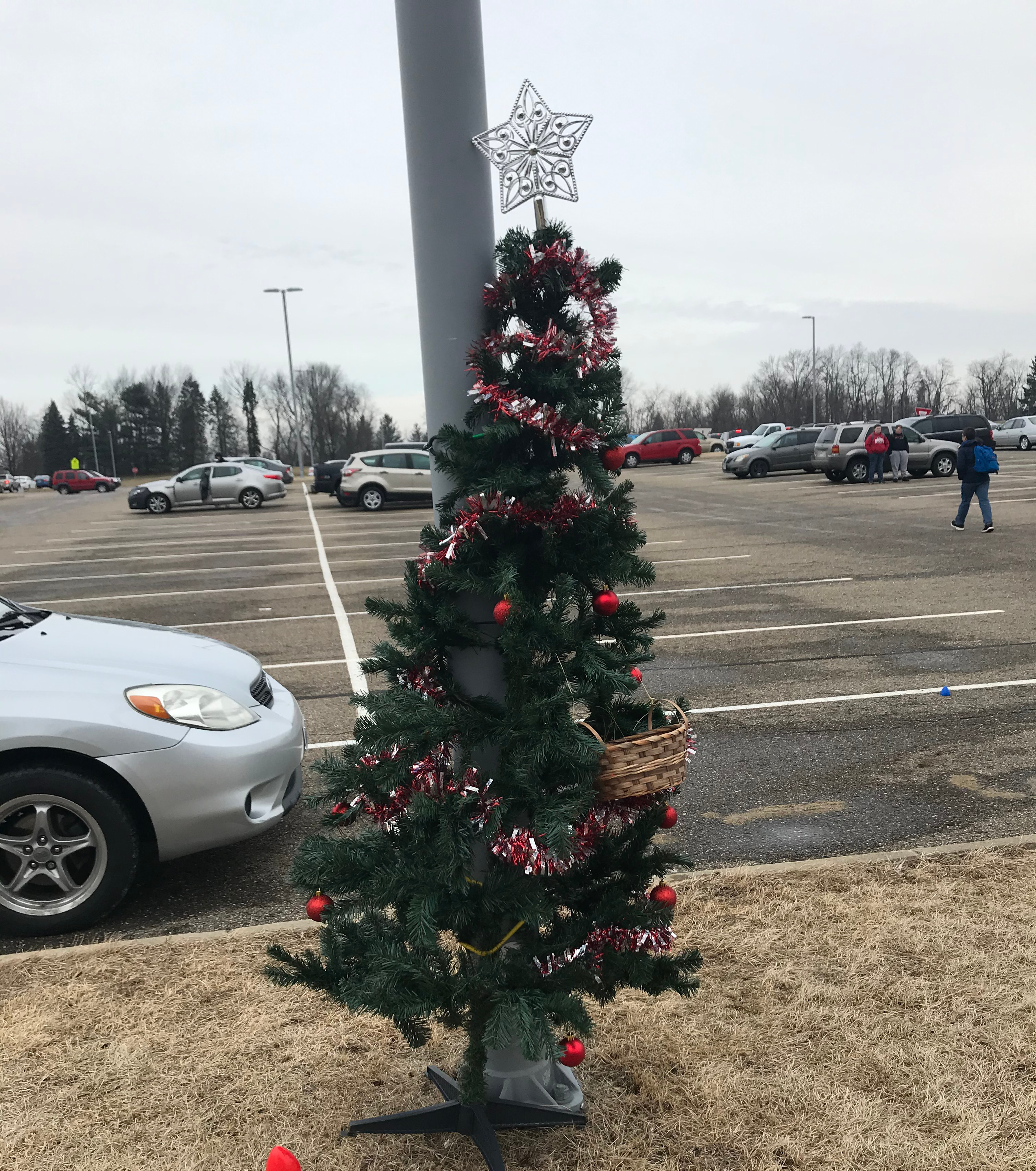 "Motivation last year was to try and help mail some happiness and a boost to get going," said Hurrle. "The last few weeks before school can be a pain to get through."
Leading up to the final weeks before midterms week, Hurrle and Jariga were debating whether or not to even do it again this year. After motivation from a few people, and both Hurrle and Jariga agreeing to do it together again, lead to the decision to do it once again.
"My mom kept asking me if we were doing the tree, Mr. Jurey asking, people enjoying it last year, and Donnie being up for it led to the motivation to do it again this year," said Jariga.
This year, they moved the tree with them to the Junior and Senior parking lot. It is set up outside in between the 1400 and 1500 hallways in the parking lot so anyone who enters through the bus doors will be able to see it.
These two students effort to encourage people to get through finals week has resulted in extra Christmas spirit in the parking lot. Seeing the tree allows students to start their day with an extra Christmas boost and good spirit for the rest of the day.