Go grey in May
BY JULIA BLAKE
Throughout the year, people celebrate and remember different months of awareness for different causes. This month, brain cancer awareness is being recognized all across the country. Brain cancer awareness is growing in both research and popularity in the United States and will continue to grow exponentially.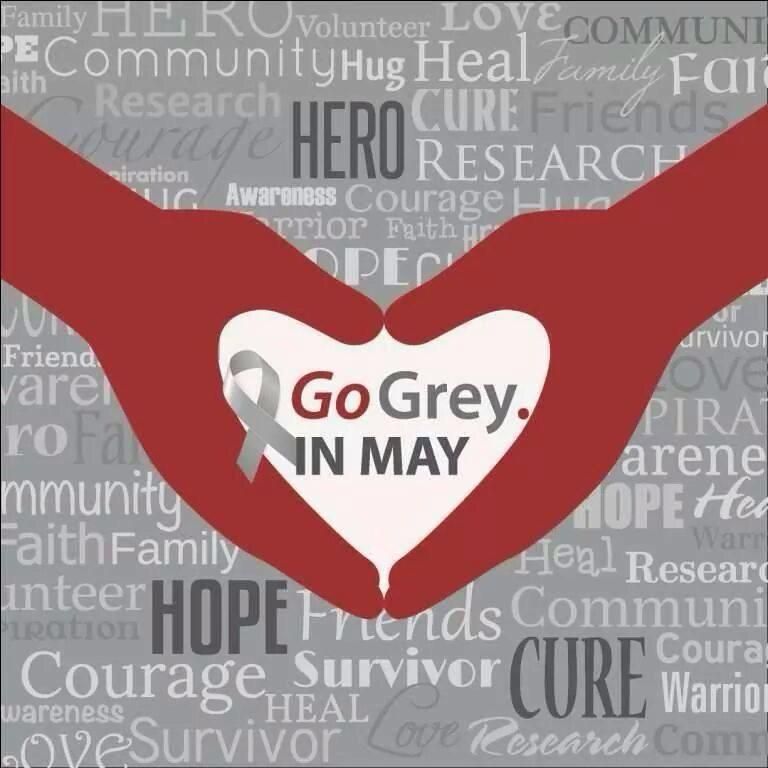 The fact is, more than 688,000 people in the U.S. are living with a primary or central nervous system (CNS) tumor. The majority of these—550,000—are benign, meaning they're not cancer. However, an estimated 138,000 Americans have been diagnosed with malignant tumors of the brain or CNS. According to the National Brain Tumor Society, 80,000 brain tumors will be discovered this year alone and 32 percent of those tumors will be declared malignant. This is the cold, hard truth: brain tumors do not discriminate, inflicting men, women, and children of all races and ethnicities.
Some people who are diagnosed with brain tumors show symptoms for a long time before they are even diagnosed. Others, however, never know they have a tumor until it is discovered by a doctor. The most prominent symptoms include: recurrent headaches, vision problems, seizures, changes in personality, short-term memory loss, poor coordination, and difficulty speaking or comprehending.
John Hoffman, father of Samantha Hoffman, 10, knows what it is like to experience this. In July of 2017 , he was diagnosed with a stage 2 brain tumor. With surgery, chemotherapy, and radiation, the tumor went away. It was a life changing experience for the whole family.
"My life has been affected both positively and negatively. It affected it positively by teaching me lessons like don't take anything for granted and be thankful for what I have. Of course, it affected me negatively because it worried me, and being at the hospital all the time was not fun", Hoffman recalls the experience. "My advice to anyone going through this is cherish your moments with the person, and spend as much time with them as possible. Even though it may seem hard try to be a little bit positive, technology is improving and a lot of the time they can get rid of it, also seeing you positive will help the other person. And spend time with your family and friends, they will help you get through this."
Hoffman gives her best advice to anyone who may be going through something similar to what she experienced.
This month of awareness has brought new research and funding to this field of medicine. Many Americans who have had a brain tumor or knows someone who has had a brain tumor take the month of May to raise knowledge about this kind of cancer. As more research is discovered and more advances are made to curing cancer, going "grey in May" will continue to bring recognition to this ever-growing field of medicine.
Leave a Comment
Your donation will support the student journalists of Wadsworth High School. Your contribution will allow us to purchase equipment and cover our annual website hosting costs.