BY ALEX MILLER
The WHS Off Broad Street Players work each school year to put on four productions. Students devote three months of rehearsal to each show. On Monday, May 20, the group held its annual drama awards night to recognize the hard work of its thespians and induct new members into the International Thespian Society.
"The drama awards night is a night to honor all of our hard work and sweat," says Carter Fraser, 12, president of the thespian troupe at WHS. "We recognize the directors and give awards to outstanding cast members."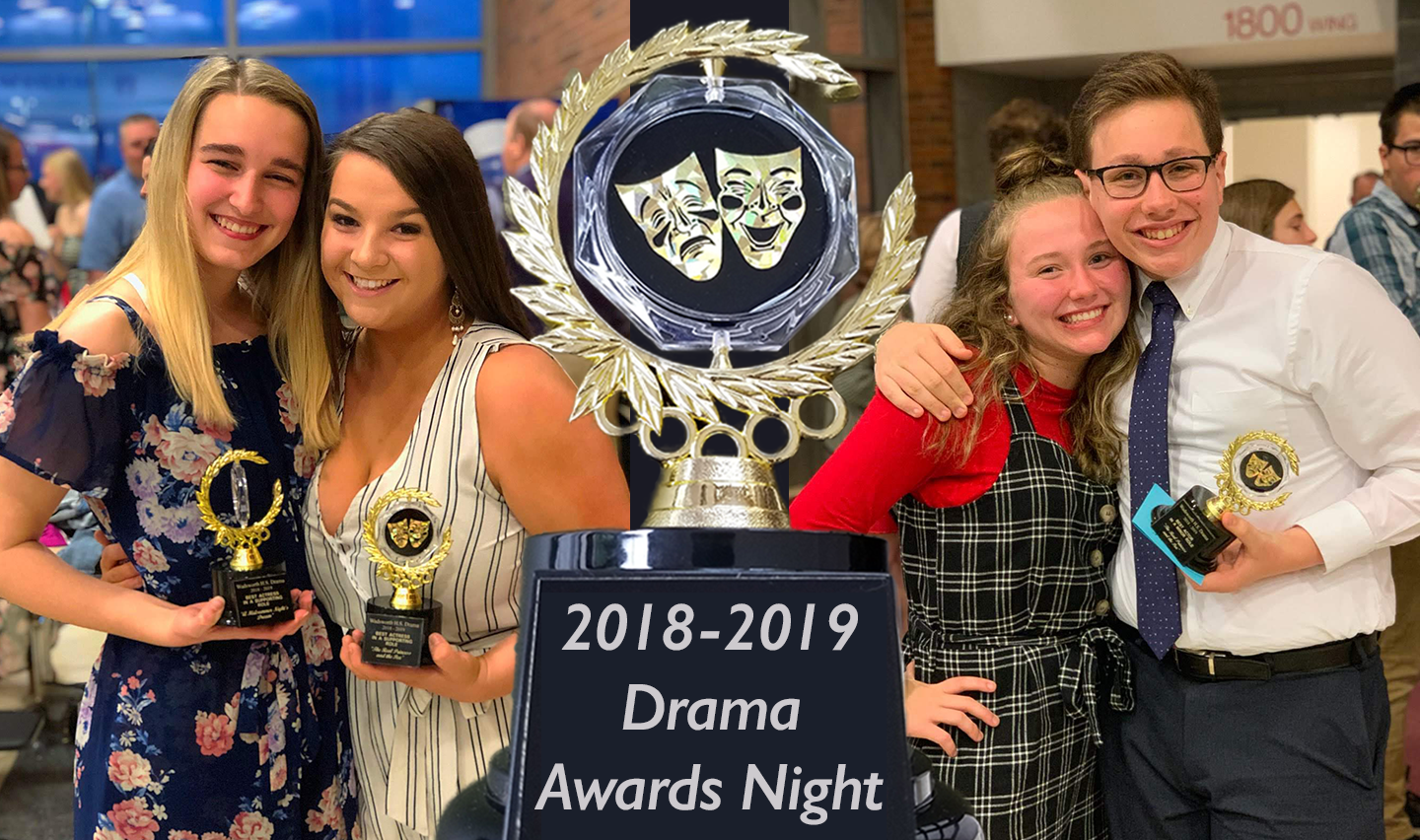 This year the Off Broad Street Players put on four productions: The Real Princess and the Pea, A Midsummer Night's Dream, The Little Mermaid, and The Somewhat True Tale of Robin Hood. Drama students were encouraged to vote on awards for their fellow performers and crew members based on acting, technical ability, rehearsal performance, attendance, and teamwork.
"The drama department put on four great shows this year," shares Fraser. "Every cast member works so hard to make each show the best it can be."
Along with the presentation of awards on Monday night, 15 students were also inducted into the International Thespian Society. In order to be inducted, students must earn 20 thespian points through their work with drama both on and off-stage. New members inducted to Thespian Troupe 870 this year were Katy Andrews, Julia Arellano, Madi Bidinger, Abby Dadich, Grant Fry, Evi Goebel, Leigh Hillegass, Madi Kritzell, Mikayla Looper, Isaac Machar, Elaina McNeely, Alex Miller, Joe Muhl, Carlee Northup, and Hannah Saylor.
Taking on Fraser's role as president of the thespian troupe next year will be Brendan Phillips. The position of vice president was passed from Hope Hyde to Abe Haprian. Philips's former role of secretary will be filled by Katie Doty.
"Drama has allowed me to express myself and have so much fun doing it," says Fraser. "I have met so many new people and made so many memories through each and every show."
The final announcement of the night focused on the shows the department will be performing next year, which are subject to board approval. The fall family production will be The Lion, The Witch and The Wardrobe. The usual fall drama next year will instead be a fall musical by the title of Bright Star. The spring musical was announced to be Mamma Mia! Lastly, the spring comedy is still to be determined.
The drama awards night concluded a show-stopping year for the Off Broad Street Players. It served as a night to individually recognize outstanding thespians, reflect on the overall success of the drama department this past year, and give a glimpse into the bright future ahead for the OffBroad Street Players, as well as the seniors who closed the curtain on their final year in the group.