Middle school lacrosse success promises bright future
BY CHRIS STEELE
The Wadsworth Middle School boys lacrosse team has been ranked 3rd in the state among middle school lacrosse teams this past season. The middle school team consists of two teams, a red and white team. The white team is primarily made up of 7th graders and finished the regular season with a record of 10-7-1. The red team is made up of mostly 8th graders and went 17-1-1 for the regular season. The red team then went on to compete at the Ohio Middle School Lacrosse State Championships and finished in 4th among all the teams. This is the first time to date that a Wadsworth Lacrosse team had competed at the state championships. The biggest accomplishment for head middle school coach, Kevin Evans, is the fact that the sport is growing not just among the youth in the city, but also the country.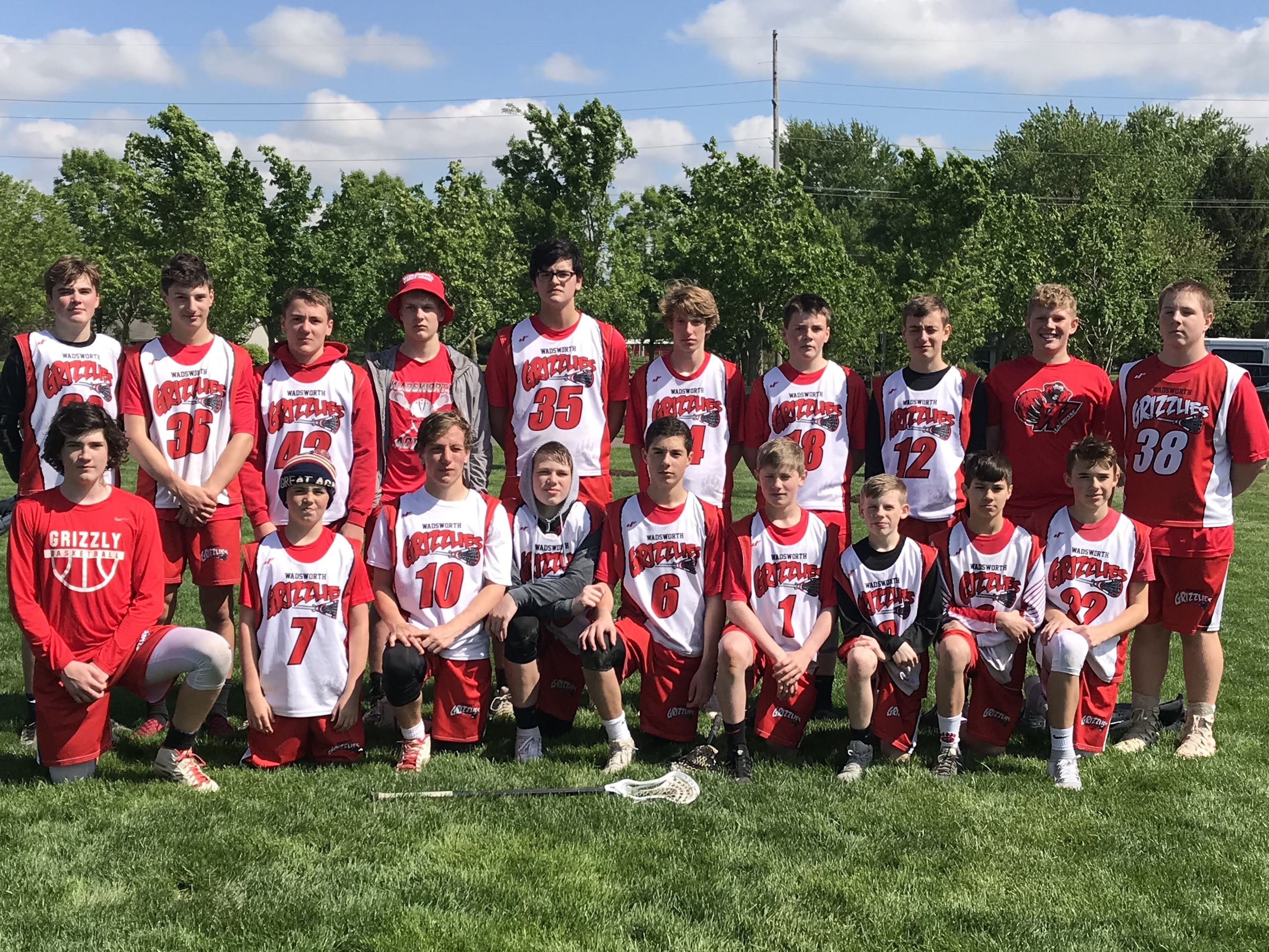 "Lacrosse has been growing in Wadsworth and is the fastest growing sport in the nation," said Evans. "These boys have played the best teams in the state all season and the future is bright for Wadsworth boys lacrosse."
Evans has been with this group of fine gentlemen since they began playing together as a team in 4th grade. He is proud of all the hardwork and dedication the boys have put into making the team and program the best it can possibly be. Evans is extremely impressed on how great of players and men this group of guys have turned out to be after being together all the years.
The boys team competed at the State Championships this past weekend. The boys are proud of all the accomplishments this season and are excited to see what next year has instore for the majority of the team as they begin to enter the high school and compete at that type of level.
"I'm excited to see how far we can make it in the playoffs next year," Zach Swinehart, 10 said. "There is a large amount of guys coming up that are very skilled and able to work together well and could be a huge help to the entire team." Many are proud of what this team has accomplished in this past season and the legacy that they have left behind for future teams to look up to. Overall, the future of Wadsworth Lacrosse is looking straight up and doesn't plan on slowing down.

Leave a Comment
Your donation will support the student journalists of Wadsworth High School. Your contribution will allow us to purchase equipment and cover our annual website hosting costs.