BY BAILEY PAPAY
The average person has a 0.3% chance of becoming a professional basketball player and the odds for two brothers to both go pro are almost unheard of. CJ McCollum, the star point guard for the Portland Trail Blazers, also named the NBA's most improved player, and his brother, Errick McCollum, are that rare duo.
Although CJ has personal fame and success on the court for the Portland Trail Blazers, many are not aware that he grew up in Canton, Ohio, and that his brother, Errick, is a star basketball player overseas, playing for the Kazan Unics in the VTB United League and the Euro Cup at the point guard and shooting guard positions. Millions of fans across the country cheer on CJ and Errick, but their biggest fan is their mother, Kathy Andrews.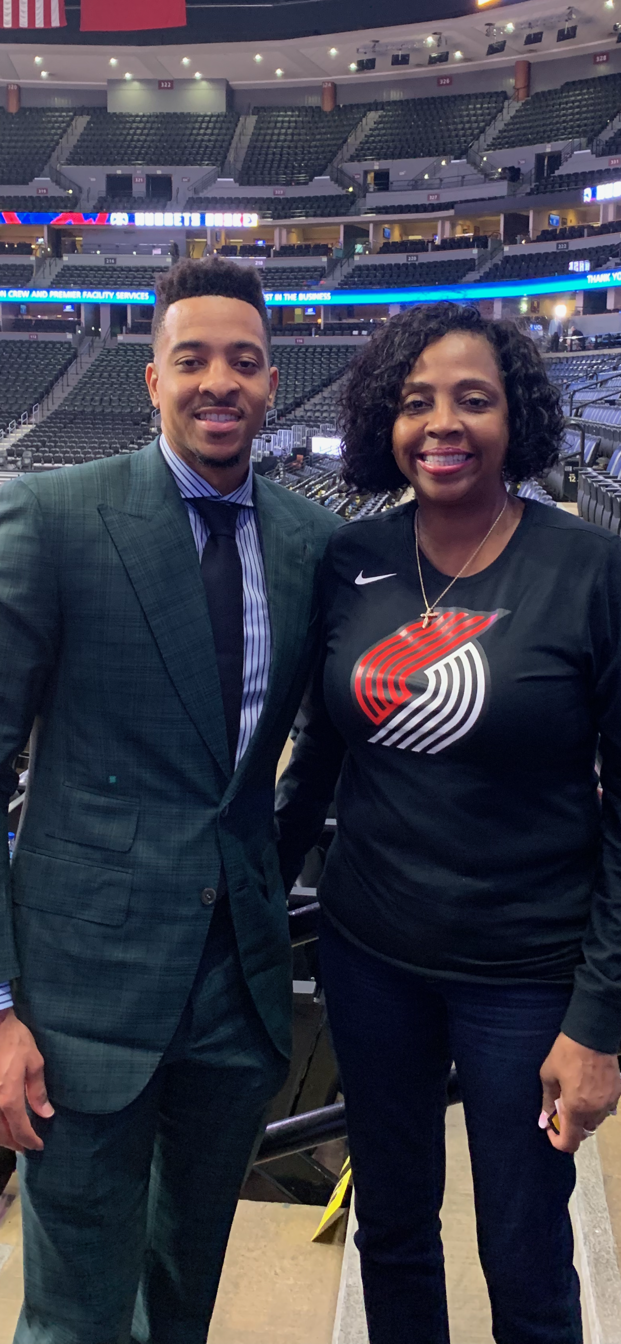 "When I watch them play, it amazes me to see that their hard work and determination paid off," Andrews said. "When they were watching the college drafts as little boys, CJ would say 'Mama when we grow up, we're gonna be on TV one day'. He was right."
While they were in the midst of prospering into the men they are today, Andrews knew in her heart that her sons had potential and kept all of their options for the future in mind.
"I always knew they were special," said Andrews. "My main concern for them was a good education because they couldn't just play basketball forever."
Keeping two young, energized boys busy and goal oriented is a difficult task for most parents. For the Andrews's family, she had her strategies for keeping their priorities straight and molding them into responsible, young men.
"I was strict during their childhood because I was a single parent with two boys," said Andrews. "I expected good grades or else they would not be allowed to participate in extracurricular activities."
As life went on, Andrews had special ways of keeping her sons under control and away from negative influences.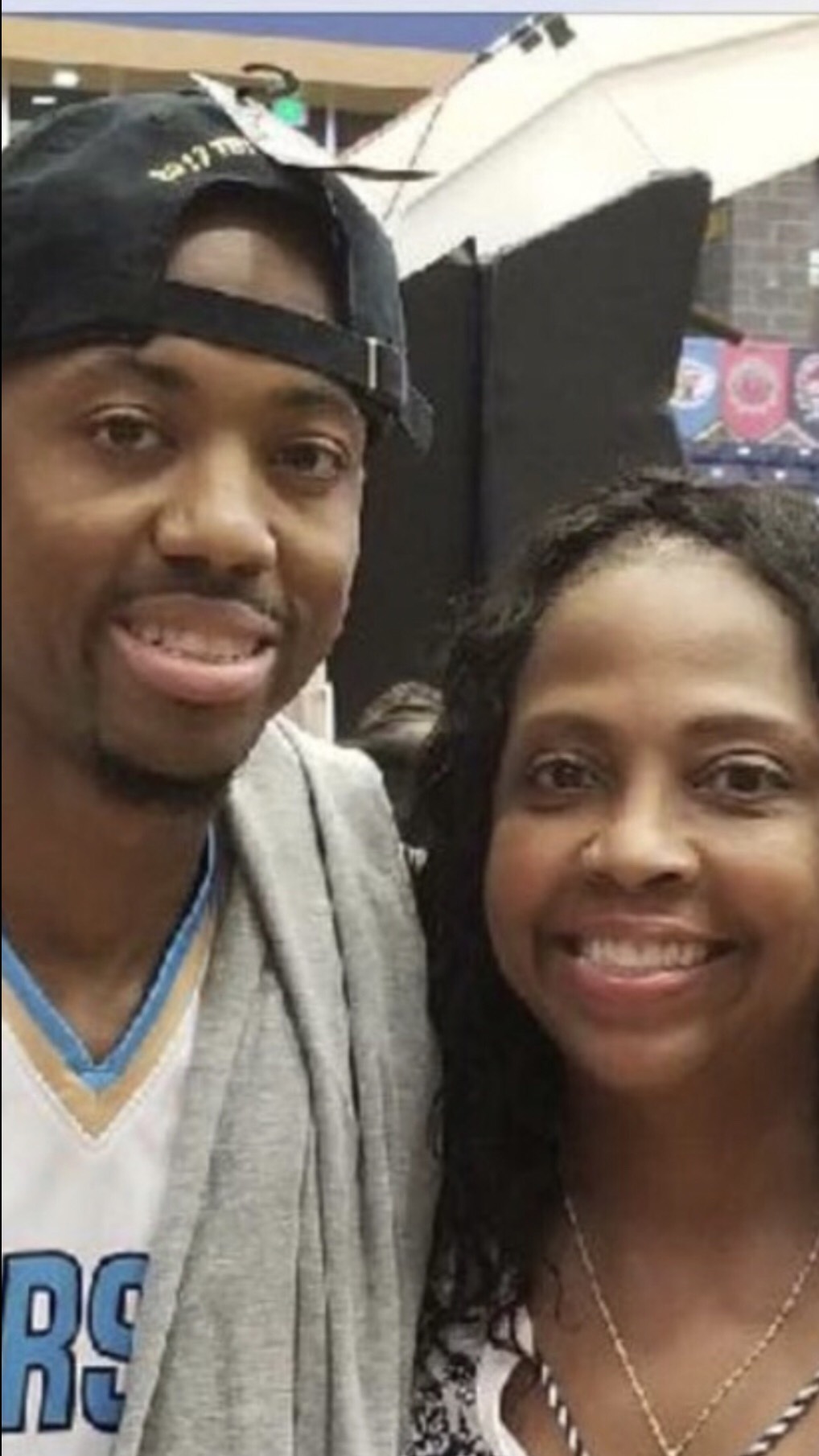 "The two things that I preached to my sons was to believe in God and respect adults," Andrews said. "My secret to keeping them out of trouble was to always keep them busy, so they never had time to."
With the boys growing up and involving themselves in sports and other extracurricular activities, Andrews had to deal with supporting them both at every game or performance that CJ or Errick were participating in.
"They were good at everything they participated in, but it was running me ragged with them both being in two different age groups and playing all of their sports, such as basketball, baseball, football, karate, and playing drums in the band at school," Andrews said.
During this time, being a single parent to her boys was tough. Being the household's only source of income, Andrews had to improvise and work with the situation that was given to her.
"It was hard working," Andrews said. "Sometimes I worked two jobs to make ends meet, so I put a lot of responsibility onto Errick because he was the oldest."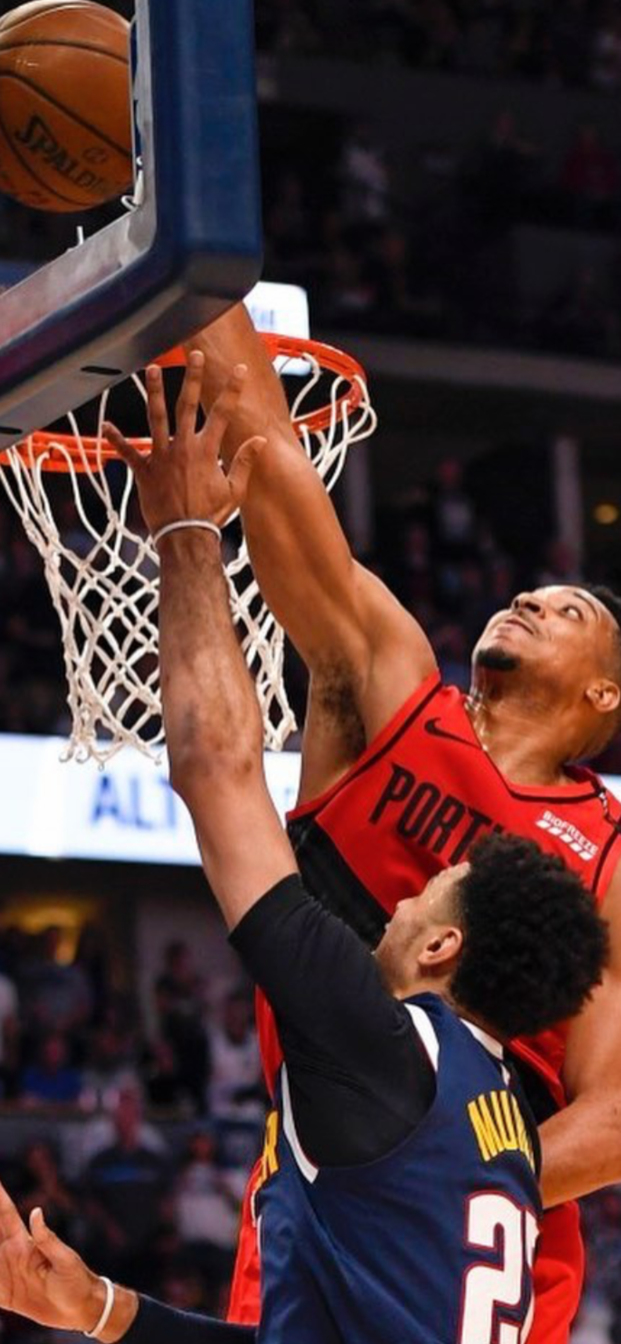 CJ is currently helping to lead the Trail Blazers in the NBA's 2019 playoffs and has become a standout player in the league over the last six years since he was drafted 10th overall by Portland.
"It was amazing how he grew up so fast," said Andrews. "His basketball abilities have improved because of how he is now playing with the best in the world. He had broken his foot two times in one year, and missed the first 35 games of his rookie season. This made him appreciate the love for the game more and his humbleness shined."
While being a single mother with two very active children is not easy, Andrews expressed how fortunate she feels.
"Sometimes I even have to tap myself on the face and ask myself 'is this really happening?' because I never knew that my both of my sons would be multi-millionaires," Andrews said. "I'm a very proud mother of both of my wonderful sons. I couldn't ask for anything else. God has truly blessed our family."
Andrews also expressed how important it is to support young kids in helping them to accomplish their own dreams.
"For anyone who has dreams of becoming an NBA player, or any sport for that matter, it does not matter the size you are," Andrews said. "CJ and Errick were undersized and nobody thought they could make it. I always preached that it doesn't matter how big you are, it's how good you are that matters. If they can do it, so can you. As long as you never give up."