3,964 Miles from Home
BY JILLIAN CORNACCHIONE
Imagine having the chance to leave the country and travel to a different continent to experience a whole new culture. Alejandro Magro, 12, is a foreign exchange student at Wadsworth High School who took advantage of this amazing opportunity.
Magro left his hometown of Madrid, Spain for the United States on August 16, 2018. He was extremely excited and eager to embark on this remarkable journey. He was focused on making this year one that he would remember forever, full of memories and stories that he could take with him when he returns home.
Still, because of the enormous commitment, he was nervous about having to adapt to a whole new way of life. The thought of speaking a completely different language felt like a burden to him. He knew it would be difficult for others to understand his English.
"When you are speaking in a different language, it's hard to express yourself," said Magro.
At first Magro had thought leaving his native country for a year would be an easy task. He did not yet come to the realization of how challenging it would be for him. Throughout his time in America, Magro often found himself homesick. Leaving his home for one year was harder than he could have ever imagined. This once in a lifetime experience has taught him many things, the biggest being not to take for granted his family, friends, and culture.
Even though it was difficult for him to be without his loved ones for such a long period of time, his host family was there for him from the start.
Magro was taken in by Diego Costa, 12, and the the rest of the Costa family at the beginning of the school year. They played a huge role in helping him adjust to this new way of life. Since August, he and his host family have created a bond like no other.
"He has become a brother to me," said Costa. "It's going to be weird when he's not around anymore."
While at Wadsworth, Magro had the opportunity to be a kicker for the WHS football team. Through this experience, he was able to get close with many of his teammates. In addition, he developed numerous friendships with countless other students at the school. Magro's interesting background, outgoing personality and overall optimistic outlook on life made it easy for him to make new friends.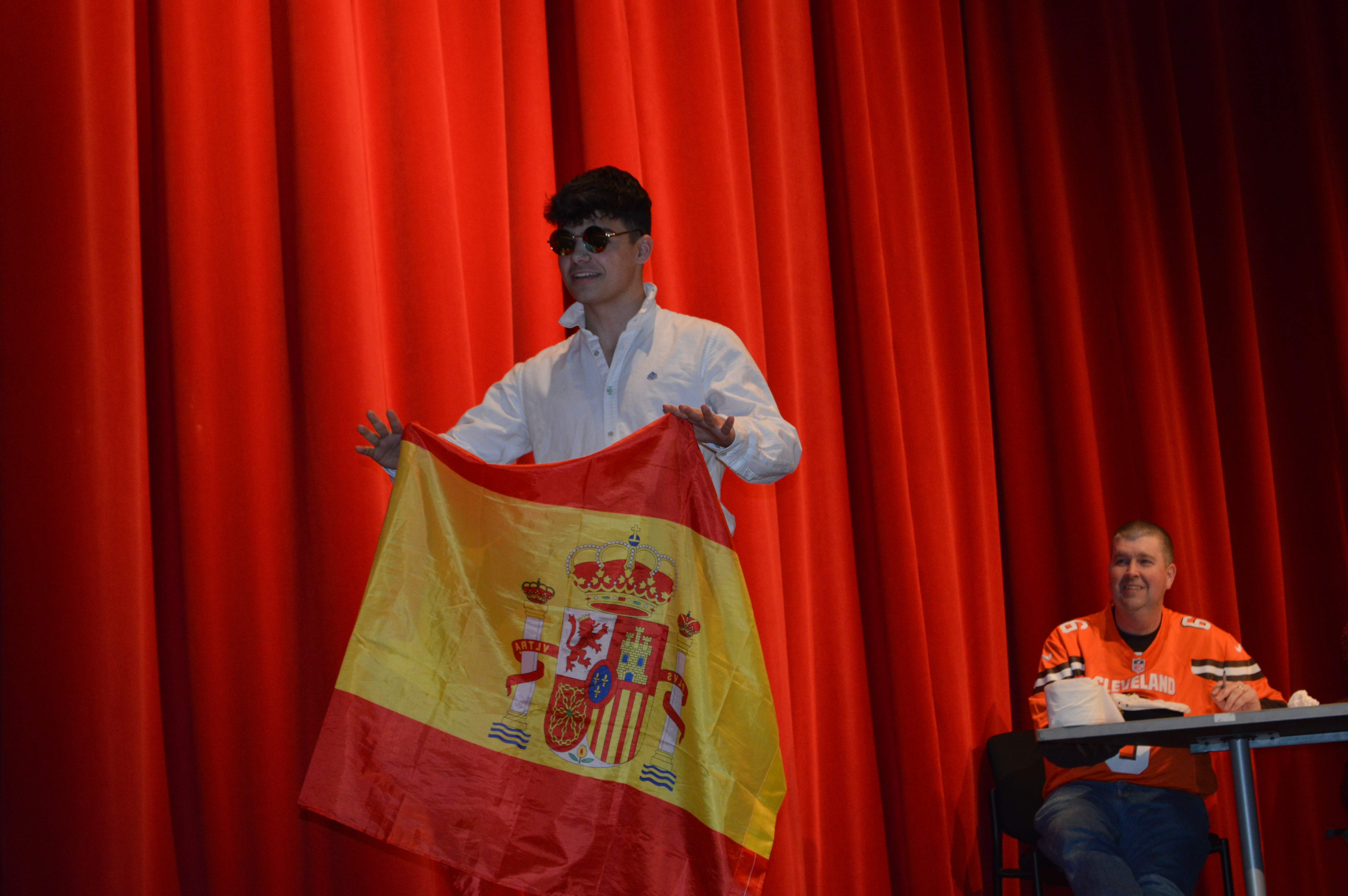 "Being foreign in America makes me an interesting person," said Magro. I like sharing my culture with other people."
Magro is set to return back to Spain on June 15. Even though he misses his family and friends tremendously, he is sad about leaving this new life that he has created for himself in America. He knows leaving will be extremely hard on him. Magro is more than grateful to have been part of such an amazing experience and will continue to cherish the relationships he has created over the past year for the rest of his life.
"It was a year full of new experiences," said Magro. "I have amazing stories to tell back in Spain."

Leave a Comment
Your donation will support the student journalists of Wadsworth High School. Your contribution will allow us to purchase equipment and cover our annual website hosting costs.