BY STANLEY BINGHAM
After finishing the season 10-11, the 2018-19 Grizzlies boys basketball team will take on Kent Roosevelt in their first OHSAA state playoff game. The game will take place on February 27 at Wadsworth High School. They closed out the season with a win against Highland and a loss against Hudson.
After a slow start to the season, the team earned a seven seed in the Barberton District, which is a part of the Akron Region. If the Grizzlies are able to win, they would then play into the two seed, Copley, who earned a first round bye.
"We've been preparing all season for this moment and we started peaking at the right time," said Lance Steward, 11, who is a junior guard for the Grizzlies. "If we come out and play well, our team is very dangerous."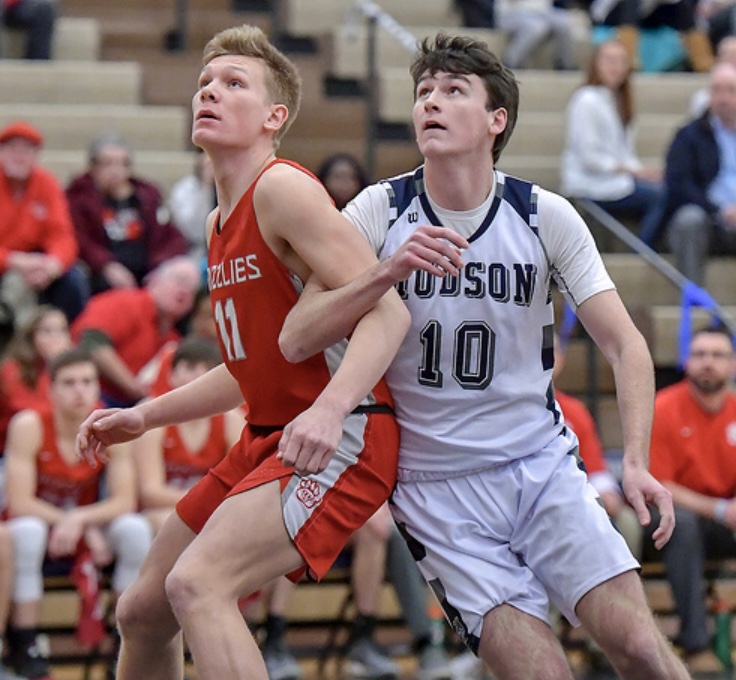 Kent Roosevelt, a fellow member of the Suburban League as well as a part of the American Conference, will come into the game as an eleven seed. As a guard heavy team, they rely on three point shooting and attacking the hoop to score the majority of their points. The Grizzlies employ a very similar offensive philosophy by attacking the hoop, getting post touches for Jack Simmons, 12, and Beau Casey, 12, and looking for shooters in T.J. Lockwood, 12, Jacob McDermitt, 12, and Brendan Merhar, 12. Their similar styles of play will allow an intense game to unfold.
"We need to be tough defensively and keep them from scoring a lot of points," said center Beau Casey. "Offensively, we just need to execute and play how we know to play."
As the players have stated, they know what they need to do in order to be successful and that execution is key. The Grizzlies have not made it out of the second round of the state playoffs in several years, but this year's team will certainly look to change that.