FEATURES BY EMILY THOMPSON AND HALLE SHAFFER
Lillian Baron: Figure Skating
BY EMILY THOMPSON
Artistry on ice. When it comes to your typical after school activities, figure skating is not one that tends to come to mind right away. However, freshman Lillian Baron chose to do something out of the ordinary and express her inner artist on the ice.
Baron started ice skating when she was just seven years old.
"My Dad grew up as a hockey player and wanted to take my family to an ice rink to try it out and I loved it ever since!" said Baron.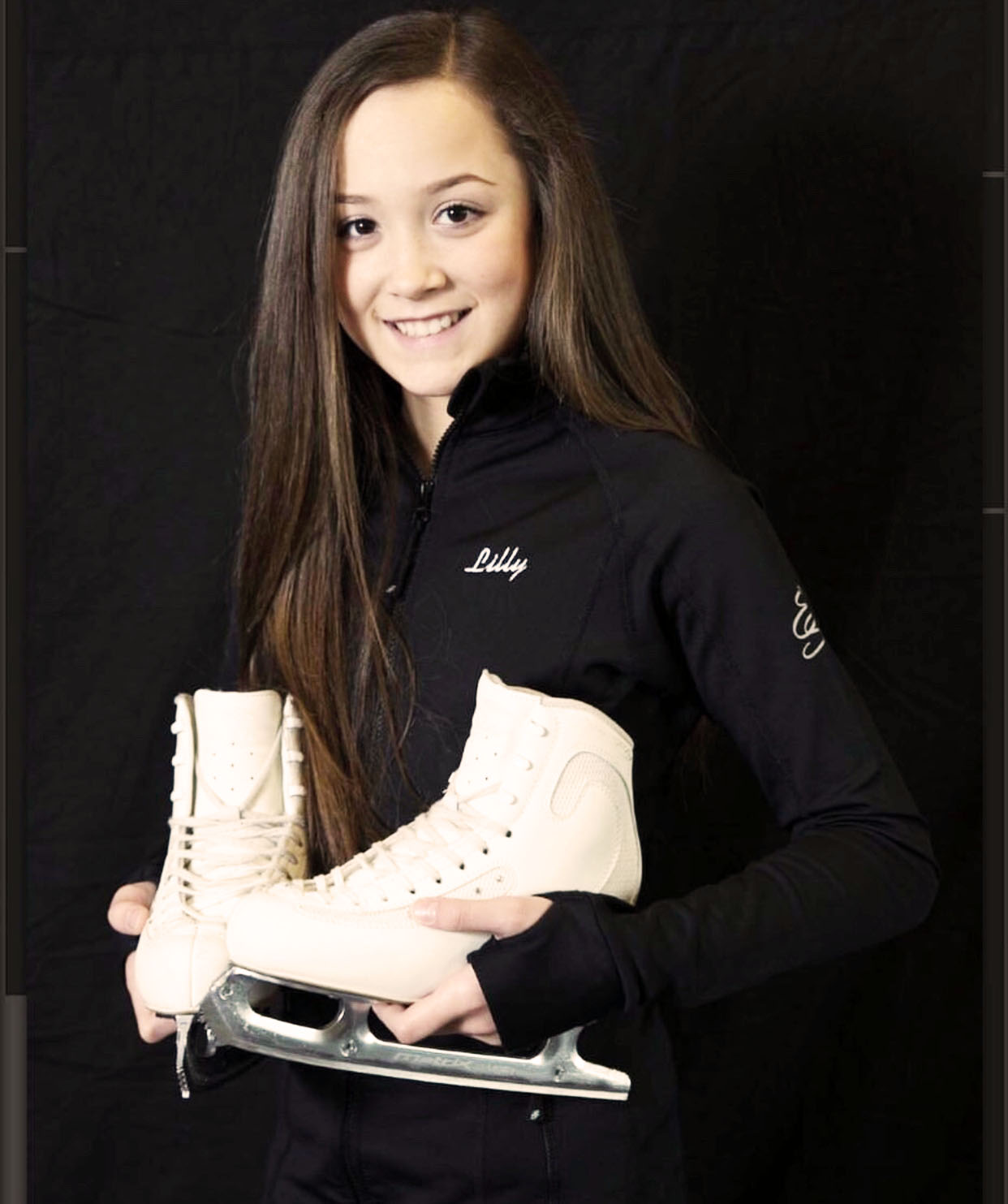 To Baron, figure skating is a way to escape the everyday stress of life and focus on herself and her passion.
She has previously competed on a Theatre on Ice team called Canton Precision where Baron and her team perform plays on ice. Baron's favorite performance with Theater on Ice was their Moana performance, where she had the opportunity to play the role of Moana. Baron went to Nationals three times with her Canton Precision team, a feeling she describes as being very fulfilling and fun.
Currently, Baron is working on an individual performance to the song Stormcaller by Epic North that she plans to perform in March.
Individual performances can be very personal and special to each skater. It is important to have good coaches and leaders to look up to you when you are learning. Baron has two coaches, Michelle Dilling and Stephanie Troyer.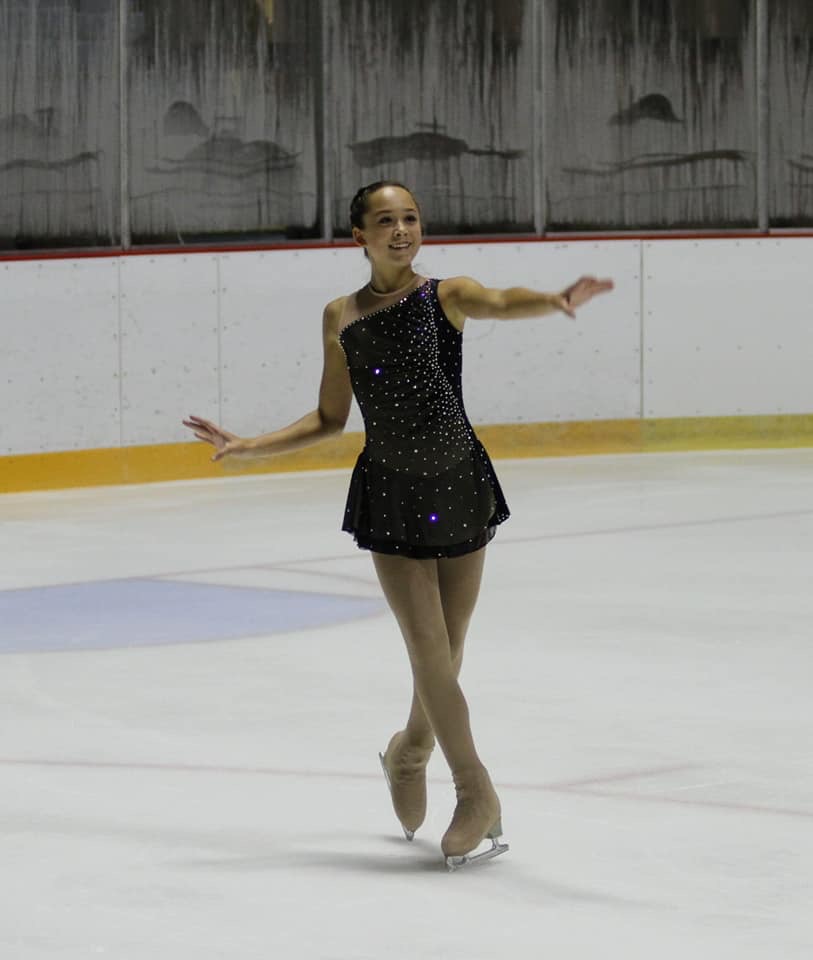 "I love them both and have been working with them for many years now," said Baron. "Figure skating it is an individual sport, skaters must have coaches for private lessons. Coaches choreograph your programs, teach you new elements, and help with your sport,
just like any coach."
Not only does Baron look to her coaches for advice and guidance, she also looks to Nathan Chen.
"He is an American figure skater who is very talented," said Baron. "I look up to him because he is incredibly gifted and very hard working."
Overall, Baron said she is very thankful that her dad encouraged her to try something outside the box and gave her the one thing that she truly loves to do. And plans to continue to pursue her passion throughout high school.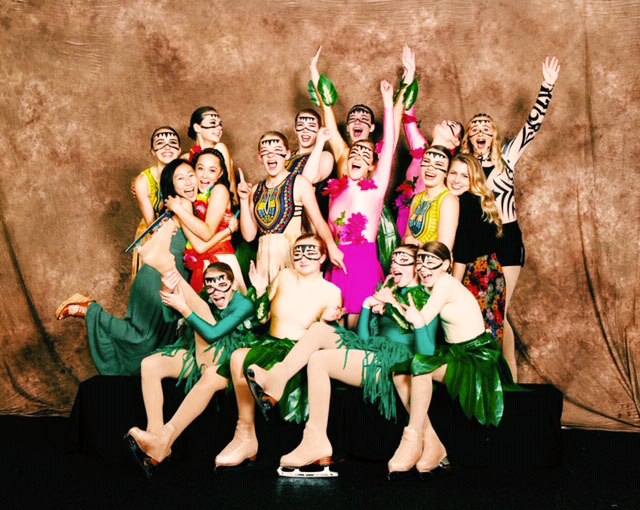 Austin Valentine: Skiing
BY EMILY THOMPSON
There is always a very special aspect that distinguishes each family from another: tradition. Austin Valentine has a very unique tradition compared to other families. Valentine and his family ski together. Valentine began skiing with his family when he was just five years old.
"I started skiing because my family is really into skiing, so I was born into it," said Valentine.
Valentine enjoys skiing with his family as well as his friends.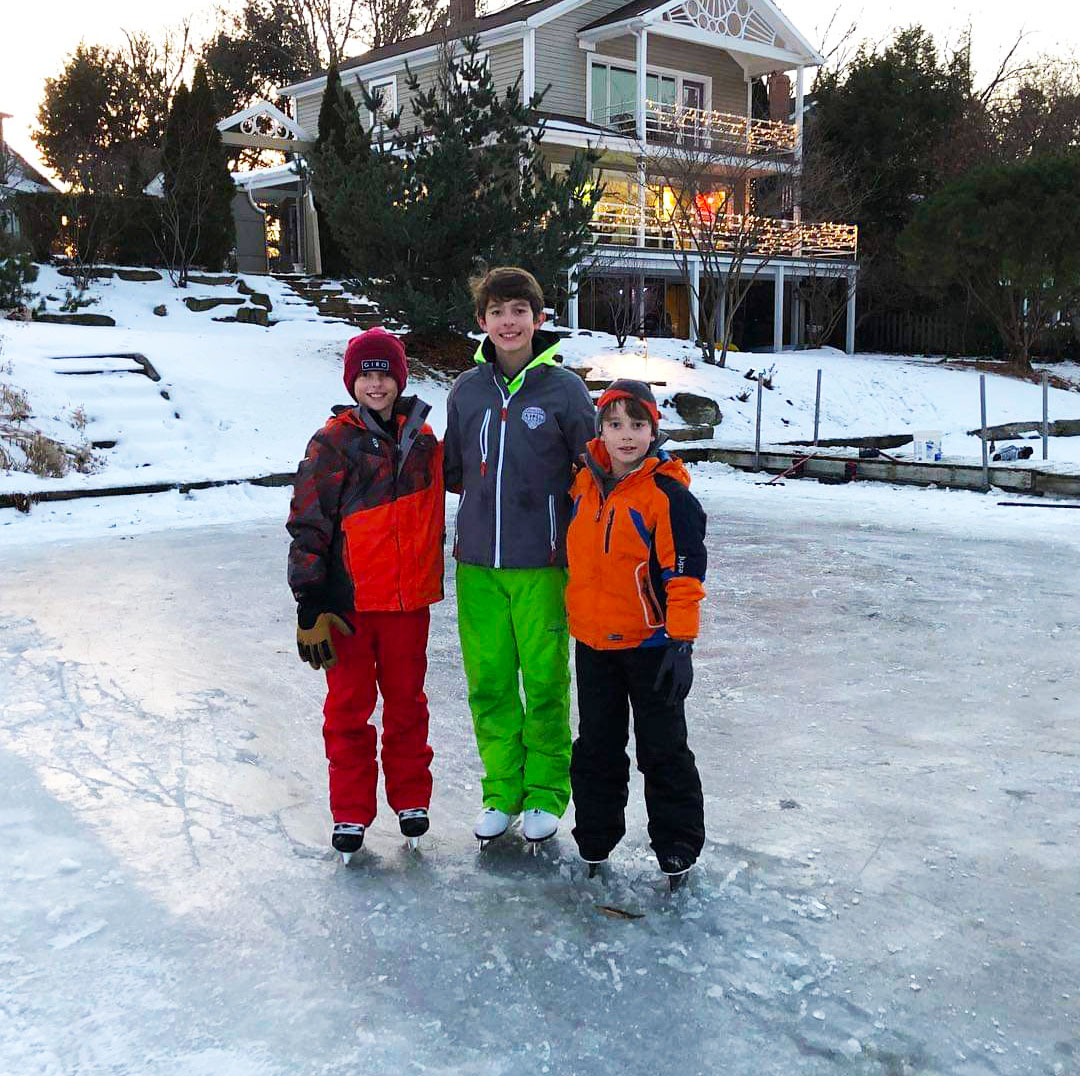 "Skiing is not only one of my favorite sports, but it is also my favorite hobby because it is really fun. I love to go skiing with my friends," said Valentine.
Valentine skis at Boston Mills four times a week and two of those four days are training nights in the Boston Mills race clinic.
On training nights, two slalom courses, are set up. Slalom courses are courses where the skier zigzags through obstacles as they go down a slope. In addition to the two slalom courses, one giant slalom course, or G.S. course for short, is set up. On a G.S. course the skier attempts to go through poles or gates.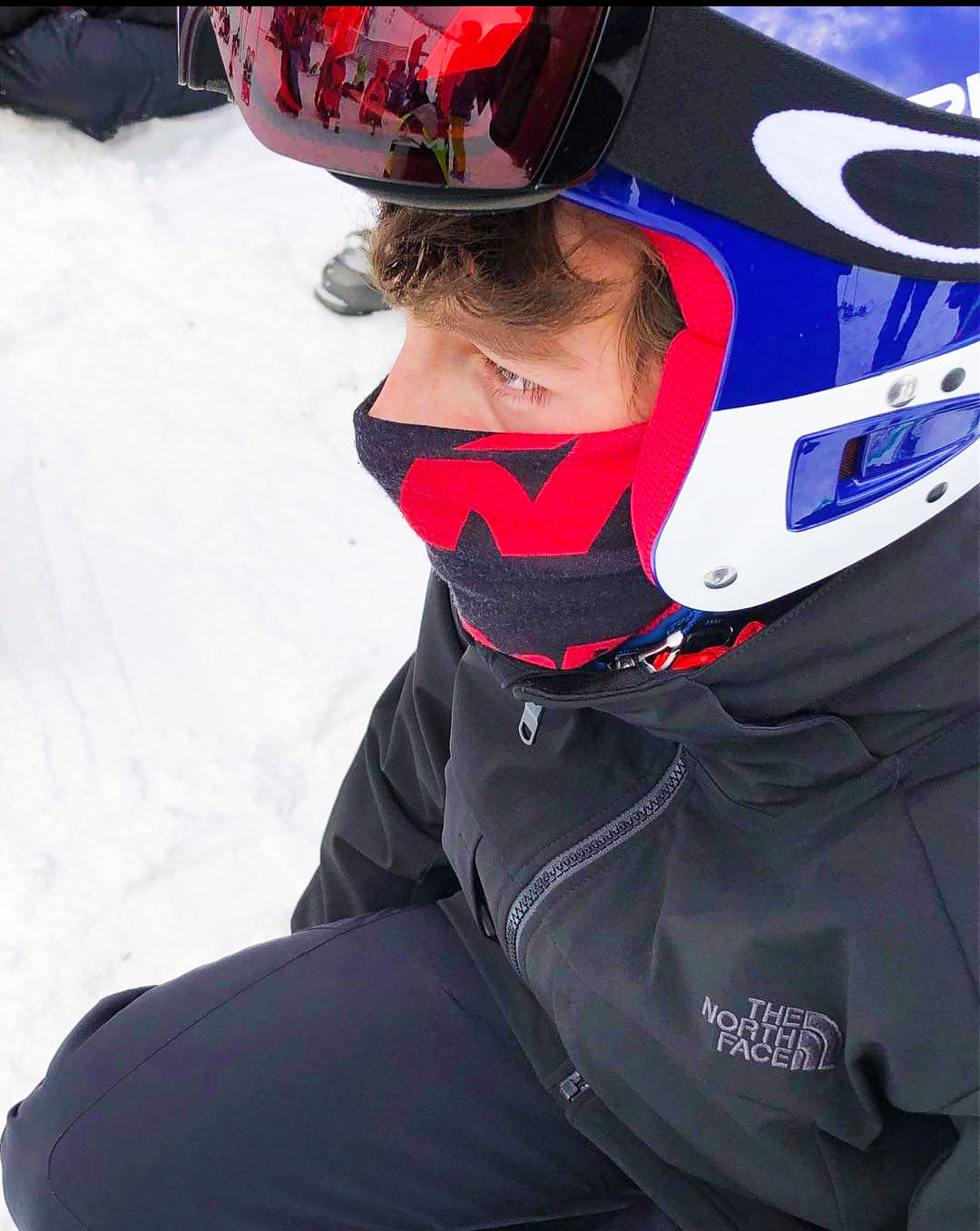 Valentine's coach, Brett, gives them drills and pointers as they go through the different courses, helping Valentine to better his skills as a skier.
"I do look up to him, he is a very good racer and I hope to be as good as him one day," said Valentine.
Not only does Valentine look up to his coach, he also looks up to Bode Miller, an Olympic Alpine ski racer.
"I look up to Bode Miller because he is an outstanding
Olympic and World cup downhill Skier."
Valentine does not let all his practice time go to waste. He races competitively with the Cleveland Metro Ski Council, as well as competitions in New York. Valentine competes almost every weekend during ski season.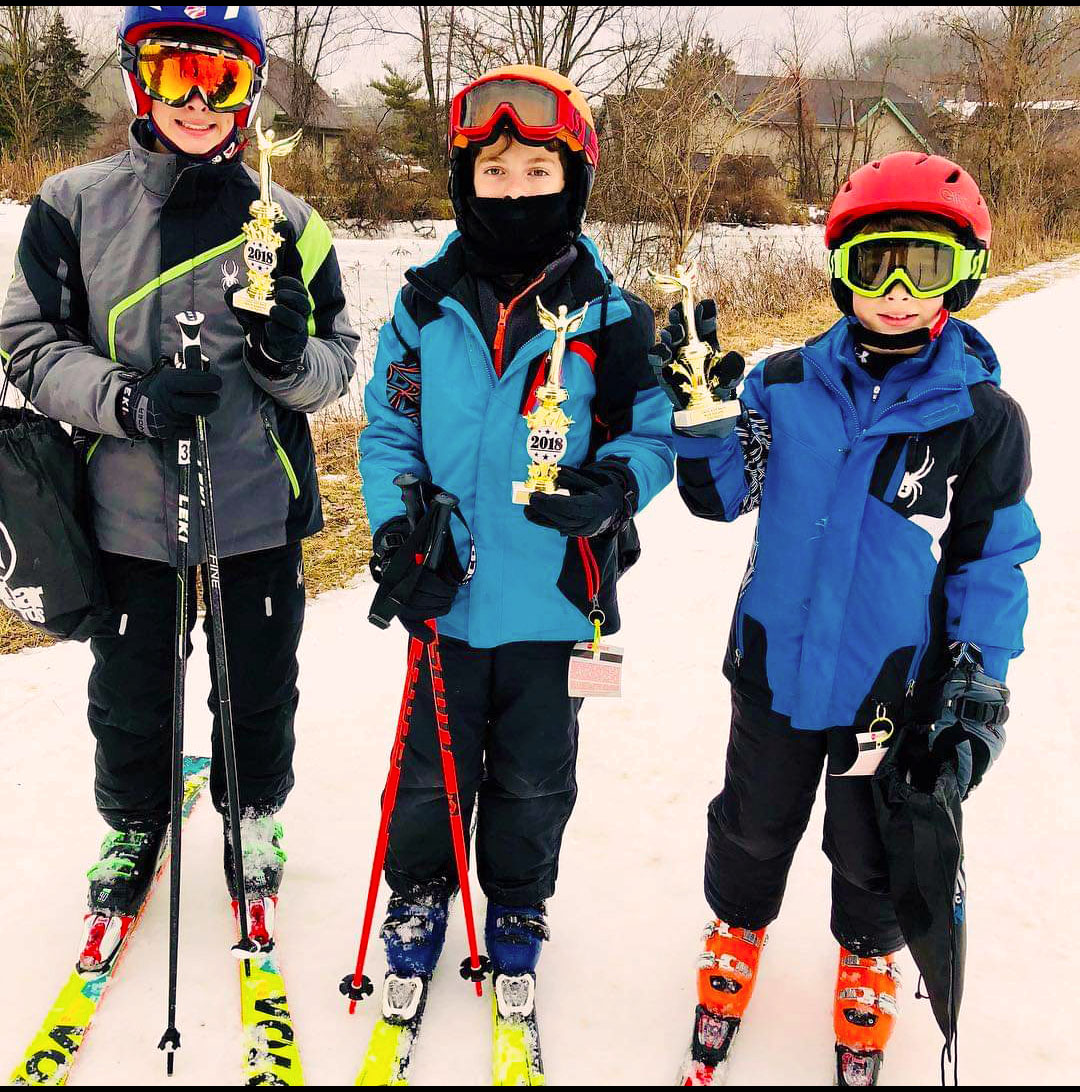 "The coolest thing I can do on skis is a mute grab." said Valentine. "Going off jumps feels really cool, because it's like floating through the air."
A mute grab is when the skiing goes off a jump and crosses the skis under them while holding on the ski. Another one of Valentine's favorite tricks is the 360, where the skier goes of a jump and turns a full 360 degree turn. Valentine has won first place in competitions with the 360 and the mute grab.
Clare Nicholas: Soccer
BY HALLE SHAFFER
For the past 9 years, Clare Nicholas has been pursuing her dreams of playing soccer. Introduced to the Internationals Club Team, she has been nothing but successful.
Nicholas runs cross country for the school which was a conflict with her soccer schedule. Doing so much physical activity can put a strain on your body.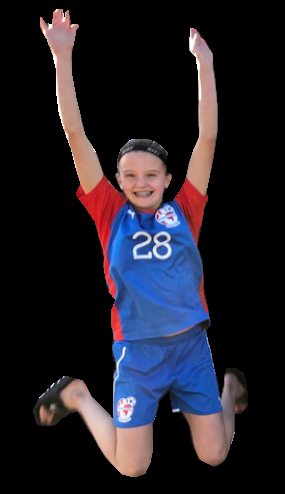 "Burton orchestrated a different schedule just for me, but I just didn't feel like I was getting enough, at soccer we don't condition that often so having both sports at the same time wasn't that overwhelming," said Nicholas.
With this altered schedule, she was still able to attend her two practices a week with soccer and cross country every day.
Nicholas's weekends are booked with tournament after tournament, attending games as far away as Phoenix, Arizona. When these tournaments take place, the girls have a few hours at their destination to do what they want, as long as they stay off of their legs. Nicholas says that the team is given an itinerary to follow alongside a game schedule.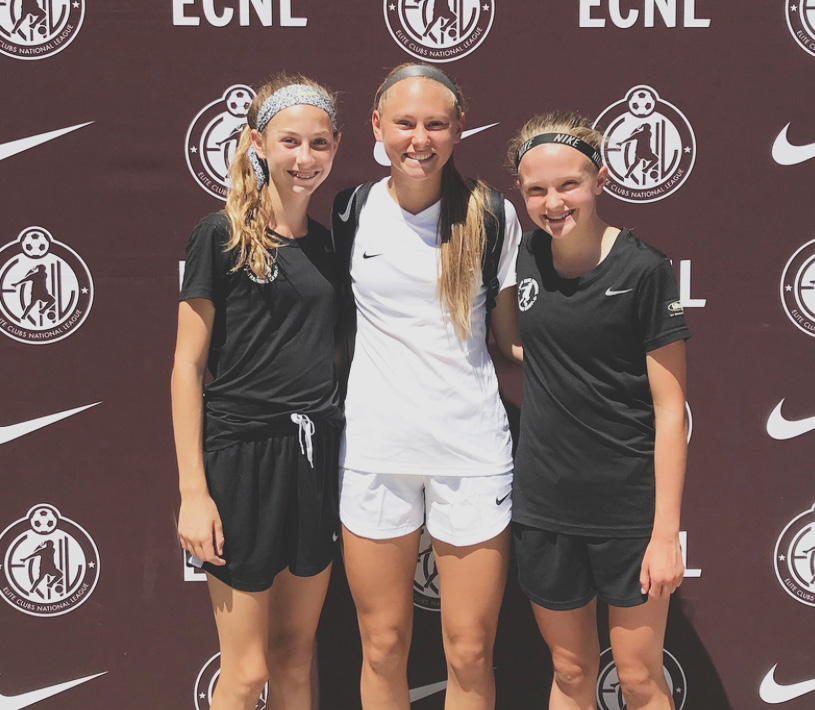 After they compete, they are usually given one extra day to experience their destination with team members and their family. Traveling gives other coaches and organizations an opportunity to watch new players for future recruitment. Nicholas mentioned that she hopes her hard work will open opportunities for her future. Nicholas would like to play soccer in college, hopefully at Penn State. Her team won State Cup Ohio North, which is a major soccer tournament, and she was invited to the ECNL national training camp.
From the beginning of her career in soccer she has always looked up to famous women players. A big influencer on her career is Carli Lloyd, not only are professional players her inspiration, but push her to be better.
"My parents always motivate me to practice and always be my best. They have always supported me in everything I do, just knowing that I have them behind my back means the most to me," said Nicholas.
Nicholas has shown her athletic ability this year, especially for being a freshman.
Through her success in both cross country and soccer, Nicholas is able to prove herself at a young age.
Noah Reeves: Trapshooting
BY HALLE SHAFFER
Noah Reeves, has been taking part in trapshooting for three years. Proving himself by placing first in the state competition and finishing 20th at the national competition.
Trapshooting has been a sport since the late 18th century, using real pigeons. Trapshooting is a sport using a shotgun, where one clay pigeon is thrown up at a time and the clay can go one of five directions. The goal is to hit the flying target every time.
Today, trapshooting is used as a shooting accuracy competition. Included in the Olympics since 1900.
Recently the raise in popularity of the sport is due to the appeal for training of hunting.
Reeves began practicing three years ago after he was inspired by his current coach.
Reeves competes as both a team and a individual. A team is made up of five shooters. The officials add up all five shooter's score and then take that number out of 1,000.
In order to win the individual event you must have the highest score out of 200. During a competition, the shooter has 200 targets, who ever has the best score out of 200 wins.
Shooters score points by breaking the clay targets, they shoot twenty-five every round. Their score is then taken out of twenty-five based on how many points the shooter makes.
The targets sent out come from a single "house" or machine.
"This sport is able to teach great discipline," said Reeves.
The trap season is only during the summer months so Reeves only competes once a month. Although the season is short, he practices up to twice a week in all months other than during the winter.
The team competes and practices at Cardinal Center Shooting Center and Campground. They enter into competitions around Ohio at places other than Cardinal Center.The team practices by standing 16 feet away from the targets, shooting five at each of the five posts for a total of twenty-five clay targets.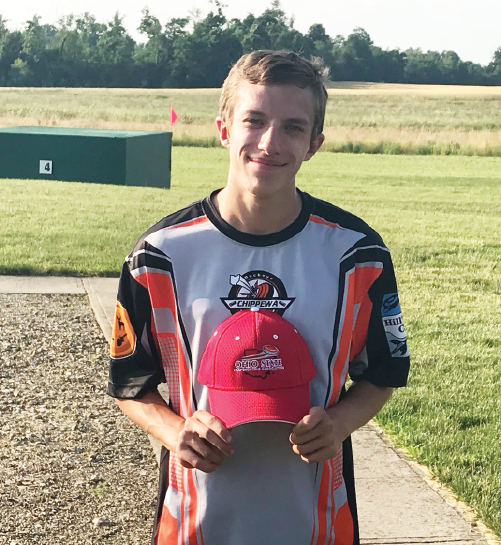 "We practice by shooting twice a week during season, but right now we just shoot on Saturday's. I normally shoot about six rounds of twenty-five for a practice if I can," said Reeves.
The team has coaches that help them hold, point, and mount the gun in a way to become more successful.
"Every shooter finds what works for them and gets into a routine and just stick to it. Everything matters even the way you breathe and how you call for a target," said Reeves.
With the tight competition of the sport, Reeves is able to come out on top in recent competitions. At both state and local competitions, Reeves alongside his teammates were able to be successful.
This story was printed in February. For more print articles, check out the full issue: