Three senior soccer players honored at state banquet
BY JACOB MCDERMITT
WHS seniors Kai Wagner, Jordan Barnhart, and Owen Porpora were all presented with awards at the All-State banquet for soccer in Ohio that took place this month. For Division I, Wagner was named 1st Team All-Ohio for boys, Barnhart was named 2nd Team All-Ohio for girls, and Porpora was the male recipient of the National Guard Leadership Award.
Porpora was unaware that he had been nominated by his coach or even that the Leadership award existed until it was announced at Wadsworth High's fall sports banquet.
"I found out at the sports banquet, the one with everyone. I did not know what it was so I was curious. Johnson told me I was going to the state banquet and that they would explain it there."
Each team from Ohio nominated one player that demonstrated "leadership qualities such as teamwork, integrity, dedication, and respect." A student-athlete of each gender was then chosen from this pool and this year's male was Porpora.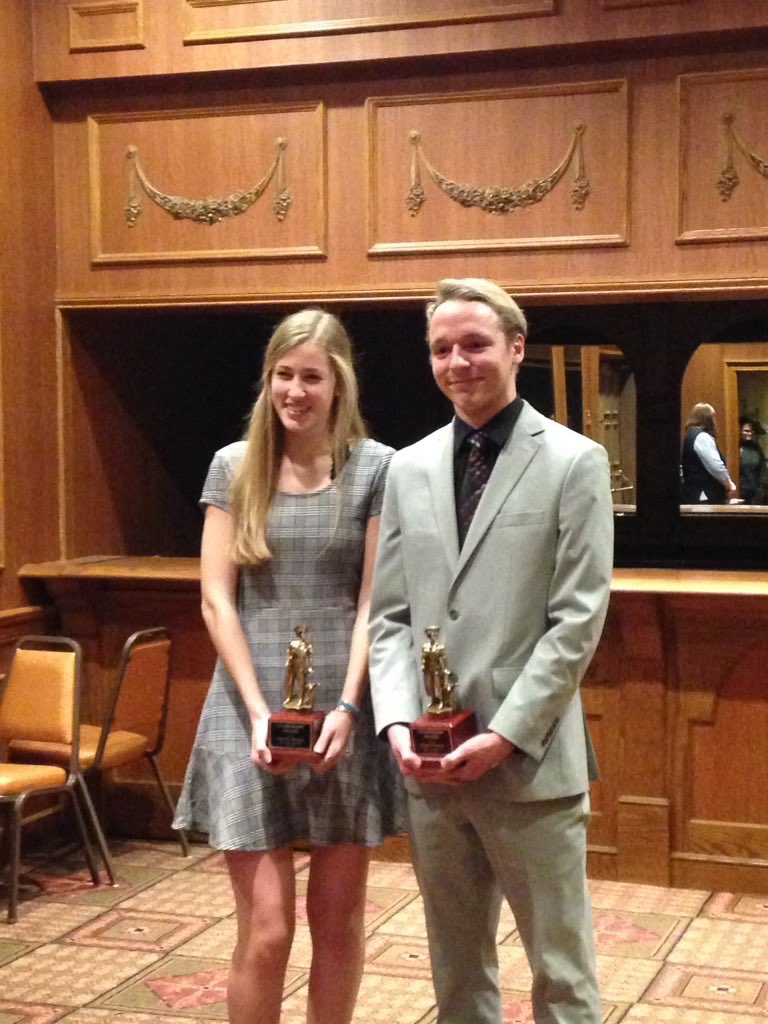 Porpora has played varsity soccer the past two seasons and was both a starter and a captain this past season. He is also a captain of the swim team and plans to go to the University of Cincinnati for Aeronautical Engineering.
Fellow boys team captain Wagner was named to 1st Team All-Ohio for Division I.
"Winning the award was exciting, but that was what I was rooting for," he said.
Not only was Wagner proud to be recognized, but he enjoyed the other parts of the banquet as well. It featured a guest speaker and an opportunity to interact with the other top soccer players in the state.
"It was cool. They had a guest speaker, and he was awesome. He lost both of his hands because he worked in a factory when he was 16 and went back to play in high school and ended up being 1st Team All-Ohio as a senior with no hands," Wagner recalled. "It was really cool being in the same room as all the best kids in the state. I pretty much know all of them so it was cool to see everybody there."
Wagner was a three-year varsity starter for the Grizzlies. He was a captain this season and was named 1st Team for the Conference, County, and Region. He was also awarded 1st Team Suburban League and All-Great Lakes. He is also an All-Ohio and state champion track runner in the 4×800 relay last season, but he is playing soccer in college. He is unsure of where at this point but plans to major in intelligence studies.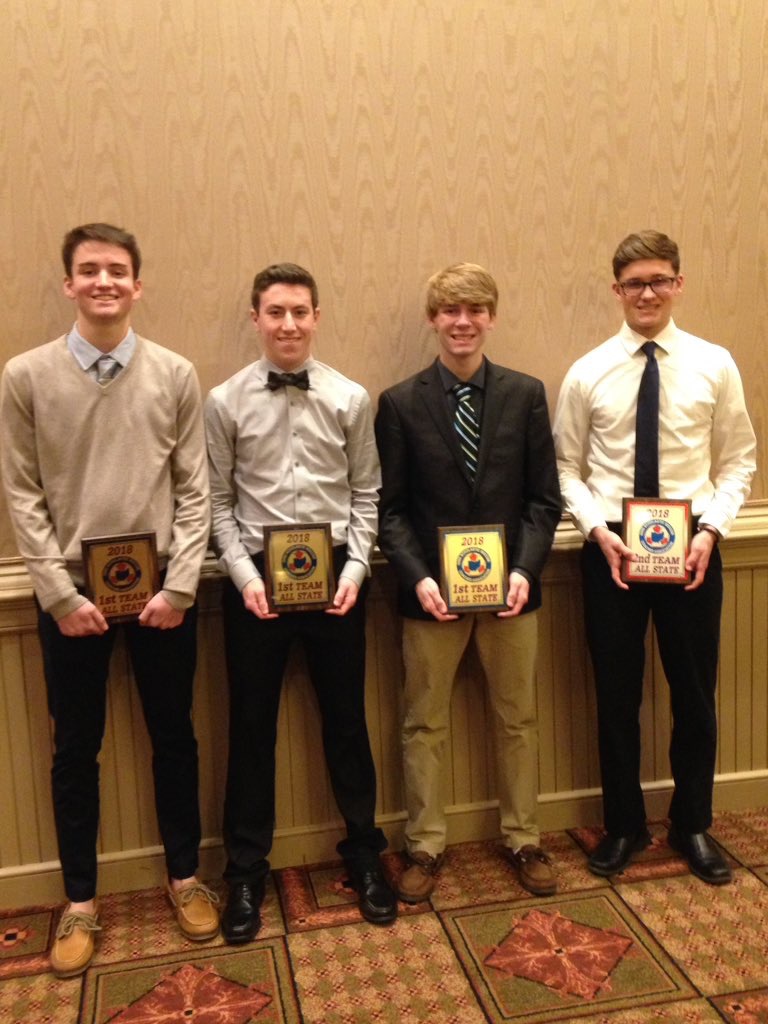 On the girls side, Jordan Barnhart was named 2nd Team All-Ohio for Division I. Similar to Wagner, she enjoyed interacting with the other top players, many of whom she already knew, at the yearly banquet.
"It was super cool because a lot of players that I have played with and played against were there too," she said. "It was a unique experience to be able to get us all together and talk about it all and about the season."
Barnhart was a four-year starting goalkeeper for the Lady Grizzlies. She finished her career with 25 shutouts and as a captain of this year's district finals team. Despite her accolades and long career, Barnhart will not be playing in college. Instead, she has her sights set on other things.
"I am on an LOA, which is a Letter of Affirmation, to the Naval Academy right now as long as my medical clears," said Barnhart. "That's what I am looking to do. You serve five years after the Naval Academy so I will serve in the Marine Corp most likely."
While their Grizzly careers may be over, these awards will keep their names in the school's record books.
This story was printed in January. For more print articles, check out the full issue:
Leave a Comment
Your donation will support the student journalists of Wadsworth High School. Your contribution will allow us to purchase equipment and cover our annual website hosting costs.