FEATURES BY JILLIAN CORNACCHIONE AND STANLEY BINGHAM
Brianna Becerra: Pageantry
BY JILLIAN CORNACCHIONE
Brianna Becerra, once a shy girl who was scared to stand up in front of a crowd, decided to compete in the Ohio Miss Job's Daughter Pageant. Little did she know that seizing this title would have a lasting impact on her life.
Job's Daughters is not just any group. It is an organization across the globe for young women between the ages of 10 and 20 that focuses on character building and kindness toward others. In addition, Job's Daughters also promotes a balanced lifestyle of family, school and extracurricular activities.
Ever since she was a little girl, Becerra had always admired and imagined earning the Ohio Miss Job's Daughter role.
This dream soon became reality when she got the opportunity to compete in the pageant in April 2018.
To compete in this pageant, one must take a written knowledge test, recite a few pages of memory work, and get interviewed by the judges.
While on stage, she was also judged on wardrobe, posture, facials, and interview questions.
"I felt nervous before going on the stage, but once I was in front of everyone, it was pure adrenaline," said Becerra.
She was extremely honored when she found out she had won, and said that it was one of her biggest accomplishments. Becerra is the youngest girl in Ohio to ever achieve this position.
The title has brought her a number of opportunities throughout the past year.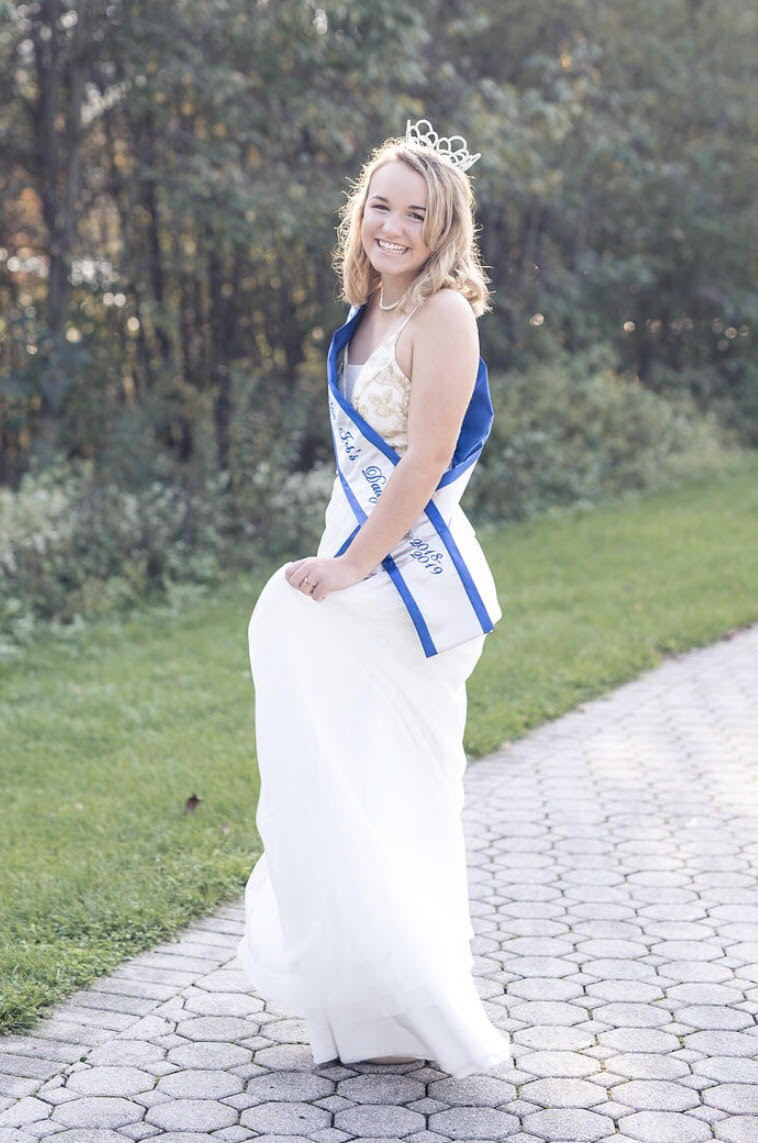 "My favorite part is definitely the traveling," said Becerra. "I'm able to meet girls from all over Ohio. I have built so many friendships this year that I'm sure will last."
Becerra has traveled to places all over the state, and sometimes to nearby states, where she participates in public speaking and demonstrates her leadership skills. She is on the road almost every weekend. Since she is rarely ever home, it has been a challenge for her to keep up with schoolwork and extracurriculars, but she has managed to make it work.
Becerra also had the privilege to represent a charity known as HIKE (Hearing Improved Kids Endowment), which raises money for children who are unable to afford hearing aids. Over the past year, she has raised nearly $1,600 for the cause.
Through this organization, Becerra has met girls from everywhere around the state of Ohio.
"The most rewarding thing about my title is being able to put my cape and crown on the little girls," said Becerra. "Their eyes light up when the crown is on their head, and that is what makes everything worth it."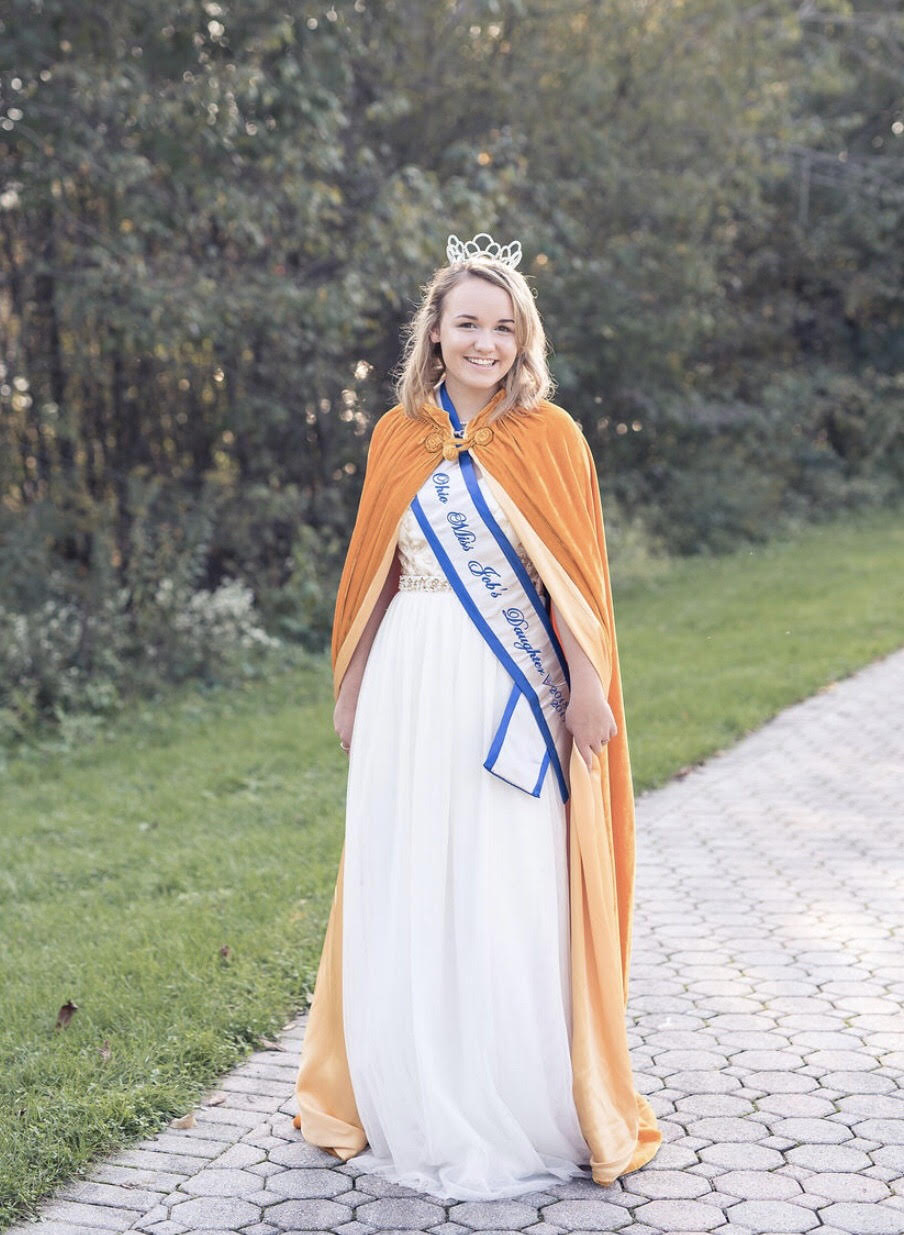 Job's Daughters has influenced Becerra's life in many ways. It helped her to open up and engage in the outside world, something that she had previously been missing out on. She was also able to reach out and contribute to the cause of helping others.
Becerra's term as Ohio Miss Job's Daughter ends in April 2019, although, she will still be called an "Ohio Miss".
She is exceedingly grateful to be given all of these opportunities. They have taught her many things that she will continue to take with her through life.
In her future, Becerra wishes to compete in more pageants similar to the Ohio Miss Job's Daughter Pageant.
She hopes that one day, she can compete for international titles so that she can travel around the world, experience new cultures, and continue to make a difference in the lives of many.
Elaina McNeely: Makeup
BY JILLIAN CORNACCHIONE
Elaina McNeely possesses a unique artistic talent. She expresses herself through her makeup.
McNeely was introduced to makeup when she was just five years old and has had this hobby ever since. However, she really started getting into makeup about the time she was in 6th grade.
She was first influenced by her mother and has gotten increasingly passionate about makeup as she was slowly introduced to new products and different styles.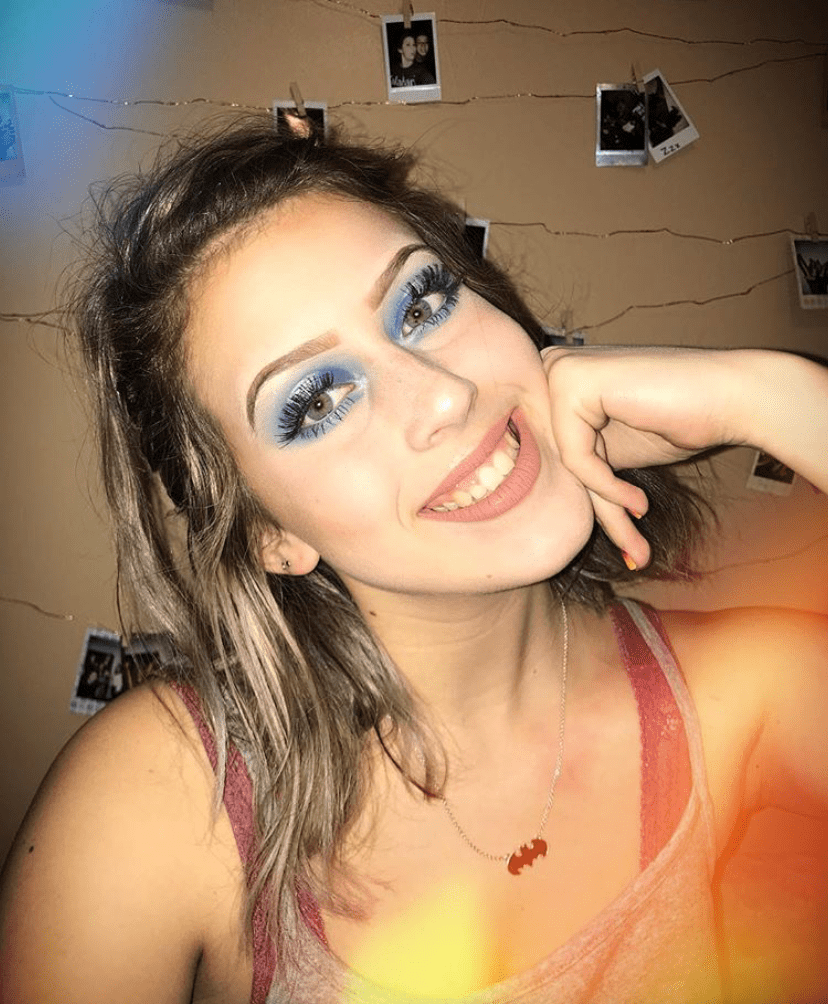 "Makeup is such a cool way to completely transform yourself," said McNeely. "I mostly use makeup as a way of artistic release."
She continued to practice, and her styles began to possess more detail and get higher in quality over the years.
McNeely describes her makeup style as being current and fun. She has acquired a lot of fascinating and intricate looks that are sure to catch the eye of many. She uses bright eye shadow colors and sometimes incorporates a glitter cut crease to make her eyes pop.
When it comes to makeup, McNeely does not limit herself to one specific brand. She uses several different kinds. A few of her favorites include Morphe and Too Faced.
For school, McNeely usually goes with a mild, natural look. She often takes on a more bold look for special occasions or just for fun. Whenever she has free time, she tries a more challenging design.
Photo Courtesy of Elaina McNeely

Photo Courtesy of Elaina McNeely
"My morning routine for school takes about 20-30 minutes, but if I go all out and do something fun, I could be there for hours," said McNeely.
After high school, McNeely plans to do something centered around cosmetology. She thinks that this field is a good fit for her, and hopes that she can continue to build on her artistic skill as she gets older.
"I hope that in the future I can continue doing makeup, whether it be for fun or for work, either one is fine with me!" said McNeely.
Hannah Ihrig: Dance
BY STANLEY BINGHAM
As a member of Once Upon A Dream Dance Company (OUAD) in Medina, Hannah Ihrig has become an experienced dancer due to years of hard work and dedication. She has received multiple awards and participated in many competitions, which portray her accomplishments as a dancer.
Due in large part to her extended family, she began to dance at a very young age. Without the help of her cousin, her involvement in dancing most certainly would have been halted.
"My cousin inspired me to start dancing," said Ihrig, 10. "When I was little, I would go and watch her dance, and I always wanted to do it."
She started to specialize in certain types of dancing, including ballet, lyrical, contemporary, and hip-hop for a short period of time.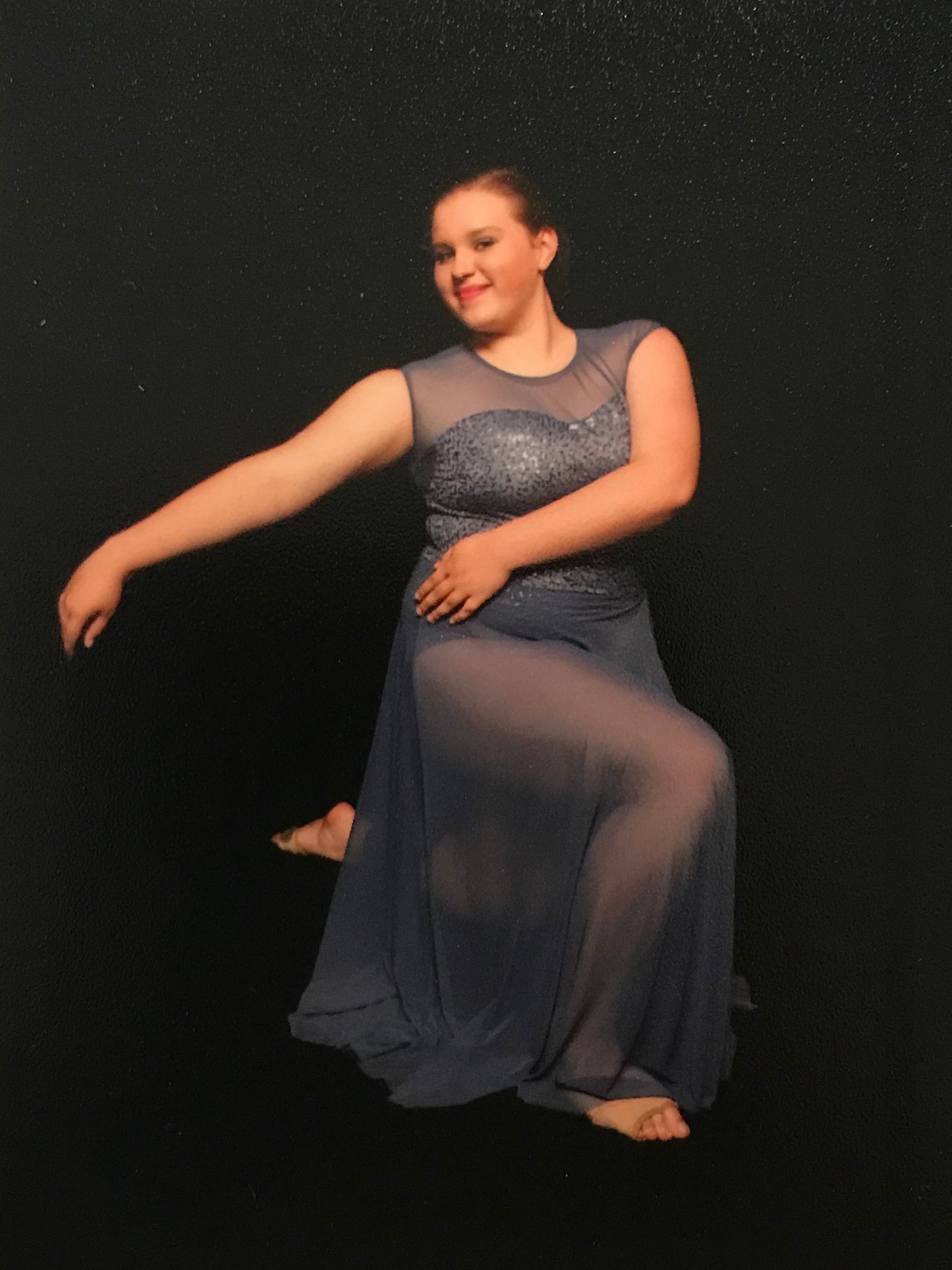 Ihrig enjoys dancing for OUAD due to their wide selection of classes for both males and females. Ihrig competes in four competitions, called Beyond The Stars, Revel, Applause, and Revolution as well as at a convention.
"These are dance competitions where different teams come to perform," continued Ihrig. "Conventions go hand in hand with competitions. It is basically three days of different dance workshops held in hotels or ballrooms led by well qualified choreographers."
Her hard work has not gone unnoticed as a multitude of accolades have been added to her collection from her different competitions.
"During routines, the judges look at four categories for a score of 300 points," said Ihrig. "The scoring goes as follows: platinum (300-285), elite high gold (284.9-270), and high gold (269.9-255). I have also learned the principles of teamwork, discipline, respect, dedication, and definitely time management. "
Despite how involved Ihrig as a high school student, she works hard to keep her long-term goals in mind and focus on the bigger picture.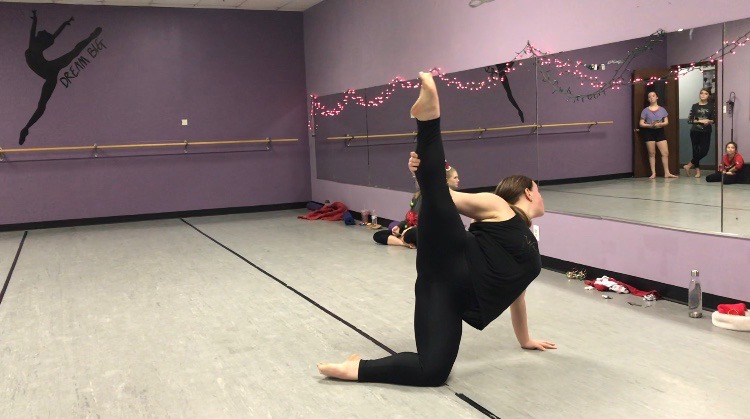 "I hope dancing can take me to college in the future," Ihrig expressed. "Obviously, the goal is to get to Broadway after that. The next best option is California where I could dance professionally with big artists, or in movies and TV shows." said Ihrig.
Ihrig has prepared herself for success in the future and continues to work to become better each and every day. With the help of family and instructors, she will continue to compete in different events and hopefully achieve her goal of making it on the big stage one day.
Axel Mueller: Photography
BY STANLEY BINGHAM
Photography requires an experienced eye and a knack for capturing moments. Axel Mueller has already acquired this skill along with several more pertaining to the art of using a camera.
Mueller took to photography at a very young age. Others who used cameras served as an inspiration to him and he looked up to them as role models.
"I was inspired to do photography because my mother would always take pictures that I would love to look at," said Mueller. "She would take photos at family events and when she was not using it, she would ask if I wanted to play around with it."
He wanted to challenge himself, which is what prompted him to begin his work with photography.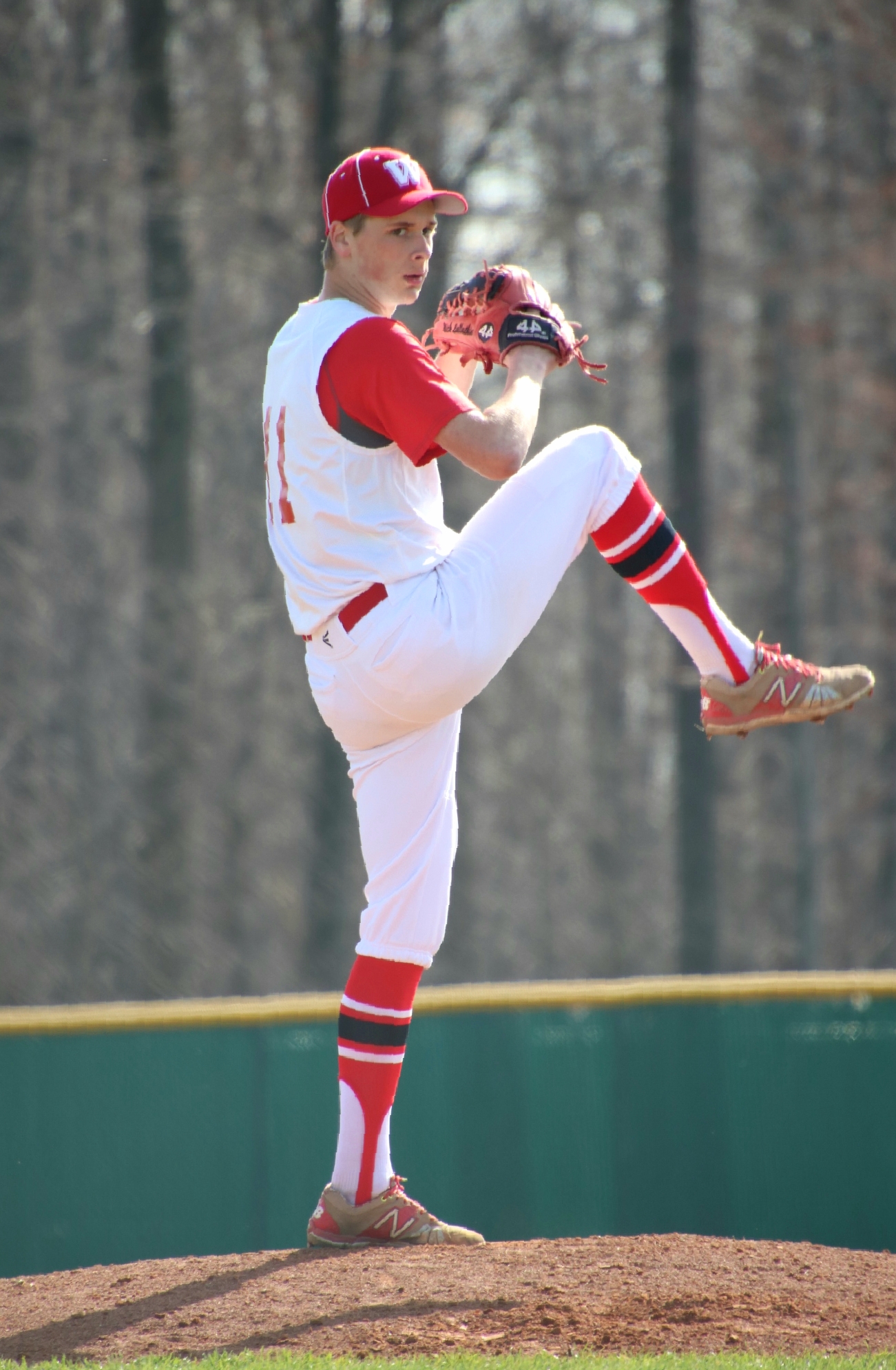 He continued to take photos as he was growing up, developing his abilities even further. Now, as he is in a more professional role as a photographer, he takes pictures for a number of events and for other people as necessary, filling in when those people are not available to perform their job.
"I help someone out when they cannot take pictures at events, but mostly I do photography for myself," Mueller continued. "I do a lot of events. I have done engagement photos, events in Cleveland, and photoshoots. For the most part, however, I do school sporting events."
Taking photos all of the time can be tedious, but he works hard to make sure they are up to his personal standards.
At high school basketball games, he stands on the baseline of the court and captures pictures of the game. He also moves to several different positions in order to take the photos in all angles. He enacts this technique in order to get the angle he wants.
Photography is simply a skill to Mueller right now and he views it more as a leisurely activity. He is open to other career options, but he is well aware of the prowess his work displays.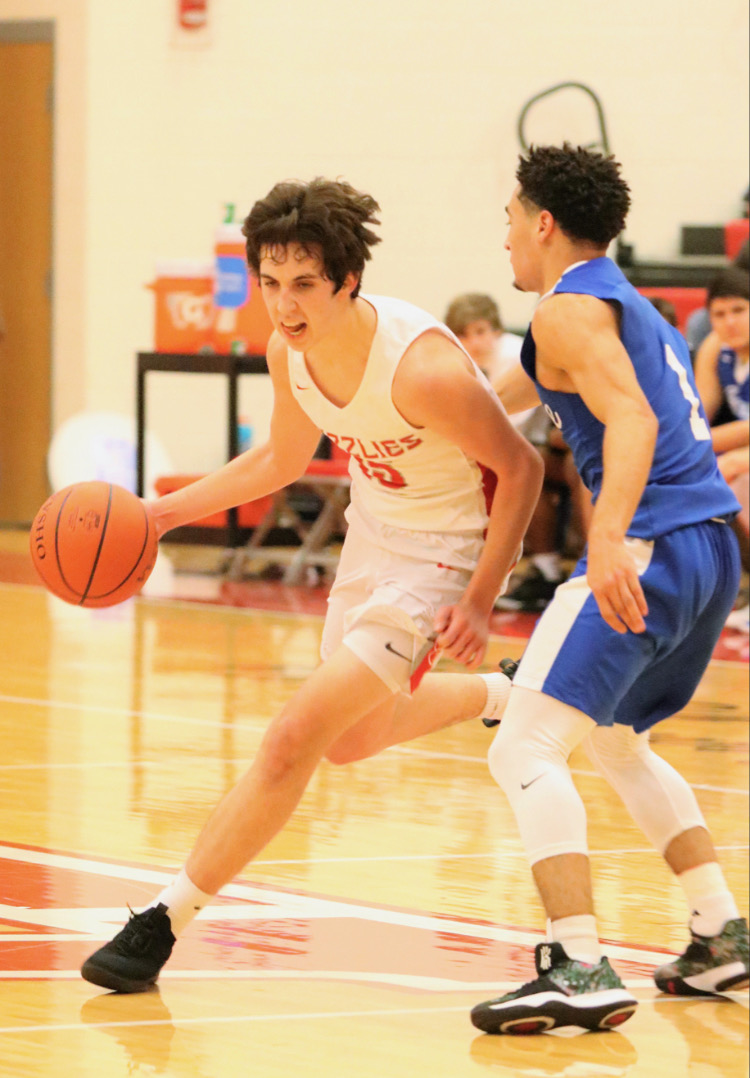 "Photography is more of a skill I am trying to get better at, rather than a full time career," said Mueller. "I really enjoy it and it is a nice way to use free time when I do not have anything else going on. I do see it as a job I can do in my free time. If it so happens that it becomes my path, then I would love to try and be a photographer for National Geographic or a big newspaper like The New York Times. I am also definitely interested in Aerospace or Aerospace Engineering."
While Aerospace and photography are very different career choices, Mueller is very passionate about both and hopes to be successful no matter what path he chooses.
The future is wide open for Mueller, whether he pursues photography or another occupation. With more time and experience, his photography skills will certainly develop even further. For now, he will continue to rely on his hard work to be successful.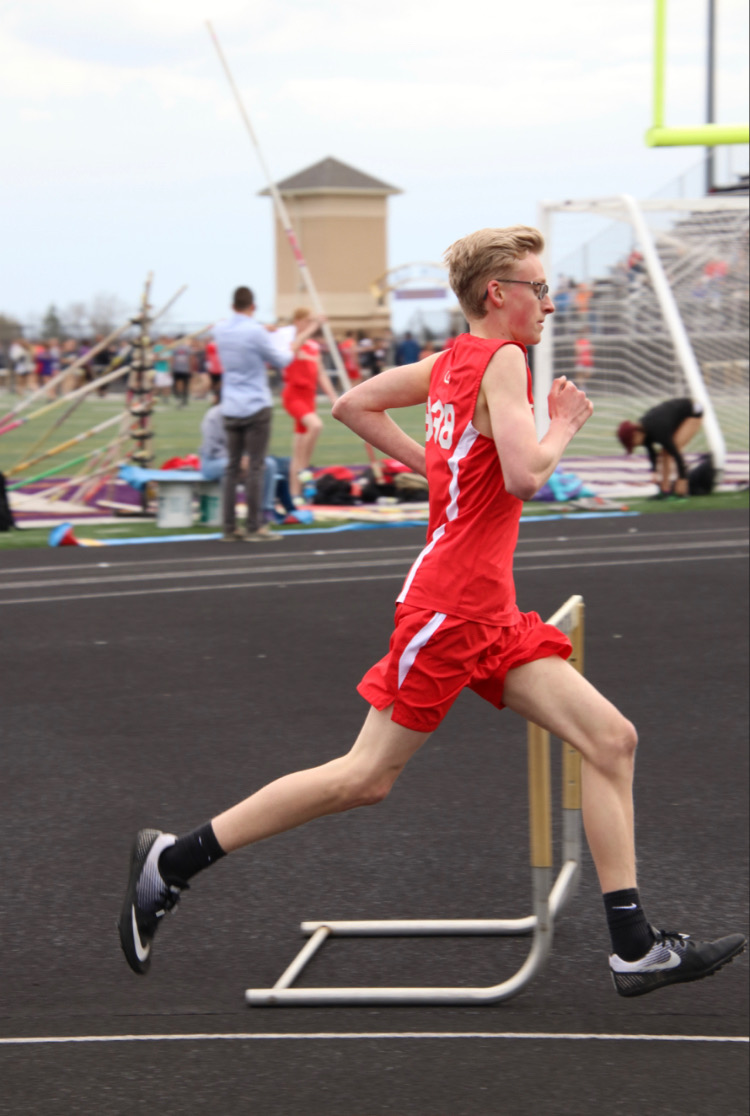 This story was printed in January. For more print articles, check out the full issue: