Weekly Sports Update: Jan. 25
BY JACOB MCDERMITT
Wrestling

Over winter break, the wrestling team defeated Stow 77-3 and North Royalton 51-12. The team won the North Canton Hoover Holiday Invitational and beat Hudson 70-6 and Twinsburg 62-12. They also won the Medina Invitational, where Luke Baughman, 12, placed 1st at 138 pounds and won Most Valuable Wrestler and Coach Clay Wenger was named the Tournament's Outstanding Coach. Also placing first was Michael North, 12, at 145 pounds and Dom Loparo, 11, at 170 pounds. They beat St. Vincent-St. Mary's 51-24 and Huntington 52-30. Their sole loss of the season came to St. Edwards 41-18, but bounced back and defeated Nordonia 57-19 and Cuyahoga Falls 82-0. They fell to Brecksville 38-22 and are now (10-2) overall and (6-1) in the Suburban League.

Girls Basketball
The girls basketball team split their first two games of winter break, beating Twinsburg 55-35 and losing to New Philadelphia 46-44. They won their next three, 59-31 over Norton, 45-41 over Magnificat, and 59-22 over Strongsville. They dropped a close one to Aurora, losing 38-36, before rattling off a trio of league wins over Hudson, 58-34, Brecksville, 68-18, and Nordonia, 58-33. At the Classic in the Country, they fell 44-28 to Newark, but bounced back with a 71-36 victory over Cuyahoga Falls. They are now (13-3) overall and remain undefeated in the Suburban League at (9-0).
Boys Basketball
The boys basketball team beat Cuyahoga Falls 52-31 and Revere 44-37. They fell 54-49 to North Royalton and then defeated West Geauga 59-53 in the NEO Elite Christmas Classic, with Jack Simmons being awarded the MVP with a game-high 28 points. They then dropped their next two games, 63-62 to Twinsburg 63-62 and 68-48 to Brecksville, before defeating Hudson at home 58-48. They then lost a close one, 55-54 to Medina and defeated Nordonia 56-53 and are now (5-6) overall and (3-4) in the Suburban League.
Gymnastics
The gymnastics team won all four of their meets over break. They defeated McKinley 132.5-117.2, Perry 132.25-124.85, Triway 132.25-119.3, and Massillon 134-124.75. On senior night, they defeated Cloverleaf 130.75-119.05 but lost to Westlake 132.15-130.75 to move to (5-2) overall and (5-1) in the Northeast Ohio Gymnastics League.

Boys Bowling
The varsity boys bowling team won the Muskingum University Invitational out of 20 teams. They split a pair of matches, defeating Louisville 2444-2030 and fell to Lexington 2491-2441. They then placed 12th out of 26 teams at the Ohio State Buckeye Classic before getting back to their winning ways, beating Roosevelt 2664-2384, Copley 2518-2479, and 2609-1971 over Hudson. Then they lost a close one to Tallmadge 2457-2454 before defeating Nordonia 2593-2547 to go to (10-2) overall and (8-1) in the Suburban League.

Girls Bowling
The girls bowling team placed 14th out of 20 teams at Muskingum University Invitational. Then they dropped a pair of matches to Louisville 2017-1929 and Lexington 2304-1848. They placed 14th out of 26 teams at Ohio State Buckeye Classic. They then also lost to Roosevelt 1836-1833 but won their next two over Copley 1935-1640 and 1759-1713 over Hudson. Then they fell to Tallmadge 2245-1763 to make them (5-5) overall and (5-2) in the Suburban League.

Boys Swim
Boys swimming and diving defeated Copley 110-58 and Highland 95-90. In the Canton City Schools Christmas Invitational, Gabe Currens, 12, placed 1st in diving and John Edurese, 10, placed 4th in the 100 Butterfly. The team placed 4th out of 7 teams at the Walsh Jesuit Warrior Relays. Currens won the Suburban League diving championship and the team placed 6th in the league. Then they beat Twinsburg 102-84 to move to (5-1-1) overall and (3-1-1) in the league. They then finished 23rd out of 42 teams at the Northeast Classic.

Girls Swim
Girls swimming split their first pair of matches of break, defeating Copley 86-84 and falling to Highland 94-92. In the Canton City Schools Christmas Invitational, Elyse Waldow, 11, finished 4th in the 100 Breaststroke and Hannah Berlin, 12, finished 4th in the 500 Freestyle. The team placed 6th out of 7 teams at the Walsh Jesuit Warrior Relays. They finished 4th in the Suburban League and then defeated Twinsburg 109-76 to give them a record of (5-2) overall and a league record of (4-1). They then finished 34rd out of 48 teams at the Northeast Classic.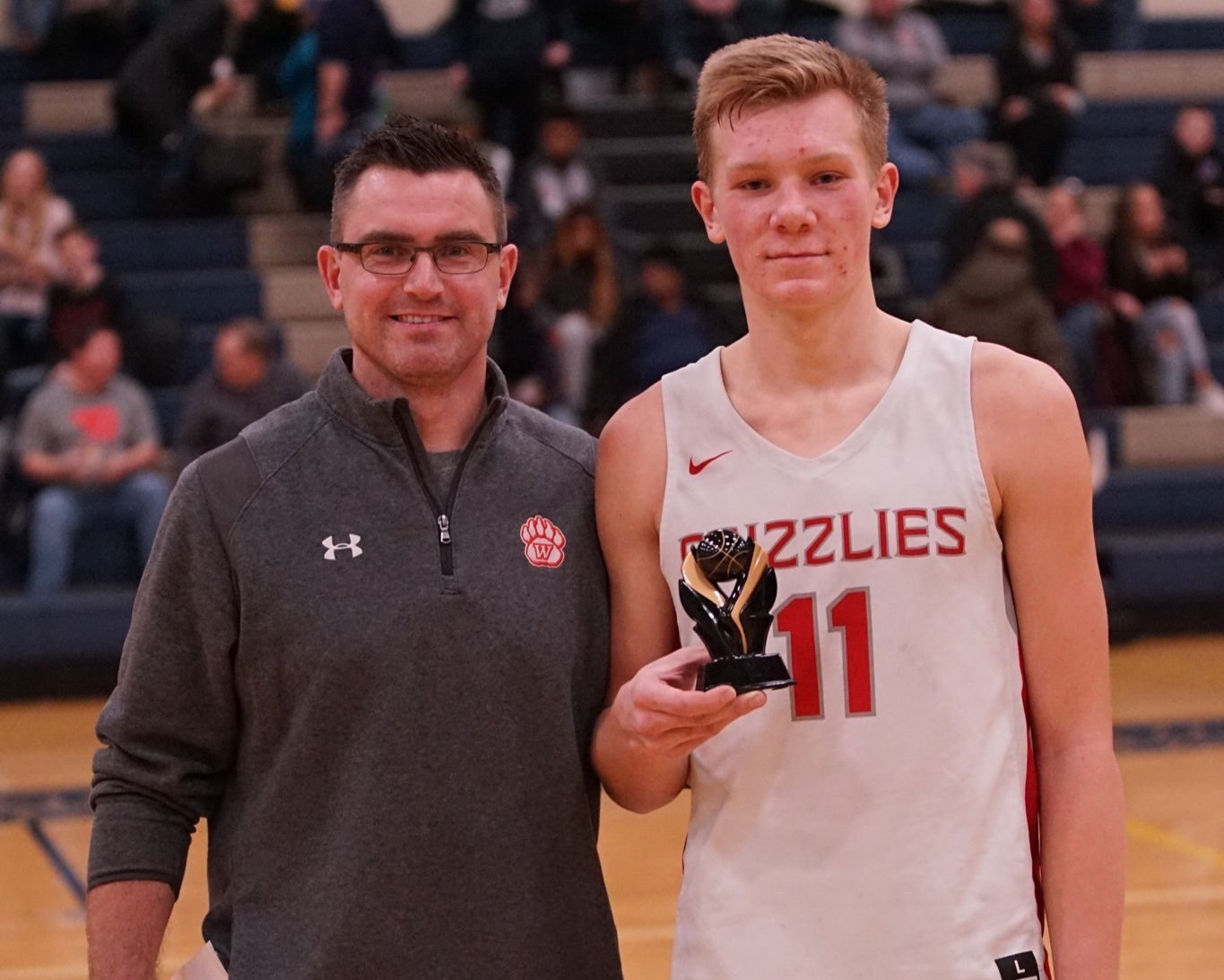 Leave a Comment
Your donation will support the student journalists of Wadsworth High School. Your contribution will allow us to purchase equipment and cover our annual website hosting costs.