BY HALLE SHAEFFER
As the Lady Grizzlies finished their successful regular season, they moved on to the district playoffs.
As they faced Highland in their first game of the tournament, the girls increased their record to (10-3-4) overall, claiming sectional champions. Following this, they played at Brunswick for the district semifinal. The game was tied through two overtimes, sending it to a shoot-out to determine the winner. The girls won the shoot-out with a final score of 4-2.
In their final game of the tournament, they played against Medina. In the end, Medina came out victorious with a score of 0-1. After three games the team finished with the title of District Runner-up.
During these tournament games the girls had to push themselves in practice and persevere during the playoff games.
"The hard work is worth it once I see the proud faces of our parents and friends after a close game," said Elena Vukovic, 11.
"All of the training and difficult days are worth it going into the tournament," said Grace Back,12, in agreement.
The captains this year were Jordan Barnhart, 12, Mia Gambaccini, 12, Teddi Farson, 12, and Mackenna Blackburn, 10.
"They direct us on and off the field. They always motivate us and never let us forget what we are working towards," said three year varsity player Hailey Barfuss, 11.
"Making sure that the whole team is working together as a unit and keeping everyone on the same page during games is the most important part of leading the girls. We are able to work well together when we communicate the way that we should," said Blackburn, the youngest captain on the team.
Along with Barnhart, Gambaccini, and Farson, fellow seniors Grace Back, Elizabeth Talabac, and Kendall Kraft led their team on and off the field. The seniors helped plan team activities to strengthen their relationships.
Over the summer they all participated in a weekend long camp filled with activities designed to increase team chemistry.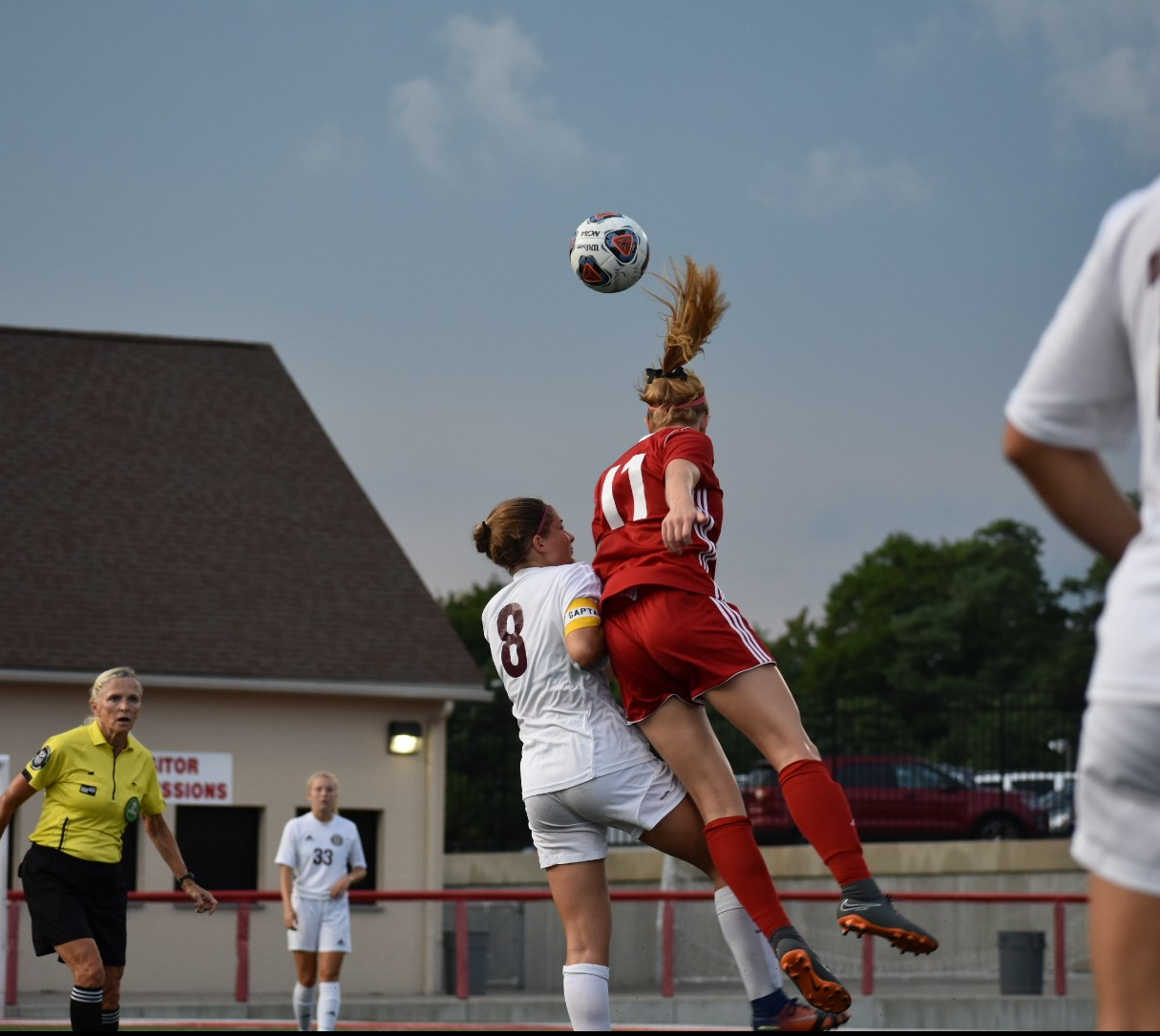 "Spending two nights at a team bonding retreat, playing games together, and becoming closer as a team helped us not only off of the field, but it helped us to talk more on the turf. We got a lot closer as a team and it definitely helped us throughout the season," said Sami Shaffer, 11.
Although the team will be losing six seniors next year, many young players will be ready to step up to fill these places.
Young players that stand out, other than Blackburn, are Sarah Flaker, 10, and Gabriella Inestroza, 10.
"They filled the gap from our seniors that graduated last year, and will fill the upcoming gap next season. This is also their first year on varsity," said Vukovic.
The girls are proud of their accomplishments throughout the season. They finished the regular season with a record of (9-3-4) overall, (4-1-2) in the Suburban League, and postseason of a record of (2-1).