Senior Spotlight
FEATURES BY ABBY WICHTERMAN AND EMILY THOMPSON
Diego Costa: Volleyball
BY ABBY WICHTERMAN
Our school primarily focuses on the girl's volleyball team at Wadsworth High School; however, we tend to overlook the fact that there is a student among us who has excelled in volleyball outside of the schools. Diego Costa, 12, plays for a club volleyball team called Ignite. Ignite is a volleyball organization that is located in Twinsburg, Ohio. The focus of Ignite Volleyball is to improve athletes on and off the court.
Costa has had the opportunity to compete all around the country through his club team.
After watching his dad, Frazer Costa, play volleyball throughout his childhood, Costa chose to try volleyball out for himself when he was in sixth grade.
"I grew up seeing my dad play and I just thought it was something different and wanted to try it," said Costa.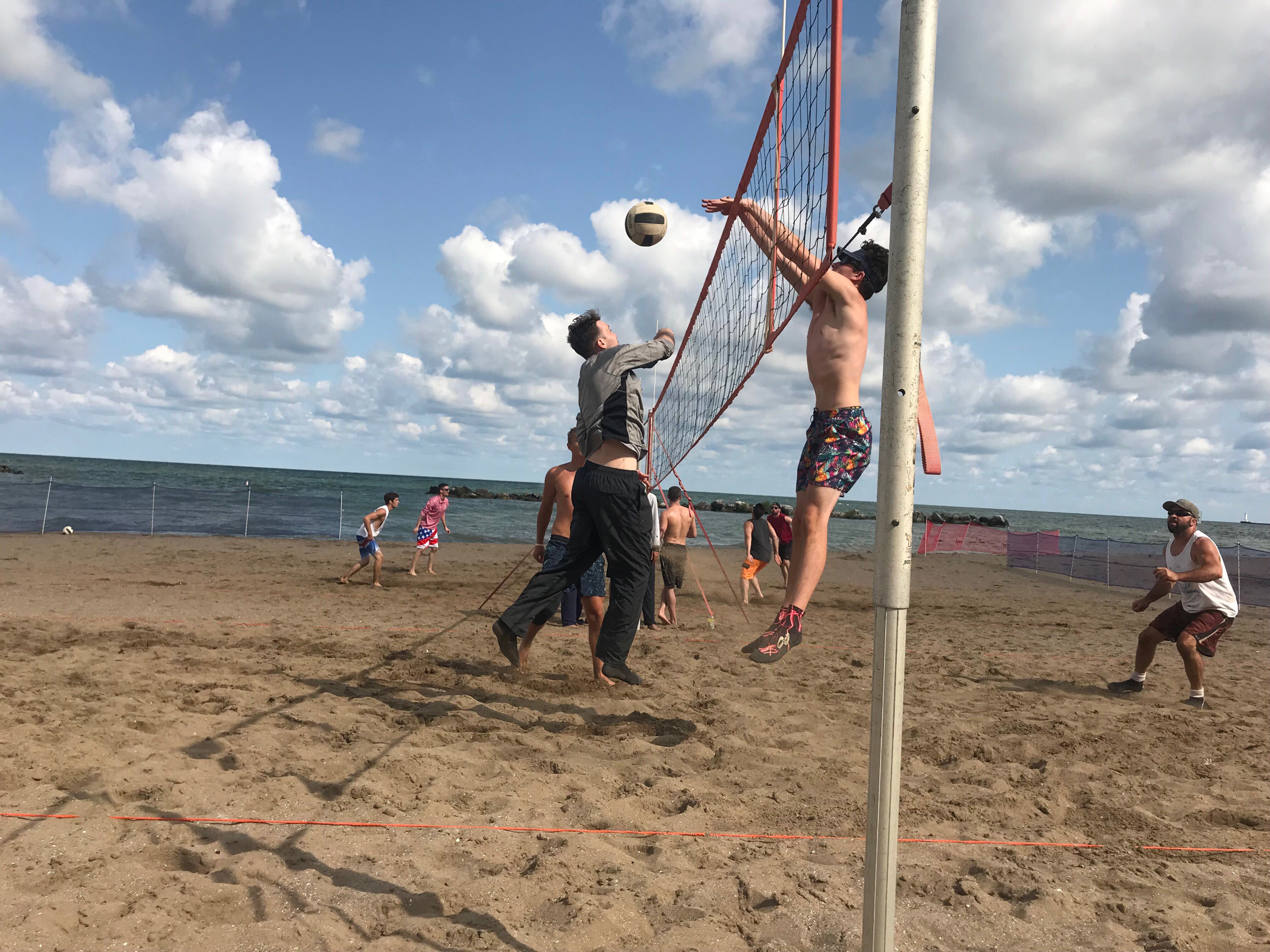 He went to Jackson High School and began playing for Jackson's boys volleyball. Costa played there for two years, but then later decided to play club at Ignite Volleyball. He currently plays for a Junior Olympic team, or J.O. During the J.O. season, Costa practices everyday of the week from 4-7p.m. However when the J.O. season ends, Costa does not stop playing volleyball.
"I play year round," Diego explained, "I play beach volleyball in the summer because that is when all the major tournaments happen."
Through playing J.O. and beach volleyball, Costa gets the opportunity to play other club teams from all over the world.
"I have played in many tournaments all over the U.S. such as Chicago and New York, but my favorite tournament is the Lake View tournament up on Lake Erie," said Costa.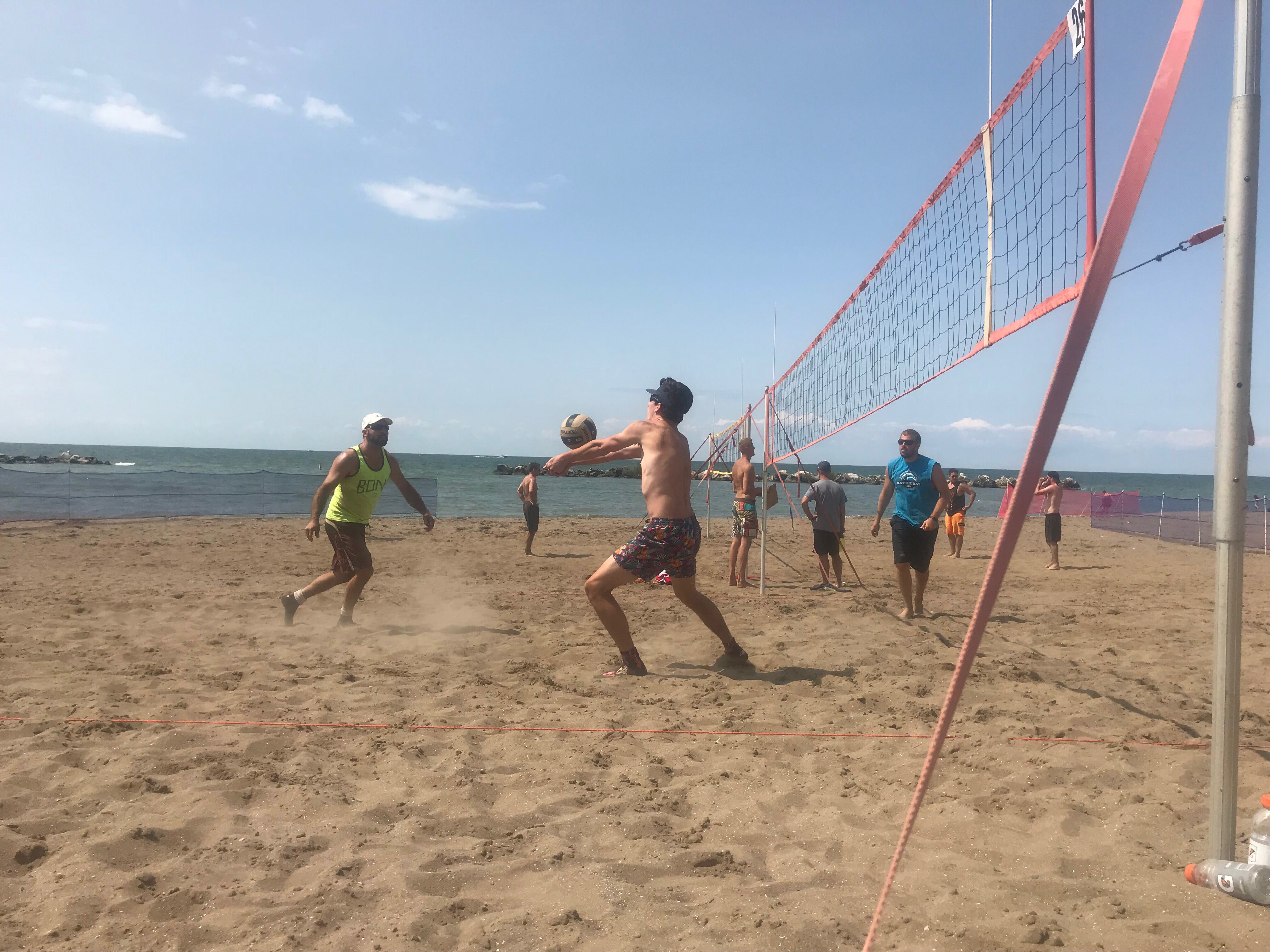 Though Costa does not have any plans to play volleyball in college, he is still determined to continue his volleyball career past high school.
"I was offered to play in college but I don't plan on playing anywhere because I can compete whenever, I don't need a college to play volleyball," stated Costa.
Through playing volleyball, Costa has exceeded expectations as a student athlete. He has proved that it is possible to excel in a sport without playing for the high school. It is alright to go against societal norms of high school and do your own thing. Costa has shown that through his dedication to volleyball.
Ashlyn Schertz: Horseback Riding
BY ABBY WICHTERMAN
Most girls dream of owning a horse and being able to ride it whenever they want. For Ashlyn Schertz, 12, this dream is a reality. She is an equestrian who competes in riding competitions.
Schertz has been riding horses since she was 10 years old. With 8 years of riding experience under her belt, she has competed in a wide range of competitions. She has competed in not only local competitions, such as 4H, a youth organization, but in national and world competitions as well.
Though these competitions sound thrilling, it is not an easy process to get there. Schertz spends a lot of her week preparing her horse.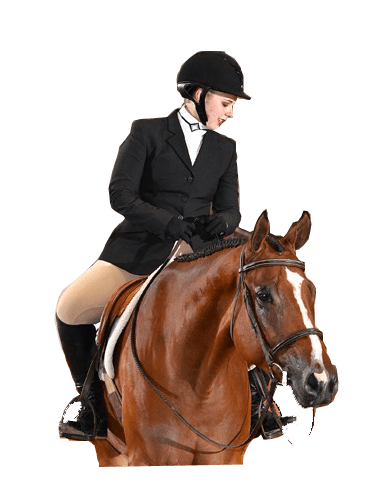 "During a normal week, I go to the barn 4-6 days," said Schertz, "I spend 3 plus hours a day grooming, riding/training, and taking care of my horse and the other horses there."
During competitions she competes against riders who have worked just as hard as she has. The riders not only compete against each other, but also help guide one another in their riding journeys
"At higher level shows, there are so many amazing and talented exhibitors and trainers," Schertz said, "They are all so knowledgeable and want to help out."
Schertz owns two horses, Sully and Petey. Though Sully is her competition horse, she cares for both of them equally. Through spending a lot of time with them, she has been able to bond with the horses creating a trusting relationship with them.
"My favorite part of riding horses is the bond you get to form between you and your horse," Schertz said. "Horses are not trusting animals and are naturally very spooky and will runaway from anything they sense is danger. Due to that, it is very hard to build a bond with a horse. Once you do, it's an amazing thing."
Schertz explained that the bonds that are formed are far more cherished than any prize that she has ever won from riding.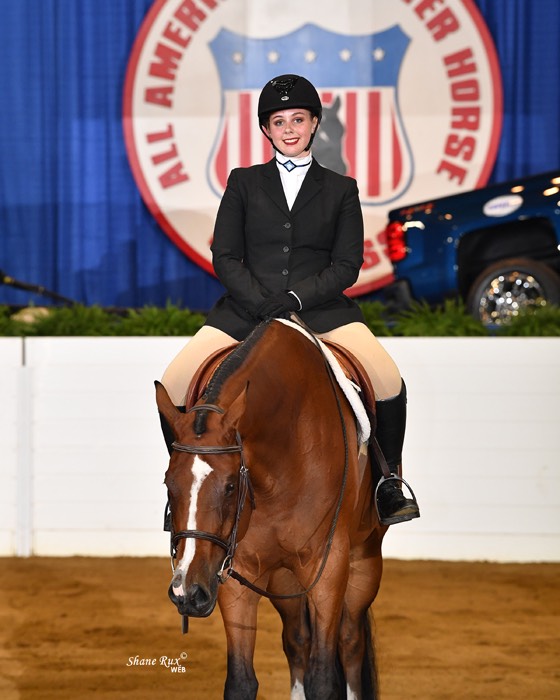 "The people that have earned and understand this bond know the amazing feeling it gives you. I personally think that is more rewarding than all of the awards and money I have won," Schertz explained.
She hopes to continue her love for riding past high school. She is hoping to attend Kent State University and join their equestrian team. Schertz also hopes to further her training and wants to assist others in their riding journey as well.
"I'm also planning on continuing my knowledge of horses and helping out others that need guidance," Schertz stated while discussing her plans for the future.
"The friendships I have made with some of those people, I know, will be lifelong. Riding has really changed my life for the better and I would not give it up for anything," said Schertz.
Schertz is an example of a student who goes above and beyond outside of our school.
Charlotte Lewis: Dance
BY EMILY THOMPSON
The world of competition dance, along with many other artistic and athletic activities, is brutally competitive and often harsh on young students. However, Charlotte Lewis, 12, is not scared of the competition. Lewis started competitively dancing for Once Upon A Dream, a dance studio located in Wadsworth, Ohio, at the age of six. She was inspired by her older sister, Caitlin Lewis, to dance.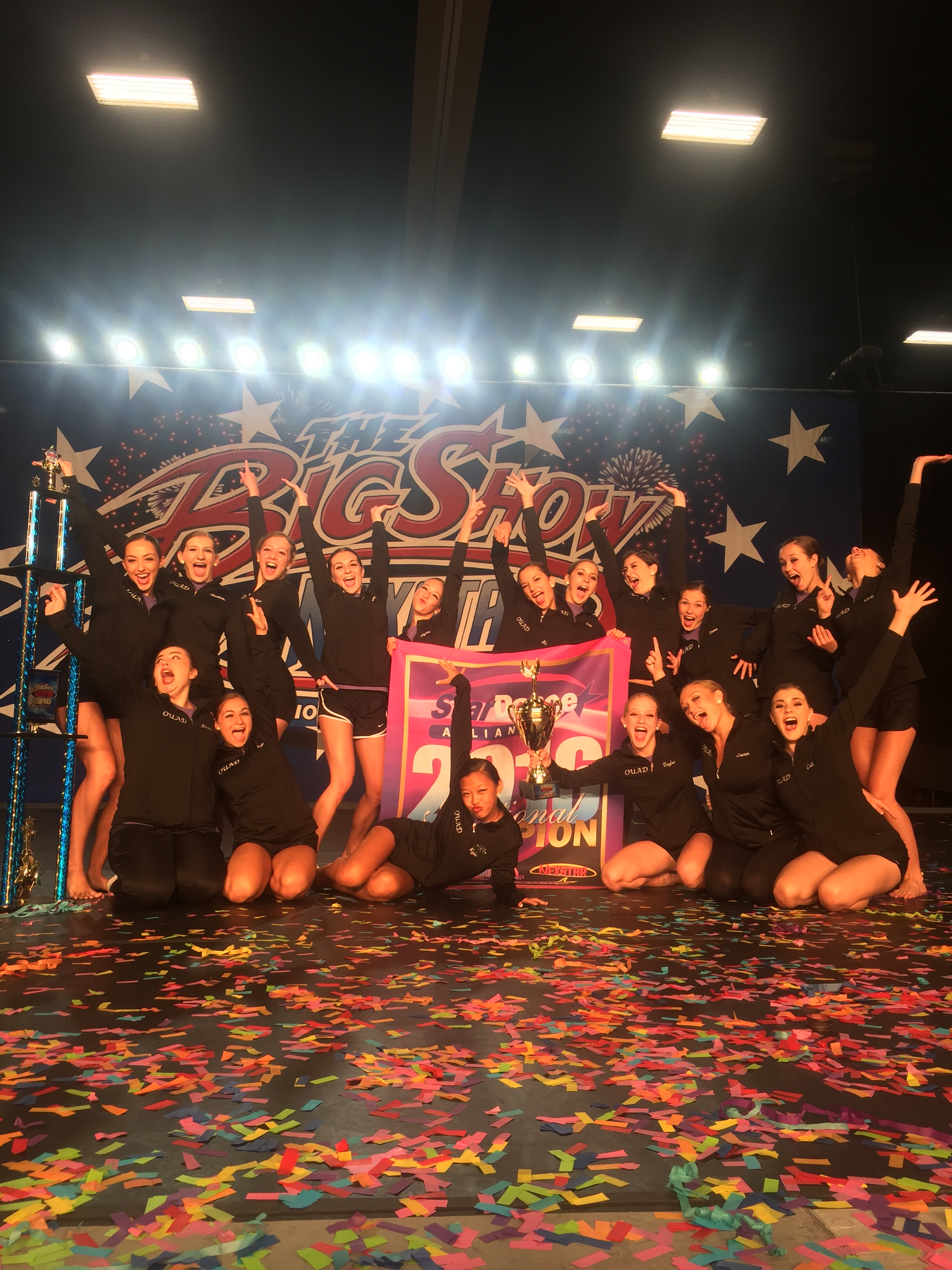 "My favorite style of dance is contemporary, and I think most of the girls I dance with would agree! I love that it allows us to convey a story or a message that could have a positive impact on our audience," stated Lewis.
In June of 2018, Lewis's dance team was able to tell a beautiful story through their group dance called, "The Girl Behind the Mask." The routine won best lyrical modern contemporary performance and got first in the competition.
"Dancing is a form of release for me," Lewis explained. "It keeps me grounded and helps me cope with stress. Dancing allows me to express myself through music and movement in a way that nothing else can compare to."
Despite the feeling of release, being a competitive dancer can come at a price.
"It definitely causes some challenges to be able to get school work done since I spend so much of my week at the studio," said Lewis, "I spend five days a week at the studio, for a total of about 12 hours per week, and over 50 hours per month. Being a dancer also requires hard work outside of studio hours, including countless hours of stretching, cross-training, and practicing routines at home."
However, despite the immense amount of time Lewis puts into dancing she would not trade her experiences for the world.
"I would never do it all if I didn't think it was worth it!" Lewis said, "I don't know who I would be, without dance. I'm also grateful for all my teammates, and I would never trade it for anything!"
Through dancing Lewis has grown as a person and an athlete. She has shown that hard work and dedication pays off.
Allison Elchlinger: Trapshooting
BY EMILY THOMPSON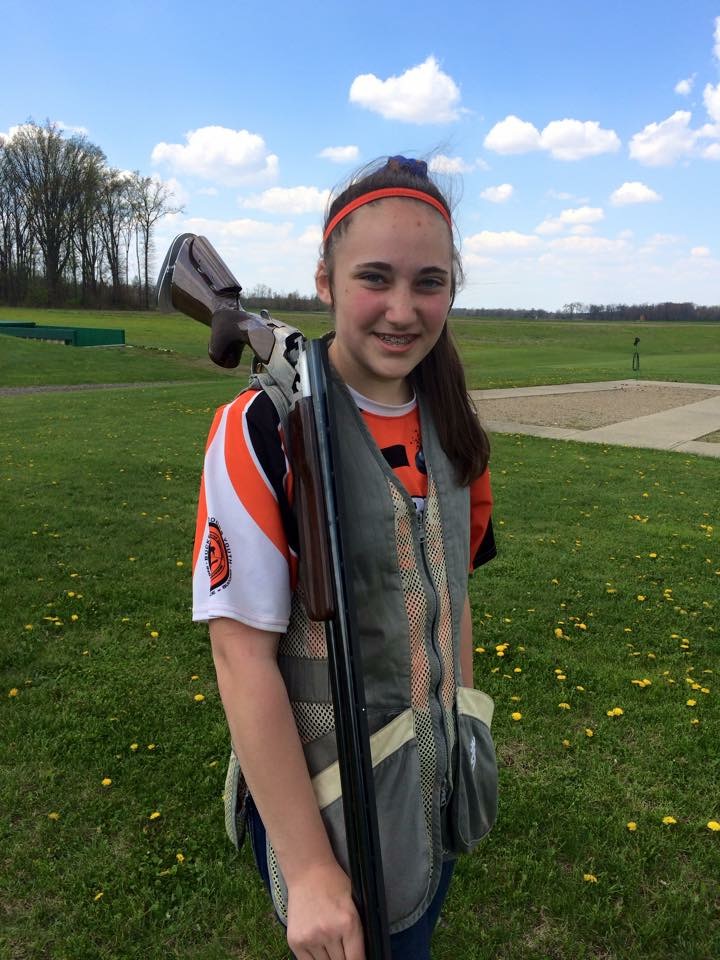 When you think about typical high school sports, basketball, football, or soccer might be the first ones that come to mind. However, Allison Elchlinger, 12, chose a more unique sport to pursue outside of school. Elchlinger spends her time training as a trapshooter.
Trapshooting is a sport using a shotgun, where one clay pigeon is thrown up at a time. The clay can go 1 of 5 directions. The goal is to hit the target every time. Five people make up a full shooting team at a time. Whoever gets the best score and hits the most clays wins the shoot.
"I started shooting in the fall of my fifth grade year," Elchlinger said. "I was invited by a friend of mine who shot trap to a bird hunt. I had never even touched a gun and was honestly scared of them. I had two days before the bird hunt to at least attempt to shoot a gun. I remember standing at the range crying because I was scared to shoot a gun. After a lot of convincing and a lot of tears, I shot at a stationary target. I missed, and of course my competitive side kicked in to suck it up even though I was scared. I took another two shots and I finally hit it! From that day on, all I've wanted to do was practice and get good at shooting a shotgun. It is crazy to think of how I started to where I am now."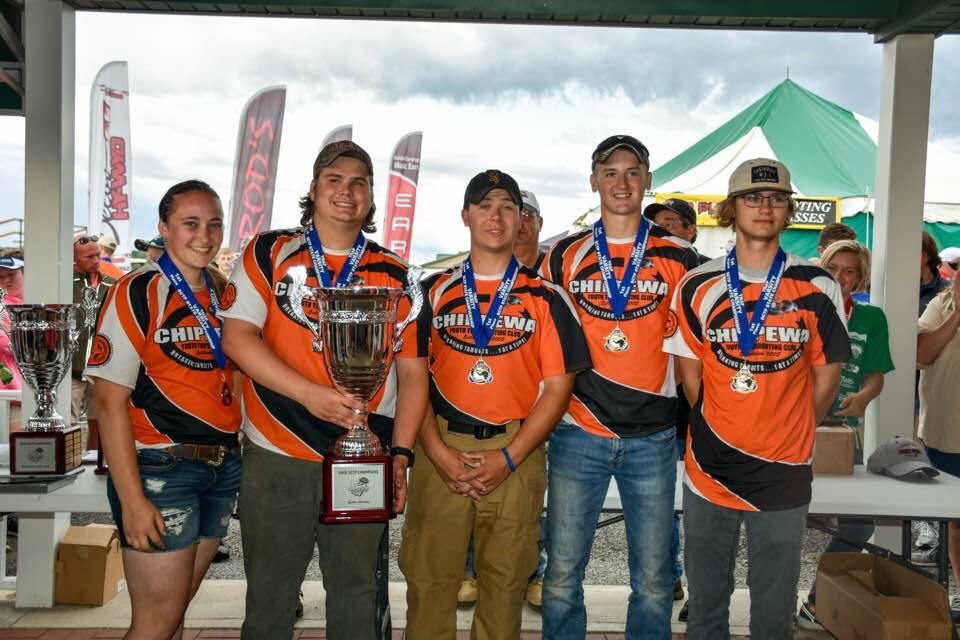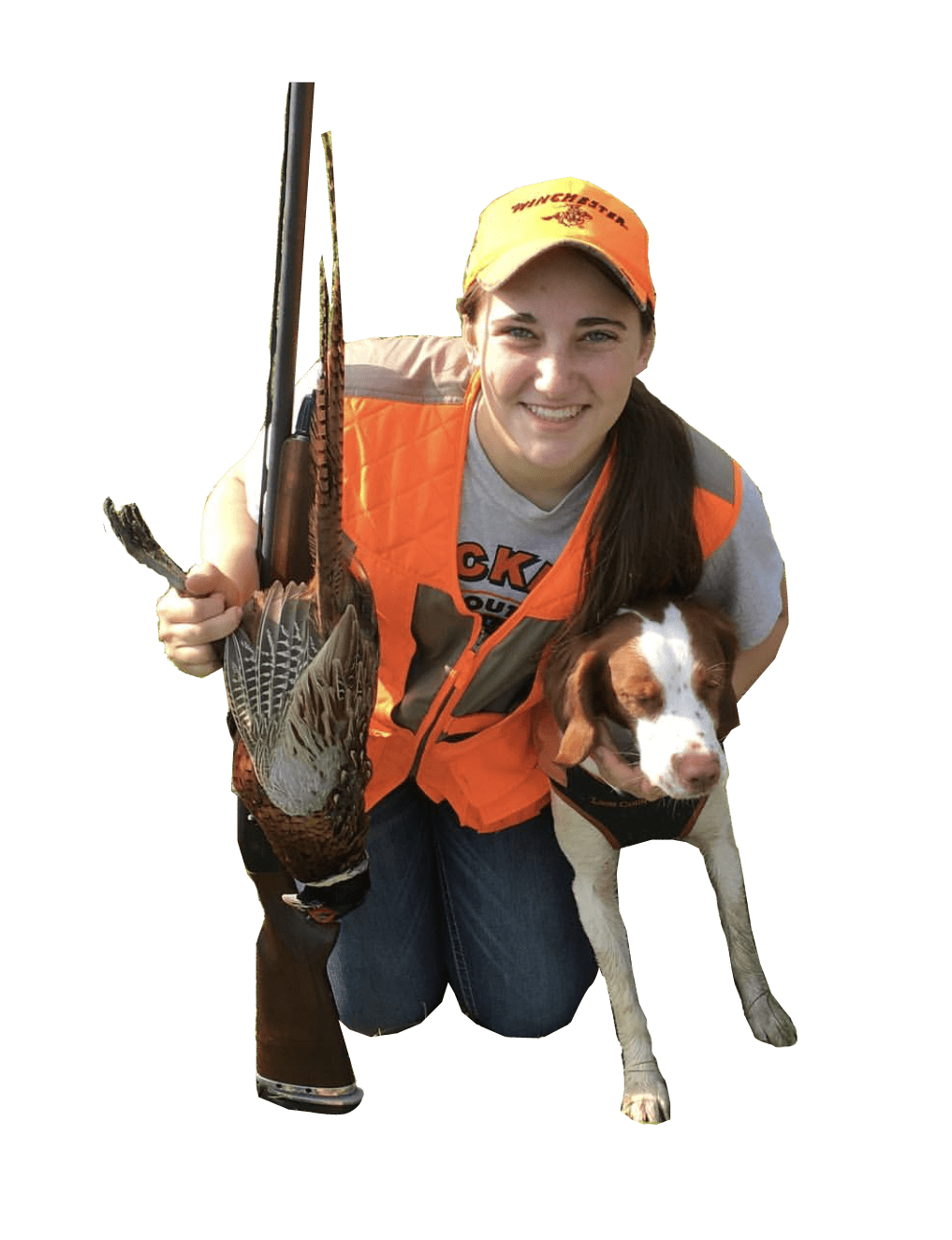 Just about eight years later Elchlinger is still competing in trapshooting. She has proved to be very successful in both individual and team trapshooting. Individually she has won three state championships, two reserve state championships, two top five, one top fifteen, and one top twenty national titles. On team she has won one national championship, two state championships, and many other prestigious awards to go along with the rest of her impressive list.
Elchlinger's success in trapshooting has not gone unnoticed. The American Legion post 170, located in downtown Wadsworth, sponsors Elchlinger each year. Elchlinger's success and drive is what inspires her to pursue trapshooting year-round. She shoots with the mind set to improve herself and her shooting.
Leave a Comment
Your donation will support the student journalists of Wadsworth High School. Your contribution will allow us to purchase equipment and cover our annual website hosting costs.