BY JILLIAN CORNACCHIONE
After a tremendously successful regular season for Wadsworth High School's girl's golf team,  Secilia Ho continued to stun many, conquering her way to the State Tournament for golf and finishing tied for 19th place.
The districts meet took place on October 9 in Massillon. Ho finished strong after shooting a 75 for 18 holes. She placed 2nd overall and qualified to compete in the OHSAA Division 1 State Girls Golf Tournament at the Ohio State University Gray Golf Course.
The State Competition was Friday, October 19 and Saturday, October 20.
Prior to the event, Ho shared, "I am excited, nervous, and all these other emotions. This has been my goal since my freshman year. My sister, Alice, was the only other girl from Wadsworth to go to states."
Ho worked hard throughout her high school years. Not only did she greatly improve her game while doing so, but she also impacted many along the way.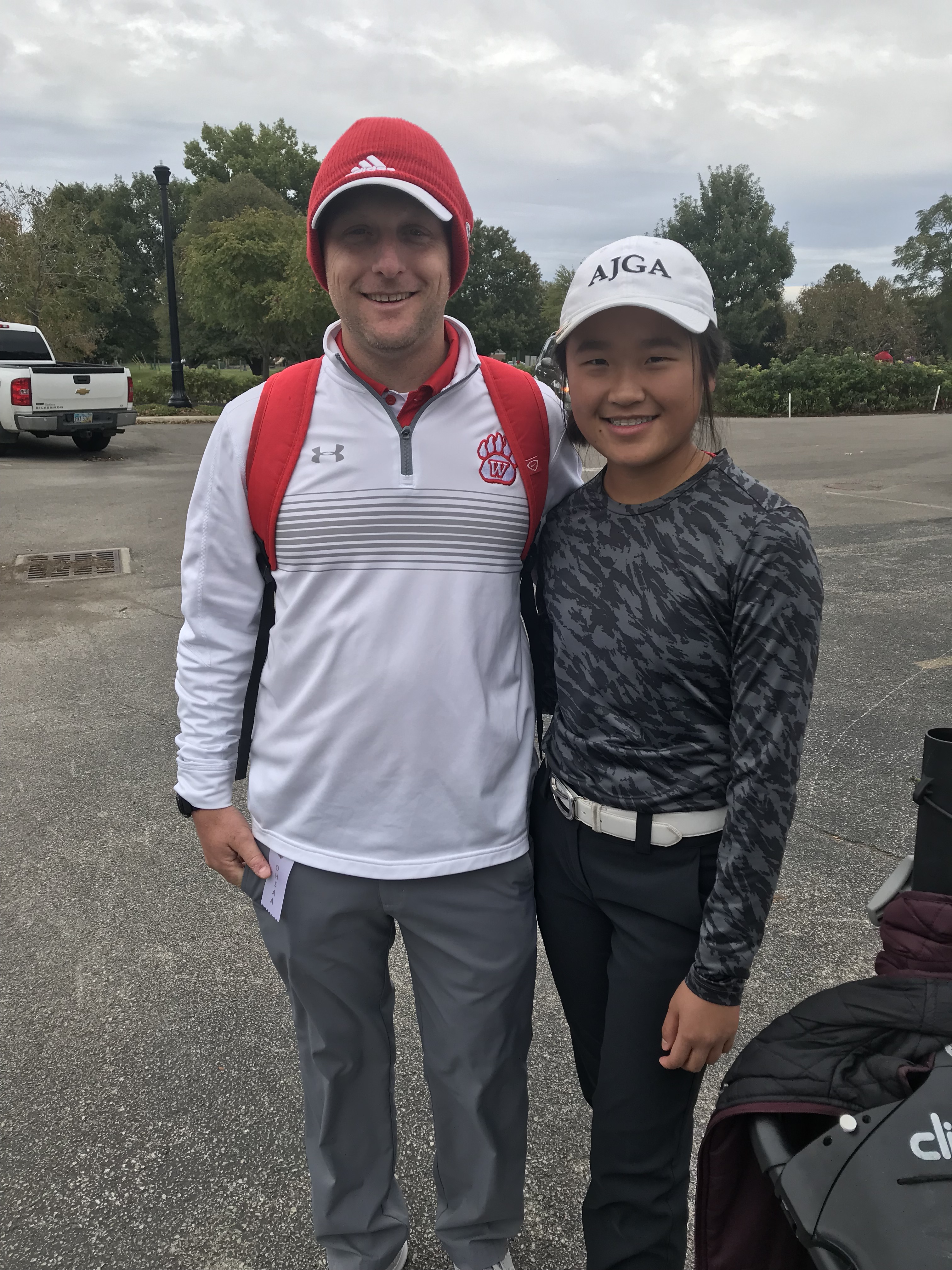 "Secilia has always been a role model for me both on and off the course," said teammate Maddie Kritzell, 11. "I think her humble yet positive attitude is something that is inspiring to all of us. Playing with her has been amazing. She taught me a lot about the mental game and how to work towards my goals."
With the help of all the support from teammates, coaches, and family members, along with her competitive nature, Ho made sure to bring her A game to the state tournament. She finished tied for 19th place after shooting a 77, just 7 over par. This made for an exceptional end to a successful senior year.
When asked how she prepared herself to play a remarkable match, the varsity golfer responded, "Before every shot I always say 'see it, feel it, trust it,' I even write it on my golf ball."
After Ho graduates, she plans to continue her golf career in college. As she moves on to start this new chapter of her life, all whom she has impacted throughout her years at WHS have expressed that they will miss her tremendously.
"Next year will be very different without Secilia. It will be weird not having my friend golf with me anymore. But she has taught me and the entire golf team so much that we will keep in mind throughout our own careers," said Kritzell.